Popular with audiophiles and classic recording enthusiasts alike,
reel-to-reel combination units
function as a blast from the music playback past that still work well today. Routine maintenance keeps these units in peak operating condition in order to play not only classic media, but also to bring unique tone and melodic handling to a new generation of music lovers. Whether the unit comes from a vintage music equipment specialist or online at
eBay
, a bit of research into the features and benefits of the top reel-to-reel combination units allows for informed and confident purchasing decisions and the purchase of a hard-working piece of recording and playback equipment.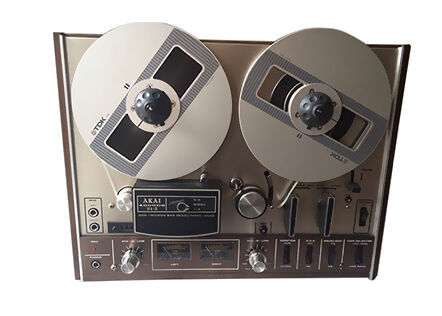 Equipped with an efficient conduction motor, the AKAI 400DS reel-to-reel player accommodates up to a 7-inch (178-mm) real and includes the proprietary one-micron gap playback head for clear sound. The three heads handle recording, playback, and erasing, and the flexible tape advancement speeds of 3.75 IPS to 7.5 IPS make this a well-rounded unit. In terms of size, the 400DS measures in at 406 mm wide by 314 mm tall and 194 mm deep and weighs 11.4 kg.
---
The Mayfair FT-157 comes housed in a carrying case for reel-to-reel enjoyment at home, in the studio, or in other collaborative settings. Users of this machine press bold coloured buttons to advance, stop, and rewind, and owners can access functions such as volume and speed control easily. Thanks to its slim size of 290 mm wide by 110 mm tall and 240 mm deep, this unit is suitable for use by vintage audio enthusiasts of all ages.
---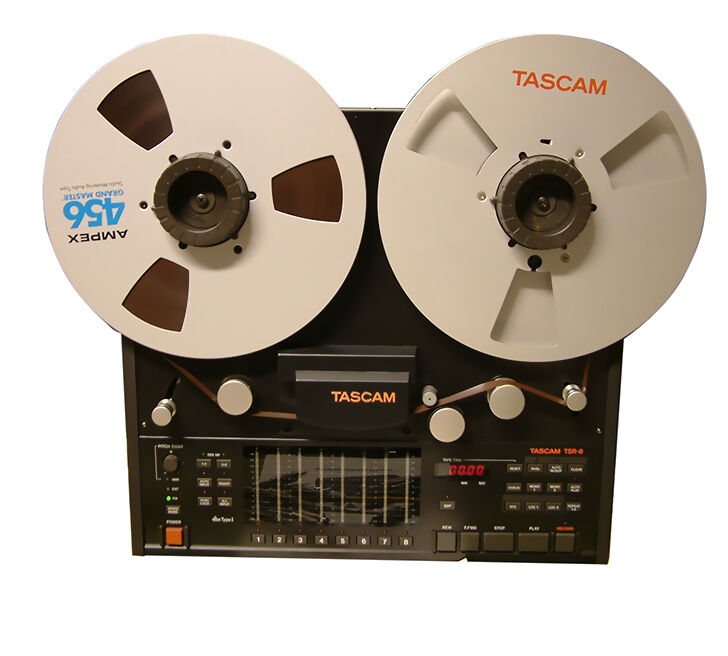 With features such as stereo mic inputs, SMPTE synching, and an electromagnetic brake, the Tascam TSR-8 allows for stereo mixing for advanced recording enjoyment. The tape control buttons make playback, recording, and erasing easy and the brightly coloured LED readout shows accurate volume for each track. This player adapts easily to 8-track tapes and up to a 10-inch (254-mm) reel and weighs 24.9 kg with dimensions of 431.8 mm wide by 400 mm tall and 203.2 mm deep.
---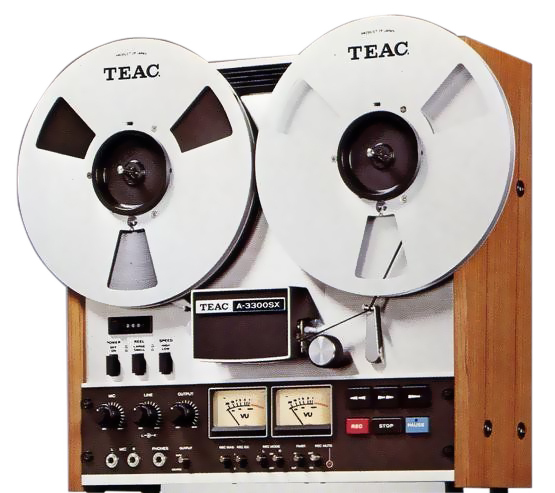 Available in two models, the Teac A-3300 gives consumers a choice between a standard form 1/4 track or a more advanced A-3300SX-2T in 1/2 format with the ability to handle advancement speeds of up to 15 IPS. Reels of up to 10 inches (254 mm) mount with ease and a frequency response of 30 Hz to 28 kHz enable true-tone recording and playback. This stand-up unit weighs 20 kg and measures 440 mm wide by 440 mm tall and 210 mm deep.
---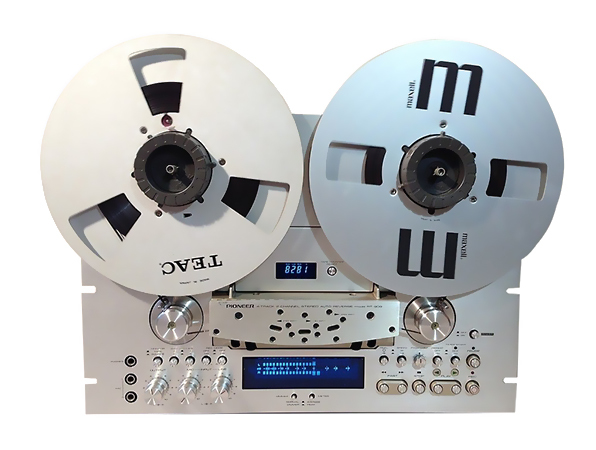 Customisable, the Pioneer RT-909 includes repeat playback and auto reverse to secure its spot as a main player in the studio or home recording area. With the wide frequency range of 20 Hz to 28 kHz, flutter of 0.04 per cent or better, and 7.5 IPS advancement speed, the RT-909 lends itself well to instrumental and voice capturing. A weight of 21 kg and dimensions of 480 mm wide by 340 mm tall and 318 mm deep makes this device easy to transport.
---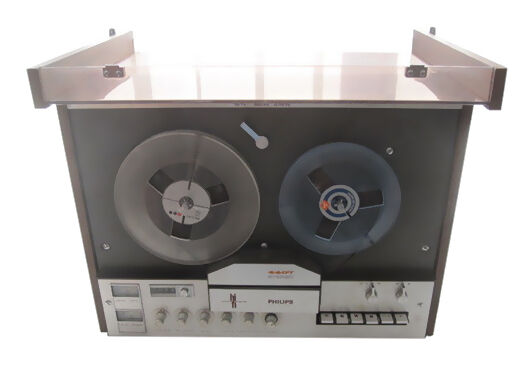 The Phillips N4407 stereo reel-to-reel unit accepts up to a 7-inch (178-mm) reel and allows for varied tape advancement speeds for maximum versatility. With a standard frequency response of 40 Hz to 18 kHz and dimensions of 480 mm wide by 340 mm tall and 190 mm deep, this 11-kg unit works well anywhere.
---
The Ferrograph Series 5 reel-to-reel unit accepts up to 8.75-inch (220-mm) reels and operates as a 2-track, 2-channel stereo/monaural system. The three internal motors control both sides of reel advancement and winding as well as capstan and variable tape advancement speeds. With dimensions of 469 mm wide by 444 mm tall and 247 mm deep and a weight of 22.56 kg, this unit boasts a frequency response of 40 Hz to 15 kHz with a corresponding signal to noise of 50 dB.
---
How to Buy Reel-to-Reel Combination Units on eBay
In order to find a reel-to-reel player for your needs, you can use specific and targeted keywords in the Search bar found on any page of the eBay site. For example, instead of using the generic term "reel-to-reel", a choice that brings up thousands of listings spanning all brands and ages, try " , "Mayfair FT-157 reel-to-reel unit", or "Tascam TSR-8" for results focused on your needs. After locating the perfect unit and paying with a few clicks of the mouse, the seller readies your unit for delivery or local pickup and the music enjoyment begins in just a matter of days.