Snowsuits are essential for the winter months as a means of protecting boys against the cold and the snow. These
snowsuits
come in a variety of styles from single-piece items to two-piece sets, with sizes to fit boys from newborns up to teenagers. Buyers have a great assortment of brands from which to choose, each with its own advantages. Brands such as Columbia, Regatta, Trespass, Spyder, Zero Xposur, Rothschild, and Obermeyer offer an assortment of stylish and functional snowsuits for boys to wear, and shoppers can find these and other brands online by shopping on eBay.
| | |
| --- | --- |
| 1 | Columbia Boys' Snowsuits |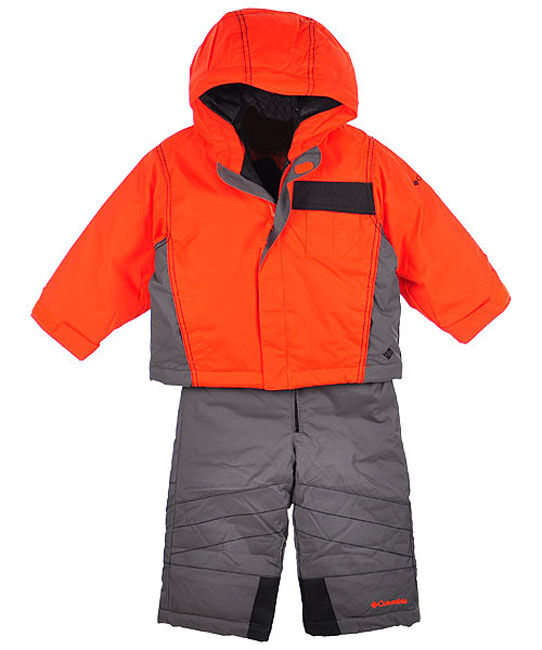 Columbia is a well-known name in outdoor gear and apparel of all kinds. The company's boys' snowsuits typically come in two pieces, with a jacket and trousers. In addition to a breathable waterproof membrane, features of the snowsuit may include a reflective lining to hold in heat. Buyers should look for Columbia's OUTGROWN cuffs, which allow a snowsuit to grow with a boy over several seasons.
---
| | |
| --- | --- |
| 2 | Regatta Boys' Snowsuits |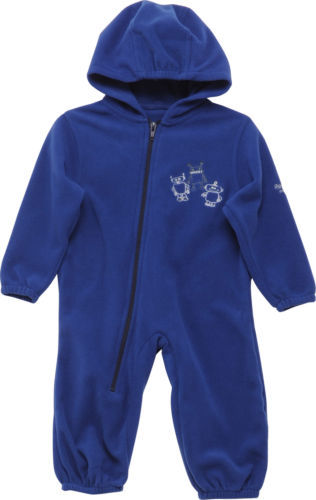 Regatta is another well-respected name in outdoor gear. Buyers can look for the company's Splosh snowsuits for babies and toddlers, which have a one-piece design with a fleece lining, insulation that traps a layer of warm air in the suit, and taped seams. For older boys, Regatta padded overtrousers made from waterproof, windproof, and breathable Isotex fabric are available. Buyers can even add a waterproof padded jacket with the same Isotex material and Thermo-Guard to the overtrousers for great protection against snow and other inclement weather.
---
| | |
| --- | --- |
| 3 | Trespass Boys' Snowsuits |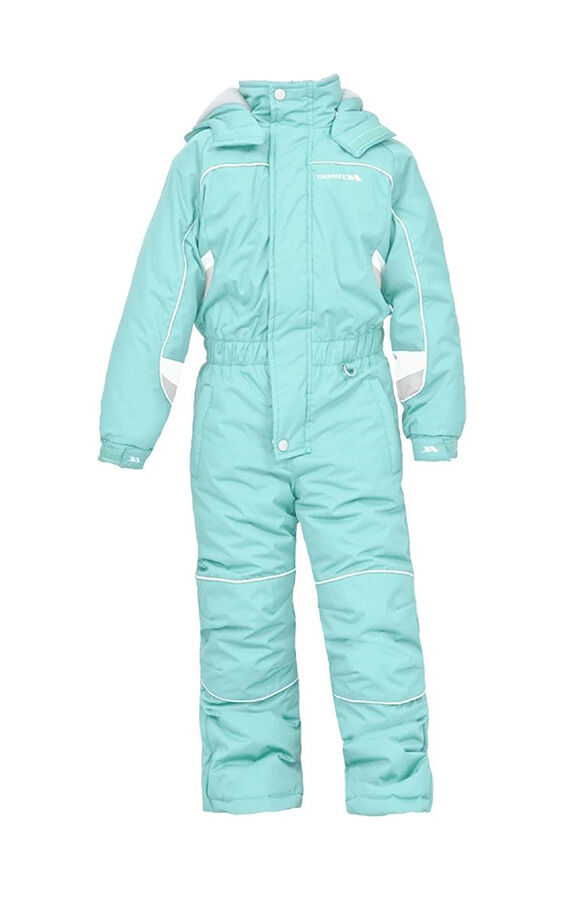 Trespass started as a maker of outdoor work gear, but later branched out into leisure gear, including ski suits. This company offers buyers waterproof, windproof two-piece ski jackets and trousers with multiple zip pockets, a detachable bonnet, elasticated cuffs with hook and loop closures, and other features to protect against the elements. Additionally, drawcords and elastic sides with tab adjusters help to ensure a secure fit, while Trespass offers a great selection of colours and designs to choose from as well.
---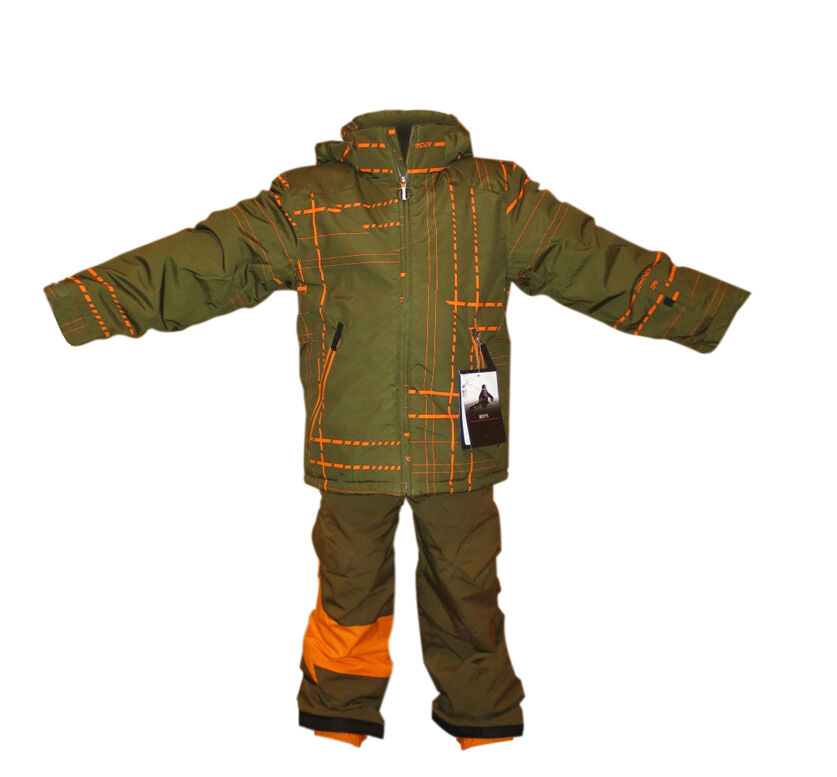 Spyder's line of winter gear is well suited to anyone who enjoys the outdoors. Spyder offers several collections for babies, young boys, and teens, with coordinating ski trousers, hard shell jackets, soft shell jackets, and accessories from which to choose. Designs range from simple, solid prints to bold prints and patterns that feature a wide array of colours. Buyers can look for ski trousers with extendable cuffs, scuff guards, an elastic waist adjuster or removable adjustable suspenders, amongst other features.
---
| | |
| --- | --- |
| 5 | Zero Xposur Boys' Snowsuits |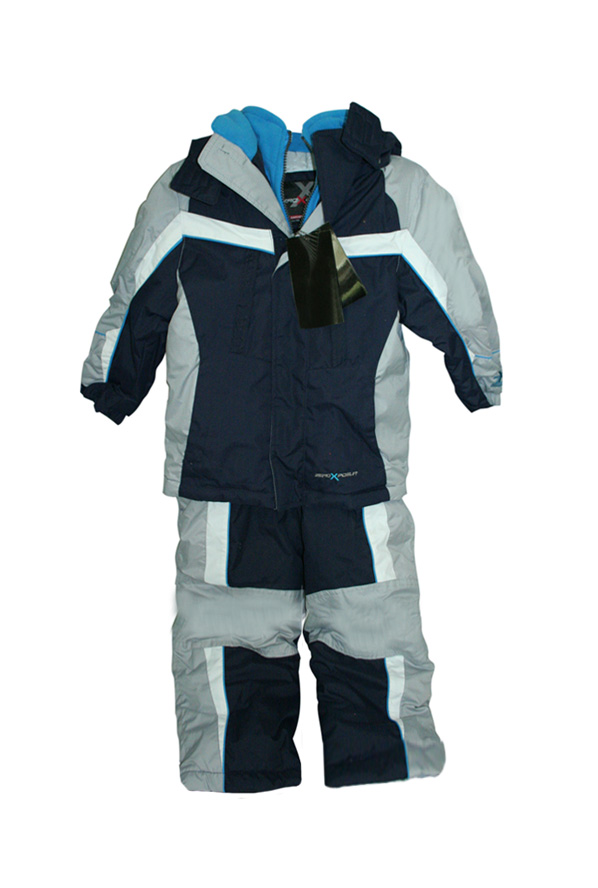 Zero Xposur offers boys an array of stylish and high-performance outerwear, including trousers and jackets meant for all ages, from babies to teens. The line includes matching sets as well as coordinating separates and employs windproof and waterproof materials in bold colours and prints. Buyers can find jackets that feature a removable fleece inner shell, a detachable bonnet, zipped pockets, glove clips, and other convenient features.
---
| | |
| --- | --- |
| 6 | Rothschild Boys' Snowsuits |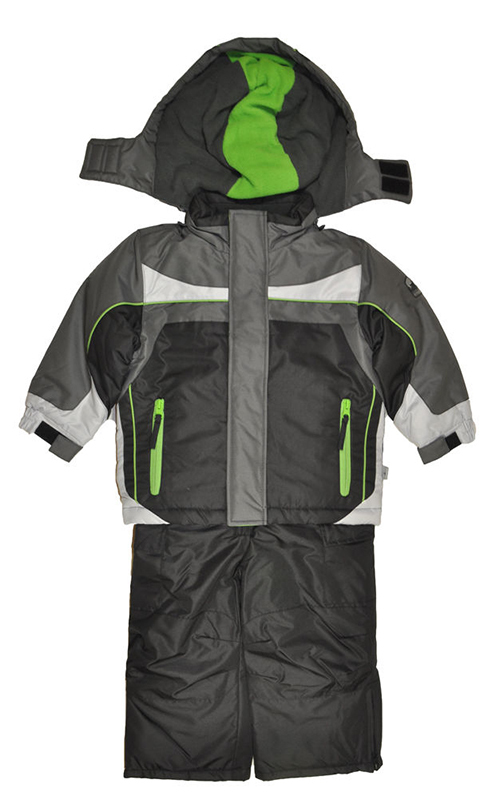 Rothschild children's clothing includes two-piece snowsuits and winter jackets for young boys as well as teens, made from durable, waterproof materials. Rothschild trousers can even pair with one of the other Rothschild jackets, which may offer features such as fleece lining, removable fleece soft shell jackets, zip pockets, adjustable cuffs on the jacket, and detachable bonnets. Buyers can find an array of bold colours and stylish designs that are sure to appeal to boys.
---
| | |
| --- | --- |
| 7 | Obermeyer Boys' Snowsuits |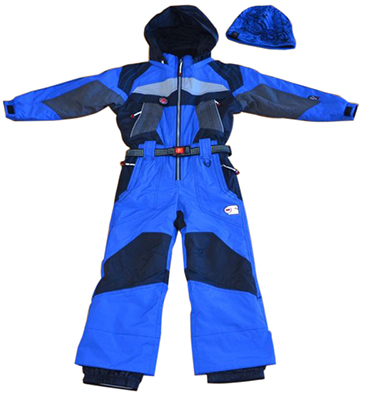 Obermeyer makes a wide range of outdoor gear, including ski trousers, ski jackets, and accessories such as undergarments, gloves, and hats. Buyers can choose from single-piece powder suits, or they can coordinate bib-style ski trousers with jackets. Obermeyer offers several colours and styles from which to choose, including bright patterns. For those concerned about fit, Obermeyer's I-Grow system ensures that these snowsuits should fit for more than just one season.
---
How to Buy Boys' Snowsuits on eBay
You can find a great assortment of boys' snowsuits, including those from top brands, on eBay. Sellers offer your choice of new and gently word second-hand clothing, and you can use the site's keyword search to locate the product you want. Then, read the listing carefully so that you are familiar with the item's condition, particularly if you are buying a second-hand item. You should also pay attention to size listings and to measurements when stated, and wherever possible, buy products that grow with your children in order to get the most out of a snowsuit. eBay makes it easy for you shop for great bargains on winter gear for boys, including snowsuits, and you can enjoy both the convenience of shopping from home as well as the great selection on the site.