For many people, computers are no longer just for browsing the Internet or a platform for work. They have become entertainment centers that are more powerful than many televisions or stereo units. Speaker systems help to upgrade users' computers, and
subwoofers
are important because they provide impressive audio quality; proper bass amplification can only be heard on a speaker unit with a good subwoofer, while cheaper speakers translate bass sounds into dissonant tones. The top
subwoofer computer speakers
can be found at electronics and computer shops or online retailers, like
eBay
.
| | |
| --- | --- |
| 1 | Klipsch ProMedia Computer Speaker System |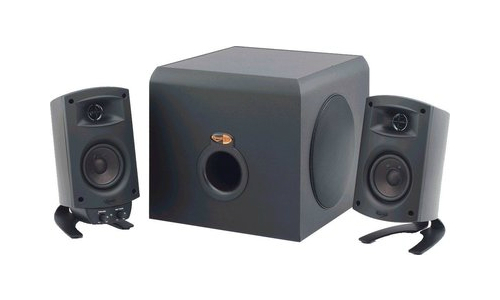 The Klipsch ProMedia Computer Speaker System is a favourite among buyers. The three-part system comes with two 35-watt speakers and has high ratings across all features, mainly due to its 130-watt subwoofer. It is easy to set up and produces a tight bass sound and clear highs, along with a full-bodied mid range. It is THX certified, which means that it has a high performance level.
---
| | |
| --- | --- |
| 2 | GOgroove BlueSYNC LX Bluetooth Wireless |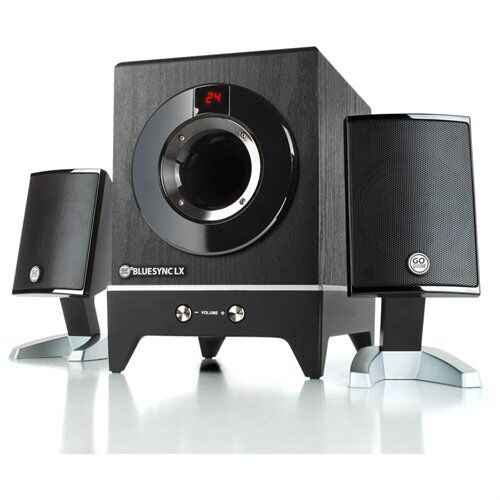 The GOgroove BlueSYNC LX Bluetooth Wireless speaker system has features powered by Bluetooth. Its 30-foot wireless audio range makes it a good purchase for a home office as it can be powered up to 30 feet from a computer system. This is a great option for those with crowded desks who want the full sound that built-in computer speakers do not provide. The GOgroove BlueSYNC LX Bluetooth Wireless speaker system has a remote control, which makes it even more versatile. It offers good bass sound and has an affordable price.
---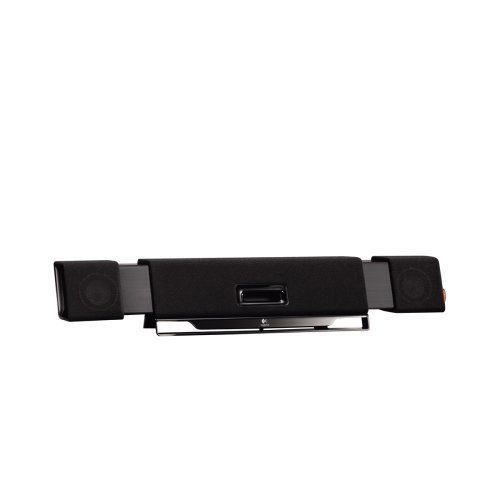 The Logitech Audiohub speaker system is built to wrap around a laptop as one single unit, while still providing speakers and a subwoofer. These wrap around speakers work well for those that use their laptops in a stationary setting. The system has additional USB ports, and even at low volume, the sound is clear and the bass is not overpowering.
---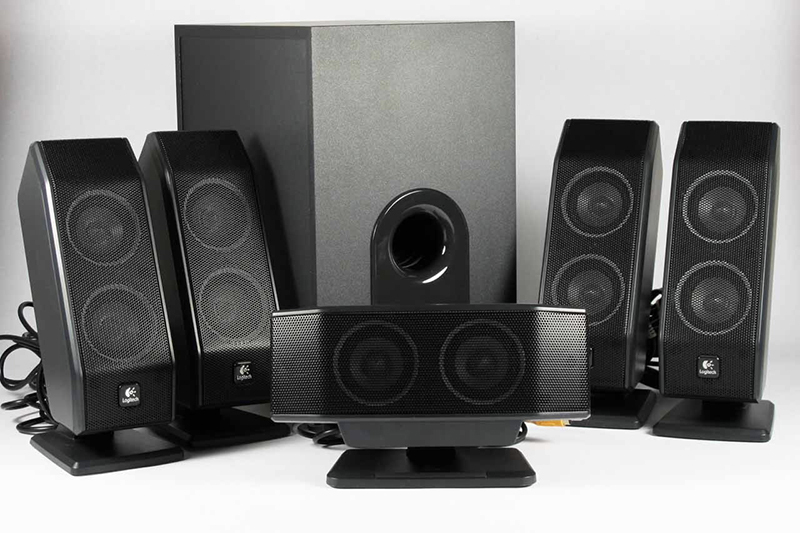 The Logitech X-540 5.1 speaker system is a great choice for gaming enthusiasts and those that want cinema sound in their own living room. This system provides full surround sound that allows gamers to hear the first footfalls of their enemies. The rich bass sound projects from the bottom of the subwoofer allowing the audio to be distributed evenly through the room. The bass equalisation means that there is no distortion.
---
| | |
| --- | --- |
| 5 | HP 2.1 Compact Speaker System |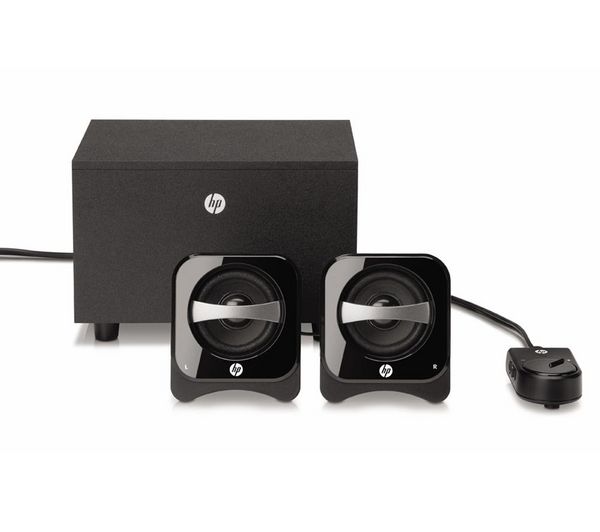 The HP 2.1 Compact Speaker System is the perfect economical option. Its low list price makes it significantly less costly than other speaker systems, while still providing good quality sound. It is a compact system with a subwoofer that is easy to set up and sits comfortably on a desk. However, the mini speakers are not advisable for a house party.
---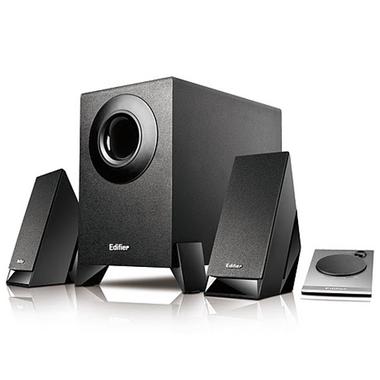 The Edifier USA M1360 speaker system is another budget option. It has angled satellite speakers and a downturned subwoofer, which provide a sound that has been described by customers as "fantastic". It does not have a regulator for the subwoofer, which could be a negative factor. However, it has been set up at an optimum level and many programs already allow for bass regulation.
---
| | |
| --- | --- |
| 7 | Logitech Z-4 2.1 Speaker |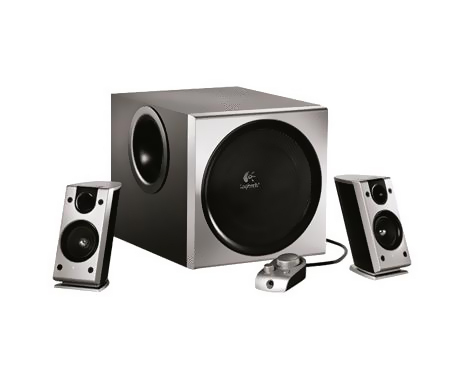 Logitech Z-4 2.1 speakers are a surprise for those that do not expect a small unit to provide much volume. The subwoofer delivers a deep bass with sound angled towards the floor so that it does not bounce off the walls. The satellite speakers are 25 watts, which is a good level for the affordable price range.
---
Subwoofer Computer Speaker Accessories
Not all speaker systems come with a remote control, but they are beneficial and can be bought separately. Buyers that choose budget-friendly
subwoofer computer speakers
may find that the
satellite speakers
do not have adequate power. In this case, they can buy additional speakers that produce a better quality of sound, giving the system the same power as an expensive set, but at a much lower cost.
How to Buy Subwoofer Computer Speakers
Buying a set of
subwoofer computer speakers
on
eBay
is easy. You can use the search field available on any page by typing keywords, such as "subwoofer computer speakers". This results in a list of products from a range of sellers that you can browse through. Alternatively, add more specific keywords, such as "
Logitech X-540 5.1
" to limit the results. Read the item description, seller feedback, and delivery details carefully before committing to a purchase. Buying subwoofer computer speakers can enhance your listening experience and turn your device into a high performance entertainment centre.