Dressing up in costume for special occasions is often a fun experience. There are many reasons to put on a costume, from Halloween to themed parties and get-togethers with friends. There are also just as many, if not more, types of costumes as there are reasons to wear them. Perhaps none is more fun than pretending to be one of a number of great superheroes.
Superheroes
are a key part of modern creative society, from comic books to movies, and with the large number of superhero costumes available, dressing up as one is as simple as deciding on the perfect hero and purchasing the right costume.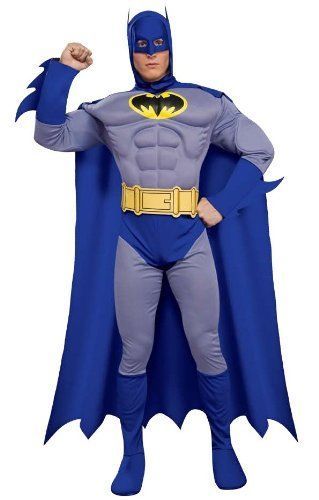 In the world of superheroes, Batman is one of the most recognised. The protector of Gotham City, millionaire Bruce Wayne and his alter ego, the Batman, dresses in tights, cape, and cowl to mask his identity while fighting crime. Consumers can don a Batman costume by Rubie's, complete with cape and mask, and take on the persona of this crime fighting superhero. Batman costumes are available in a number of styles, from the classic grey and black, to the black and gold costume, and in regular and plus sizes for men. There is also some great merchandise from the Batman vs Superman film available.
---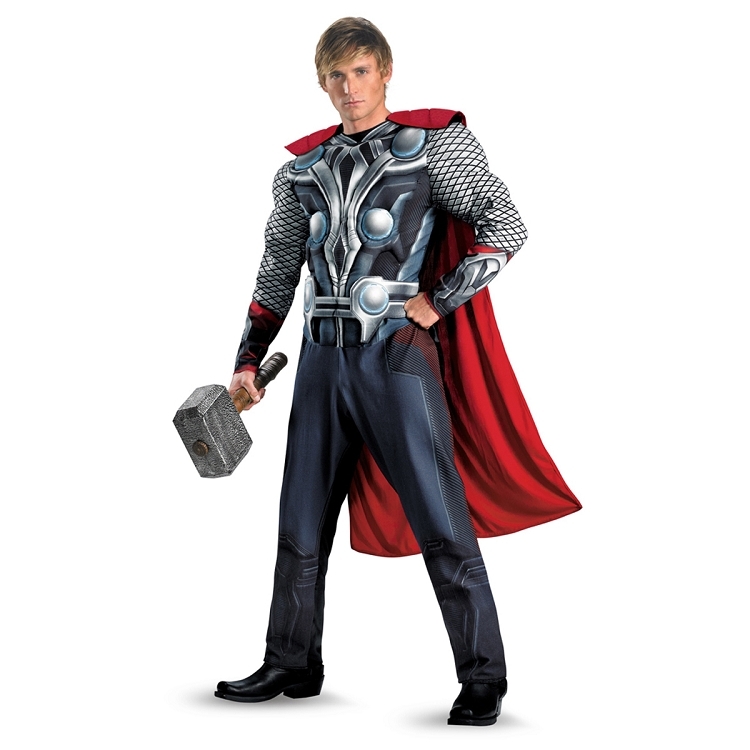 From the fantastic world of the Avengers comes Thor, based on the Norse god of thunder. This superhero, transformed from his secret identity as a physicist into the caped superhero by simply tapping his walking stick into the ground. The Thor costume by Disguise features a jumpsuit and padded cape, as well as gauntlets, boot tops, and chest piece.
---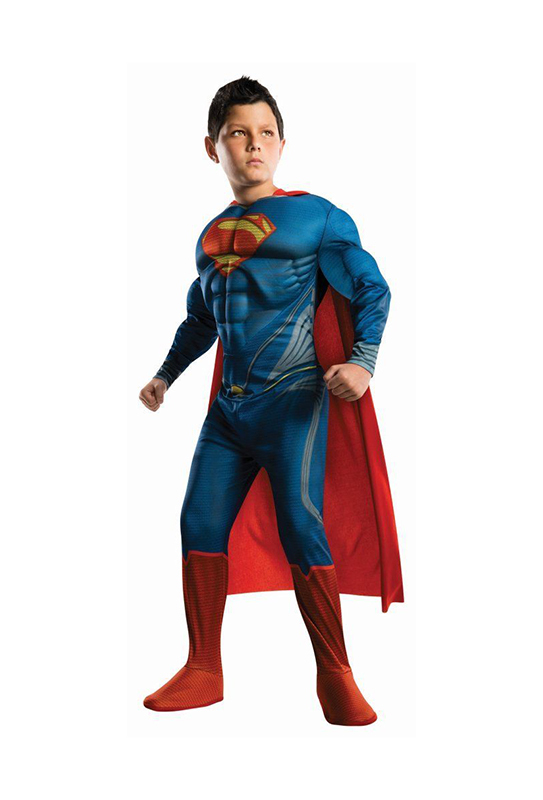 Superman has long been popular. As a cult classic, the Man of Steel has wowed audiences of all ages with his superhuman powers of speed, x-ray vision, and sheer strength. Consumers who want to dress as Superman can find a range of costumes, like the Man of Steel costume by Rubie's. This comes with jumpsuit complete with simulated muscles, cape, and boot toppers.
---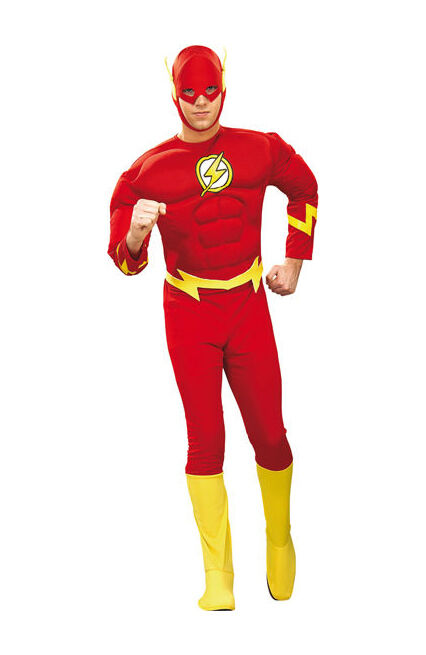 The Flash, once referred to as the Scarlet Speedster, gets his name from ability to move extremely fast. Comic book lovers easily recognise The Flash by his costume, a red body suit adorned with yellow lightning bolts. Costume company Rubie's offers customers a Flash costume. The costume includes a full body stretchable suit and removable hood that covers the entire head and face. The hood is made of a see-through material, however, that allows the wearer to breathe, see, and even drink through it.
---
| | |
| --- | --- |
| 5 | Captain America by Disguise |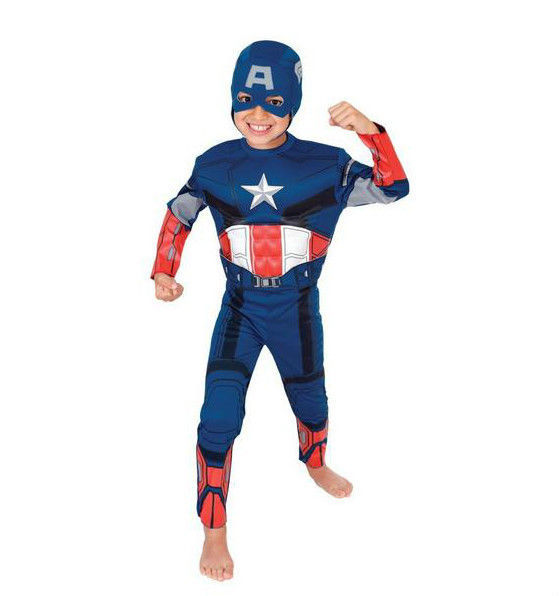 Another popular superhero from the Avengers franchise is Captain America, a persona who dons an American flag themed costume and carries an indestructible shield. The detailed Captain America costume by Disguise consists of a combination of polyester, polyurethane, and spandex and includes the red, white, and blue jumpsuit, gloves, mask, and accessories. The accessories include boot covers, attached gauntlets, and blue utility belt, all made of vinyl. Captain America's shield is generally not part of the costume but may be available as a separate purchase.
---
| | |
| --- | --- |
| 6 | Underdog by Rasta Imposta |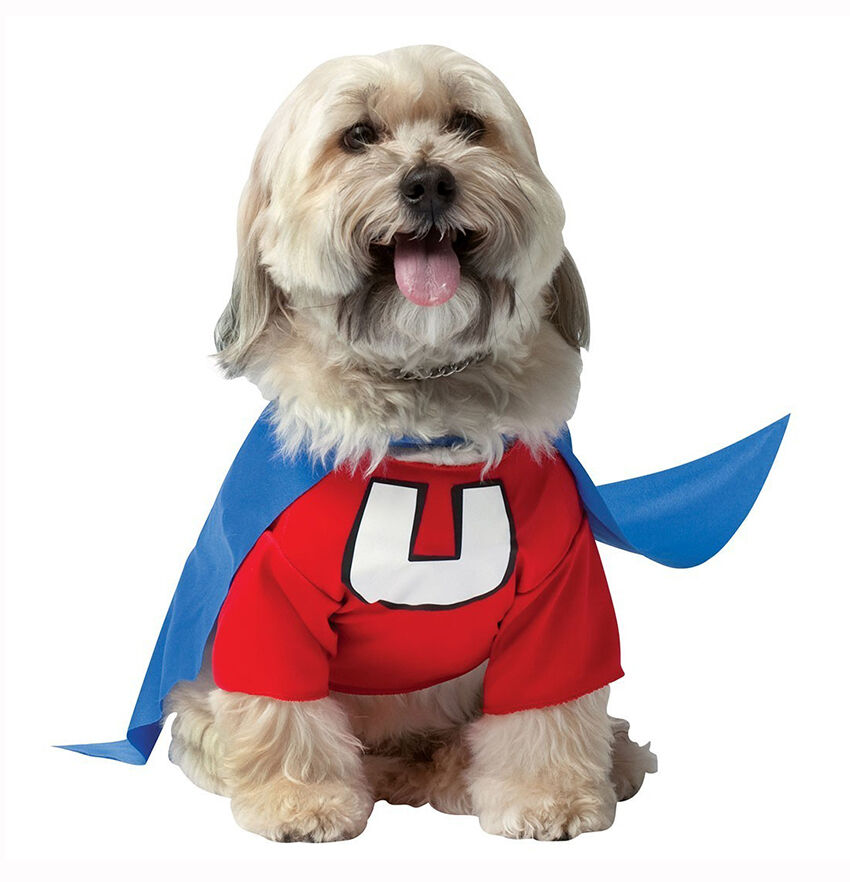 Underdog, while not the typical superhero, is a dog with super powers, similar to those of Superman. While Underdog is an animal, rather than human, costume designer Rasta Imposta has created a costume for humans who want to emulate the little hero. Rasta Imposta's Underdog costume is a simple red, white, and blue trouser and shirt pair made of 100 per cent polyester, and comes with a tie-on cape and head piece.
---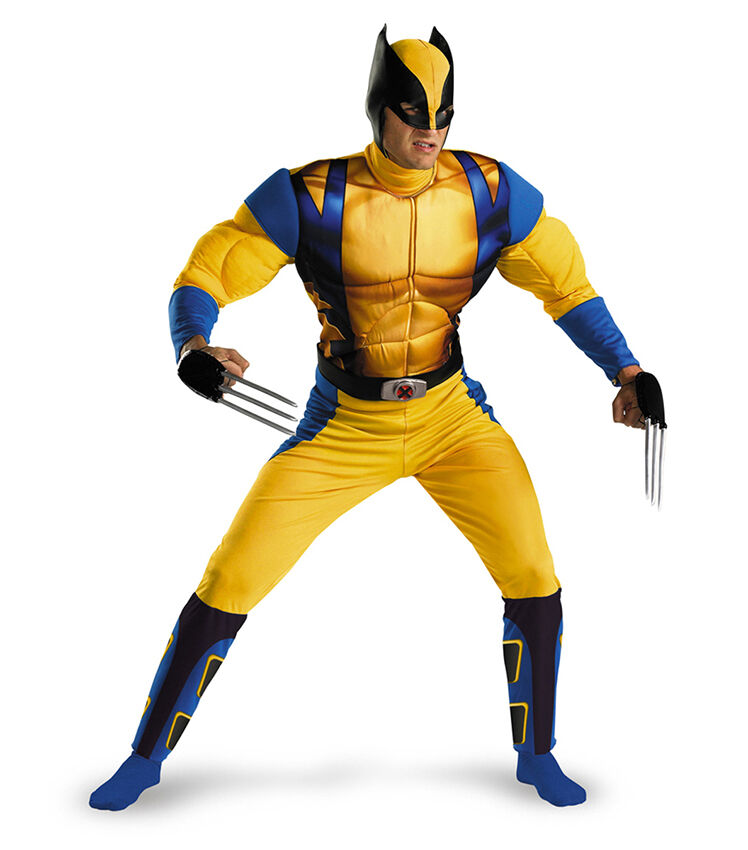 Wolverine, part of the Marvel Comics universe, is the product of an experiment in which scientists fused his bones with a metal alloy, resulting in razor sharp blades that extended from his hands. As part of the New Avengers, Wolverine has become a popular superhero, and one that many people like to dress up as. Costume company Disguise gives consumers a choice with their Wolverine costume, which includes the character's muscled yellow and blue jumpsuit with attached belt, as well as a belt buckle, claws, and mask.
---
How to Buy Superhero Costumes for Men
Dressing up as a favourite superhero is generally fun, and finding the perfect costume is easy. Many different superhero costumes are available on
eBay
, where the hardest decision to make is exactly which costume to purchase and in which size. Consumers looking for costumes on eBay should make sure that the package contains everything needed, as many costumes come with just the basic costume and accessories, but may lack some of the common items representative of the character, such as shields or weapons. Most of these accessories are also available, and consumers can find them by simply using the built-in search function provided throughout the site.