Windows 8 continues to receive conflicting reviews from users. Regardless, whether users like the operating system or not, it has certainly sparked an avalanche of new technology designed to make using it more efficient and enjoyable. At the top of that list of technology are the many
touch screen monitors
that manufactures are now producing. There are currently so many to choose from that the consumer can easily become lost, not knowing what to look for. To alleviate some of that stress, consider these top 7 touch screen monitors.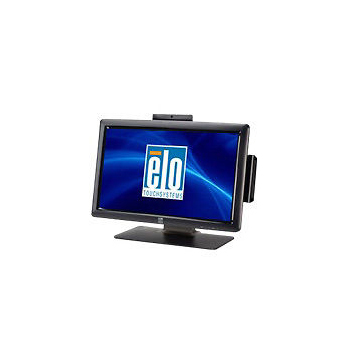 Elo has been making touchscreens longer than many other companies, so they have had time to perfect the technology. The Elo 2201L touchscreen monitor uses innovative surface acoustic wave technology, which senses when the screen is touched using ultrasonic waves. The monitor has a flat, glass screen with no raised edge at the bevel, making the whole surface of the screen easily accessible, an important consideration with many icons located close to the screen's edge. This one is larger than other similar monitors, with a wide bevel surrounding the screen, making it somewhat bulky compared to others. It also has a smaller viewing angle, at only 160 degrees, compared to others with 178 degree viewing angles. While the 2201L supports both DVI and VGA connections, it only has one USB port available for connecting devices and no HDMI connection.
---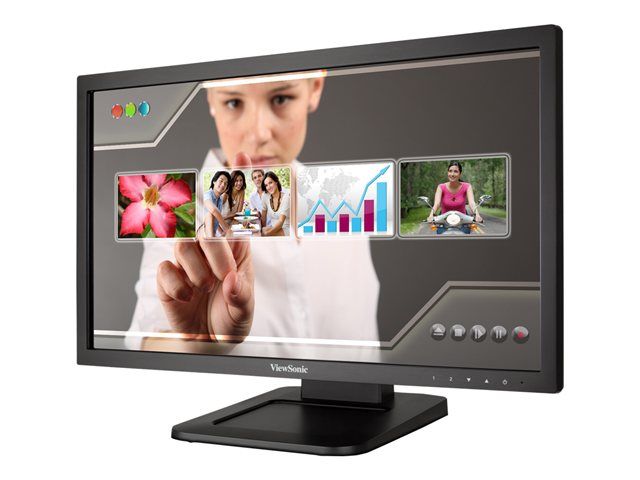 The ViewSonic TD2220 touch screen monitor is fully compatible with both Windows and Linux. The screen resolution is full HD, 1920x1080, and ideal for commercial applications and image editing. This great resolution, along with the attached SRS Premium Sound stereo speakers, also makes it a superior monitor to use for gaming and watching HD video. The TD2220 includes 8H scratch resistant surface that not only protects against damage, it also ensures that the user consistently enjoys a quality touch experience. This LED LCD backlit monitor provides the user with a 40 per cent energy savings over other technology, and even greater energy savings with its Eco mode. There are ports for DVI and VGA, USB connections, a Kensington lock slot, and it is VESA mount ready.
---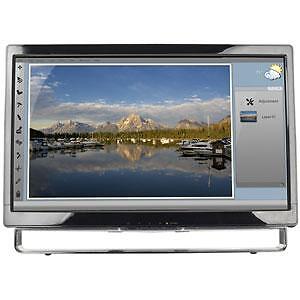 Planar's PX2230MW model shows that the company knows how to create a monitor that does what the consumer wants and needs. The PX2230MW is durable and features a slim bevel, which makes it easy to use more than one monitor side by side. The display is vibrant and responsive. This monitor uses an optical dual-touch and USB touch interface. It supports VGA, DVI-D and HDMI inputs and is compatible with VESA mounts. These features make it versatile and an easy choice for many different situations, whether for home use or a public display monitor in a consumer setting.
---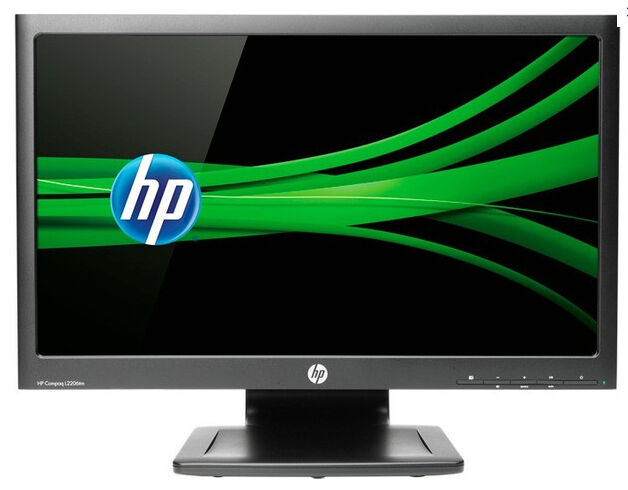 The sleek design of the HP Compaq L2206tm makes it a great monitor choice for many different settings. This 1920 x 1080 resolution screen includes an anti-glare panel treatment that makes it easy to view in any lighting condition and from any angle. The monitor's design also has the ability to tilt up to 35 degrees and pivot 90 degrees. Connections include a two port USB Hub, audio jacks, VGA, DisplayPort, and DVI-D.
---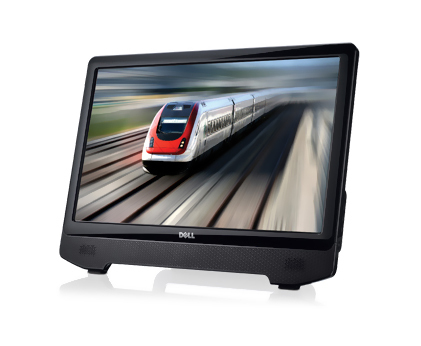 The Dell ST2220T touchscreen monitor has plenty of features, but is generally more affordable. It has three USB ports and includes onboard speakers and an audio input, as well as ports for HDMI, VGA, and DVI. As with many monitors in this category, there is a slightly raised bevel, which may hinder some edge gestures. This monitor has a wide, 178-degree viewing angle in all directions and the user can adjust the ST2220T in a variety of different angles, from zero to 65 degrees, allowing for a wide range of comfortable positions. However, unlike other touchscreens of similar quality, this one is not wall mountable.
---
One of the most ergonomically friendly touchscreen monitors on the market, the Acer T232HL tilts back 80 degrees, allowing the user a wide range of positions to get comfortable in. This feature, combined with its wide viewing angle of 178 degrees, makes the monitor's 10-point touch capability easy to take advantage of. With the T232HL's 10-point touch, this monitor opens up a range of possibilities that the others just cannot offer. The T232HL is fully outfitted with all of the common ports, including HDMI, VGA, DVI, audio in and out, and three USB ports for connecting devices. It is not ready for wall mounting.
---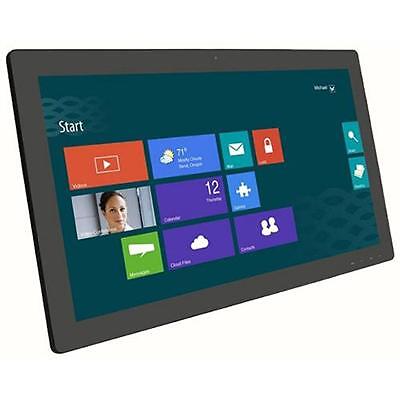 The Planar Helium sseries, including the PCT2785 touchscreen monitor, receives some of the highest ratings from reviewers. Its 20-point touch capability opens up a world of possibilities that many users have yet to even imagine. No other monitor has as many touch points, with many of the highest reviewed models only being capable of 2-point touch. This monitor features built in handwriting to text, which receives good reviews. It has a built in camera and is Skype ready, with DisplayPort, VGA, HDMI, connection ports and two USB accessory ports. Users report a slower response time than some comparable monitors, but that is barely noticeable for most applications.
---
How to Buy a Touch Screen Monitor on eBay
Shopping for a touch screen monitor in an electronics store can be difficult. It is hard to compare all of the different features side by side. Shopping online makes side-by-side comparisons easy. Buying from eBay can also take away much of the stress over whether the purchase is the best buy available, as most items sell at bargain prices. Shop the
computer
category to find all of the listings for touch screen monitors.