Everyone needs a wallet, but due to the plethora of wallets on the marketplace, picking out the right style can sometimes be challenging. Shoppers can choose wallets that are functional, fashionable, or a mix of both. Getting to know a diverse spectrum of wallet options is key to making an informed buying decision.
Wallets
for both men and women are available at many retailers, both online and brick-and-mortar, and range in price. Often, smart shoppers can score great deals on eBay. They can not only find the right solution to store and transport money, but they can also save money on their purchase.
| | |
| --- | --- |
| 1 | Coach Signature Checkbook Wallet |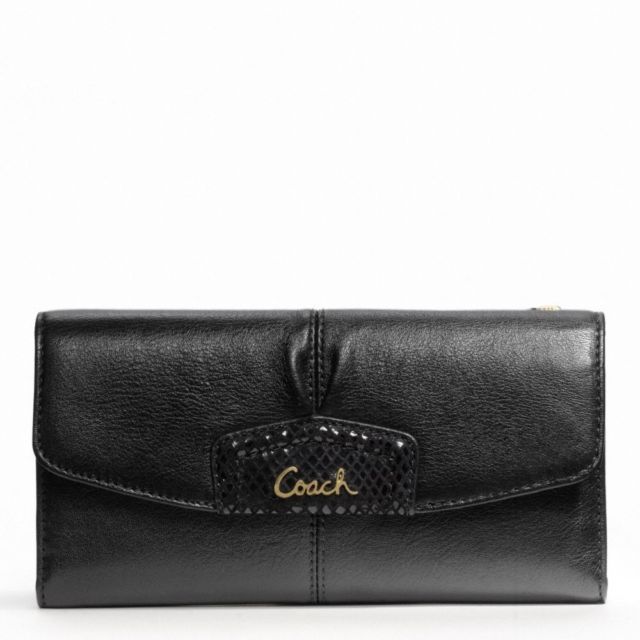 Coach is a brand that signifies good quality and fashion-forward sensibilities. The practical Coach Signature Checkbook Wallet features the brand's signature logo embossed on a jacquard fabric, which is both water and stain resistant. A highly functional wallet that does not skimp on style, the Coach Signature Checkbook Wallet has 12 credit card slots, a full-sized exterior zip pocket, and three inner zip pockets for bills. With the added touch of a leather interior and leather-trim details, this attractive wallet comes in several colour patterns.
---
| | |
| --- | --- |
| 2 | Hugo Boss Pallino Wallet |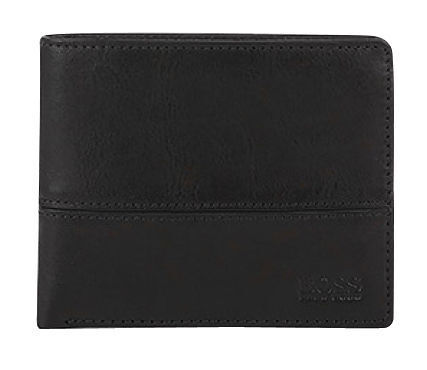 For fashionable men who desire designer accessories, the Hugo Boss Pallino Wallet is a good choice. Made of soft 100 per cent cowhide, this stylish wallet features the recognisable Hugo Boss logo emblazoned on its exterior. With ten credit card slots, two note pockets, and four open pockets, this attractive wallet can accommodate everything a stylish man wants to carry. This wallet is sized for easy carrying at 9.5 cm long by 12 cm wide by 1.5 cm deep. It also features a decorative seam on the front and the inside for a subtle touch of fashion flair.
---
| | |
| --- | --- |
| 3 | Brahmin Suri Zip Around Wallet |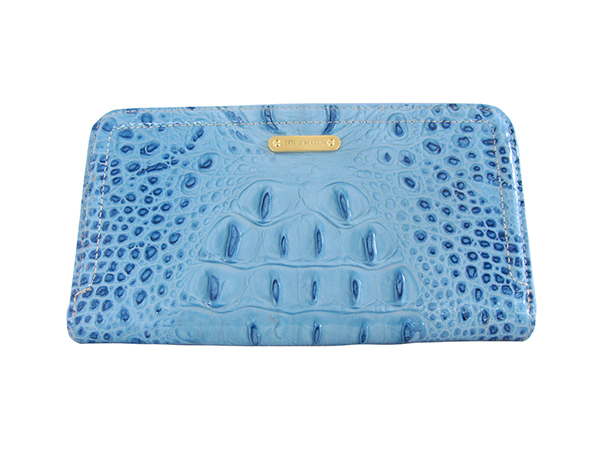 Featuring a pebbled, croc-embossed exterior, the Brahmin Suri Zip Around Wallet provides extreme organization in a stylish, compact design. The wallet boasts interior and exterior zip pockets, 12 card slots, and a convenient identification window. This all-leather wallet comes in a panoply of colours including neutrals and stunning brights, such as wisteria, salsa red, and lapis for a fashion-forward statement. It measures at 19.7 cm long by 11.4 cm wide by 2.5 cm deep.
---
| | |
| --- | --- |
| 4 | Fossil Carson Traveler Wallet |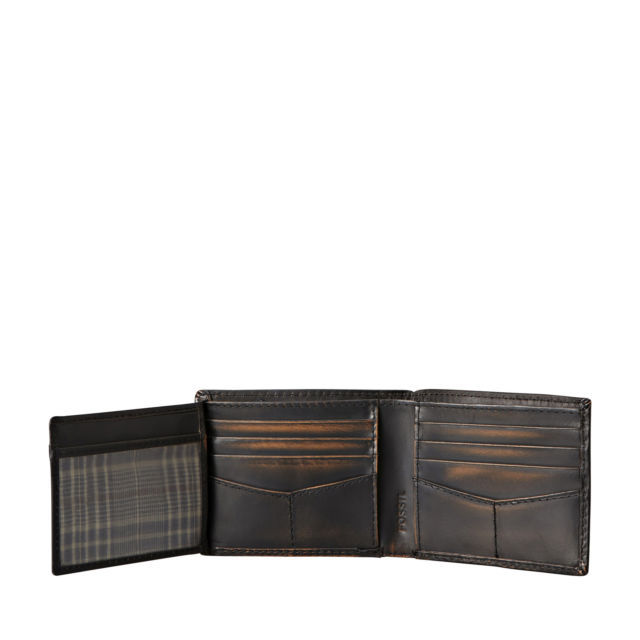 Designed for men on-the-go, the Fossil Carson Traveler Wallet sports a gently-distressed leather look with the memorable Fossil logo stamped on the front. Inside, men find a fold-over flap with two convenient identification windows, along with eight card pockets for holding essentials and currency pockets. This leather wallet comes in both black and brown.
---
| | |
| --- | --- |
| 5 | Elephant Branded Recycled Wallet |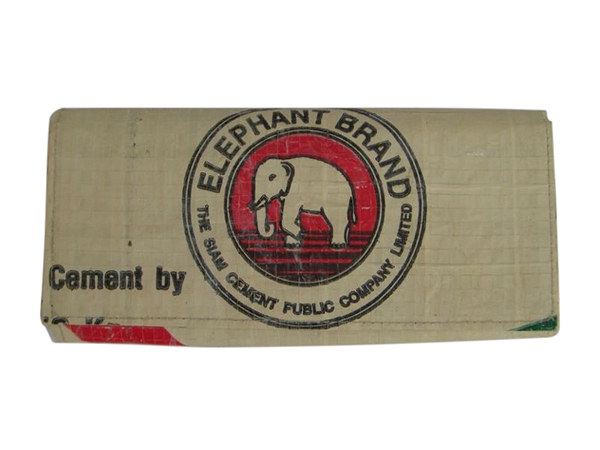 Men and women who want to convey their socially aware, eco-conscious side may want to seek out an Elephant Branded Recycled Wallet. The company uses all recycled materials for their wallets, which are made by skilled, fairly compensated individuals in developing nations. In addition, the company donates essential items, such as school supplies, to support children and citizens in developing communities. Every handcrafted wallet features the distinctive Elephant Branded logo.
---
| | |
| --- | --- |
| 6 | HEX Axis iPhone 5 Wallet |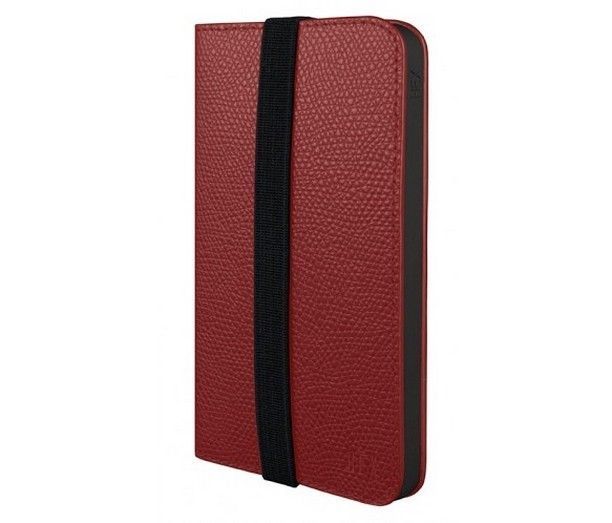 Technology-lovers who want to protect their precious mobile device may appreciate the functional HEX Axis iPhone 5 Wallet. This convenient iPhone wallet features canvas exterior with a custom-fit phone bed, designed just for the iPhone 5. In addition, the wallet has three card slots and a currency pocket, all bound with a stretchy elastic strap. As an added bonus, this wallet features a pivot hinge for easy hands-free media viewing on the iPhone 5. The wallet comes in black and white and camouflage patterns for a stylish flair.
---
| | |
| --- | --- |
| 7 | Ted Baker invesTED Wallet |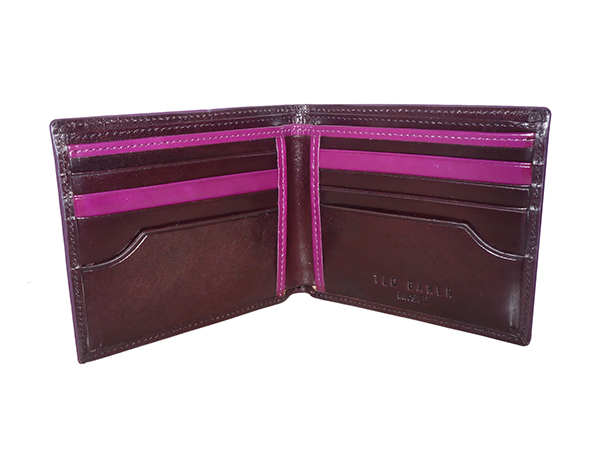 The leather Ted Baker invesTED Wallet features a simple, easy-carry bifold design with the Ted Baker logo stamped on the front. This functional bifold wallet, which measures up 11 cm long by 4 cm high, has plenty of card slots to transports all of life's important necessities, along with a note compartment. Some models include a coin slot as well.
---
How to Buy Wallets on eBay
Wallets are true necessities for both men and women. For the best deals on the widest selection of
wallets
, smart shoppers know to rely on
eBay
. On the eBay site, input a few relevant keywords into the search bar. A general search, such as "wallets" yields the most results, but you can easily narrow your search with more specific search terms. Moreover, eBay also provides convenient tools to help you assess a seller's reputation, including a star ranking system and comments from prior purchasers. By shopping on eBay for all your fashion accessory needs, you can score bargains on great wallets and much more.