People who want to play music, movies, or games with their computers can enhance the listening experience with good quality external speakers. Wireless computer speakers give a certain amount of flexibility within any setting by allowing users to keep the speakers in optimal listening areas, such as high shelves, separate from the computer or other digital music device. The wide range of wireless computer speakers includes everything from tiny portable speakers to larger single speakers that are compatible as a sound system. Knowing about the top seven wireless speakers can help buyers find the best fit for their needs.
| | |
| --- | --- |
| 1 | Magic Boost Wireless Speaker |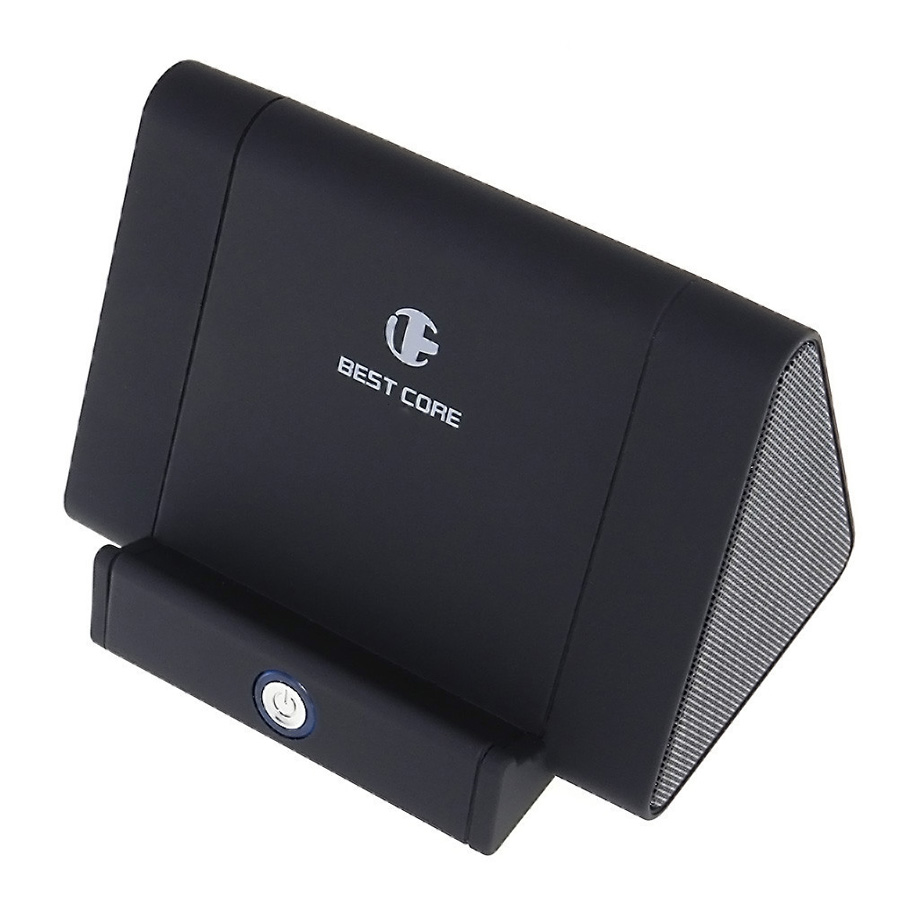 The Magic Boost wireless speakers are some of the least expensive and simplest wireless speakers on the market. These speakers do not work on Bluetooth or even Wi-Fi technology to stream the digital music. Instead, the digital audio device rests on top of the speaker. The Magic Boost speaker simply amplifies the sound already coming from the speakers of the device. These small speakers also come with a physical line-in so that they are compatible with devices without on-board speakers.
---
| | |
| --- | --- |
| 2 | Philips Bluetooth Wireless Speaker SBT310 |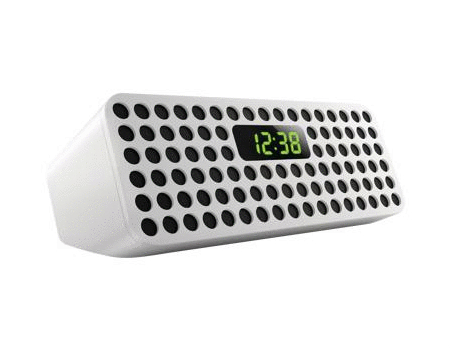 Speakers with Bluetooth capability are truly wireless. The Philips Bluetooth SBT310 speakers run on either two AA size batteries or with a power adapter. Since the speakers connect with Bluetooth, they have more flexibility than speakers with USB connections. The Philips SBT310 speaker is compatible with iPods, MP3 and MP4 players, smartphones, and other Bluetooth devices.
---
| | |
| --- | --- |
| 3 | Creative T12 Wireless Bluetooth Speaker |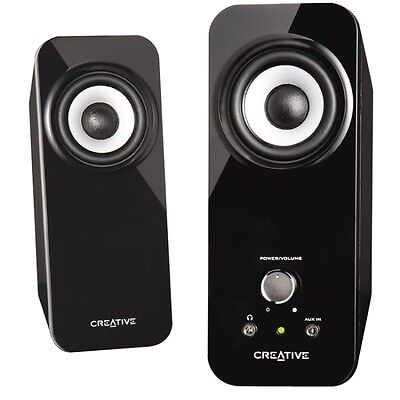 The desktop-sized Creative T12 speakers measure in at just over 18 centimetres tall. Pairing devices with the Creative T12 speakers is simple, while the wired connection included allows for more flexible use. Creative sells a Bluetooth USB transmitter that could also allow a non-USB enabled laptop to communicate with the speakers.
---
| | |
| --- | --- |
| 4 | DBEST London Duo PS4003BT |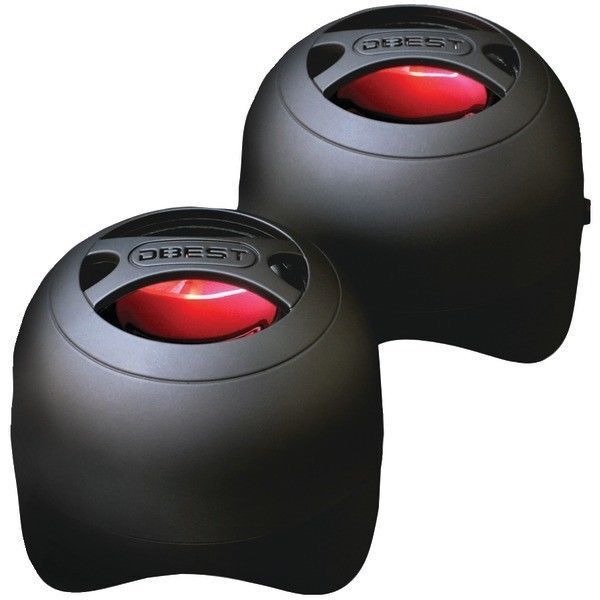 Each speaker in this small set is only slightly larger than a golf ball. They are somewhat rounded, with a black exterior and red detailing, giving them a stylish and unique look. The bases on these speakers are magnetic, allowing them to snap together for easy transportation. The sound quality on the DBEST London Duo PS4003BT is good, though lacking in bass. The lithium-ion rechargeable batteries get more than 20 hours of play before users need to charge them.
---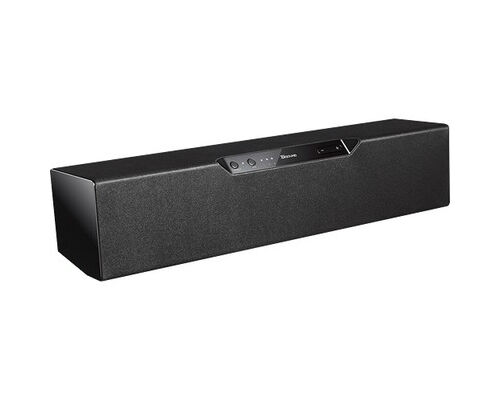 The ZiiSound D3x speaker, which Creative sells as a single speaker, uses Bluetooth technology. With a wireless range of up to 30 metres, these speakers are perfect for the office or use around the home. Users particularly like the sound quality and volume capability of the speaker. Weighing in at 1.8 kilogrammes, the speakers are on the larger size.
---
| | |
| --- | --- |
| 6 | Bose SoundLink Bluetooth Mobile Speaker II |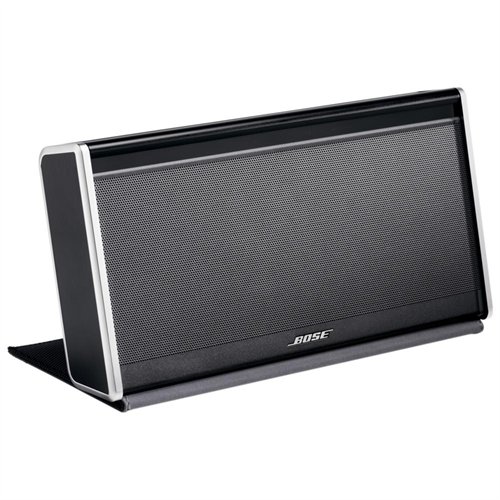 Bose has just a few wireless portable speakers. The Bose Soundlink II is one of the larger wireless speakers in this series at almost 24 centimetres wide and 1.3 kilogrammes. It has a good build and excellent sound quality with powerful bass compared with other wireless speakers. The SoundLink II speakers are mid-price for the Bose line, but are expensive when compared with other brands.
---
| | |
| --- | --- |
| 7 | Creative D100 Bluetooth Wireless Speaker |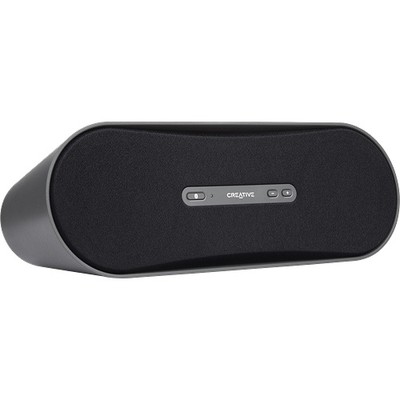 One of the budget options in Creative's wireless speaker range, the Creative D100 speaker operates on four AA batteries. The speaker itself is large, but offers reasonable sound range and good quality bass for a small wireless speaker. In fact, the D100 performs better than competitors' speakers in the low-end range. The D100 is not a true stereo sound system, but it is a quality choice for a low cost.
---
Wireless Computer Speaker Accessories
Consumers looking for accessories for their
wireless computer speakers
need to check what comes with their speakers. Some wireless computer speakers have battery power capability; however, many manufacturers only include batteries if they are rechargeable lithium. Other manufacturers have covers and carrying cases for their speakers, or attachments for charging batteries in the car.
How to Buy Wireless Computer Speakers
To buy
wireless computer speakers
and accessories, visit
eBay
and
eBay Deals
. Typing 'wireless computer speakers' in the search box on any page returns a wide range of options to search through. Then sort by price to find the speakers within your budget. When searching for the right set of speakers, make sure to read the item listing carefully to ensure the speakers suit your needs. This way you also know if you need to search for accessories, such as a wireless transmitter or batteries, to make the speakers work. eBay has a wide range of wireless computer speakers that suit every budget and need.