Not every car radio or stereo comes with all of the convenient peripherals that people want. Some lack an iPod dock or a
CD player
, meaning that users have to find ways to adapt to get the audio they desire. A wireless FM transmitter is a convenient way to adapt devices like iPods or other MP3 players to playing on a sound system that does not already have a built-in dock. Wireless FM transmitters install easily and provide a short-range broadcast that users can then pick up on their radio stations. A good wireless FM transmitter hooks up to the device the user wants to adapt and provides a clear signal in order to enhance sound quality. Many people turn to
eBay
when shopping for wireless FM transmitters.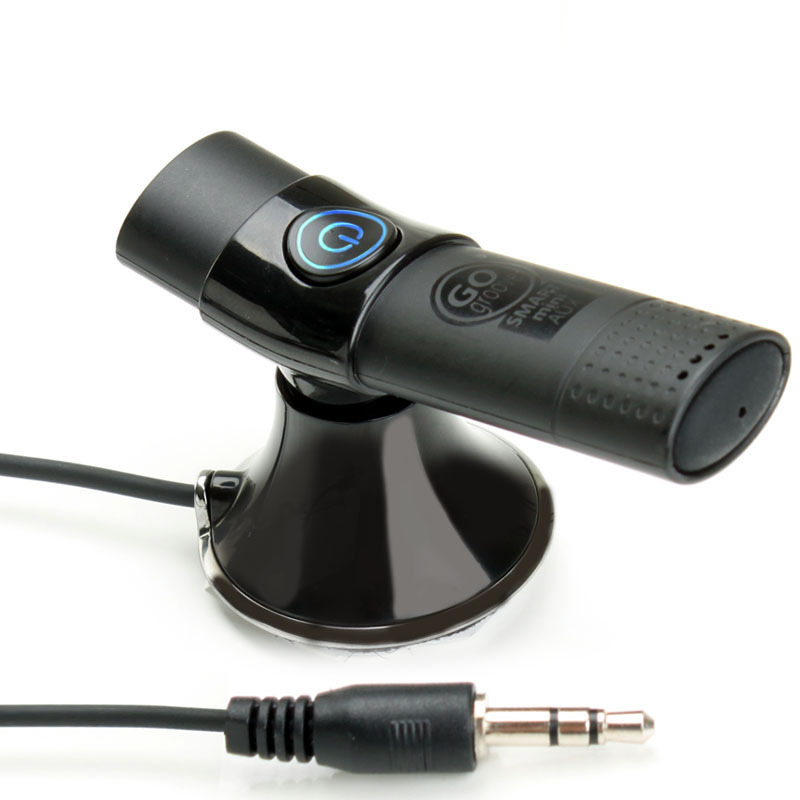 An inexpensive option for individuals on the go, the GOgroove SMARTmini is a wireless FM transmitter that plugs easily into a car's power port. Users then have several options for hooking up their device of choice, be it an iPod or a smartphone. The SMARTmini possesses a USB port that not only connects to devices to play them, but also provides power to charge the battery as they play.
---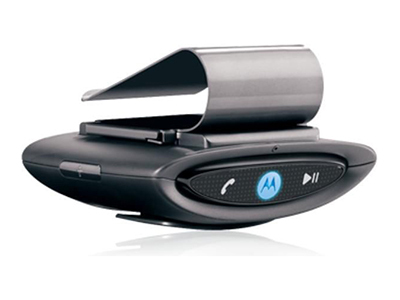 Hands-free devices make travelling much safer for busy professionals who have to answer their phones while driving. The Motorola Motorokr T505 is an in-car speakerphone that hooks to the visor of the user's car, using Bluetooth to pair with mobile phones to enable hands-free talking. It also possesses a built-in FM transmitter that works with any MP3 device that uses stereo Bluetooth.
---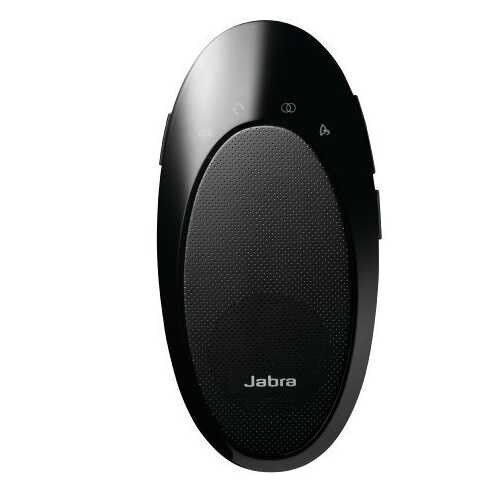 A speakerphone and wireless FM transmitter rolled into one, the Jabra SP700 streams music from any device that has stereo Bluetooth, allowing users to play their MP3 players in the car without having to install a dedicated dock. While convenient, the user must still control their devices directly, as the Jabra does not have built-in music controls. However, it has a voice announcement feature that notifies users of speakerphone status and reads the caller ID for incoming calls.
---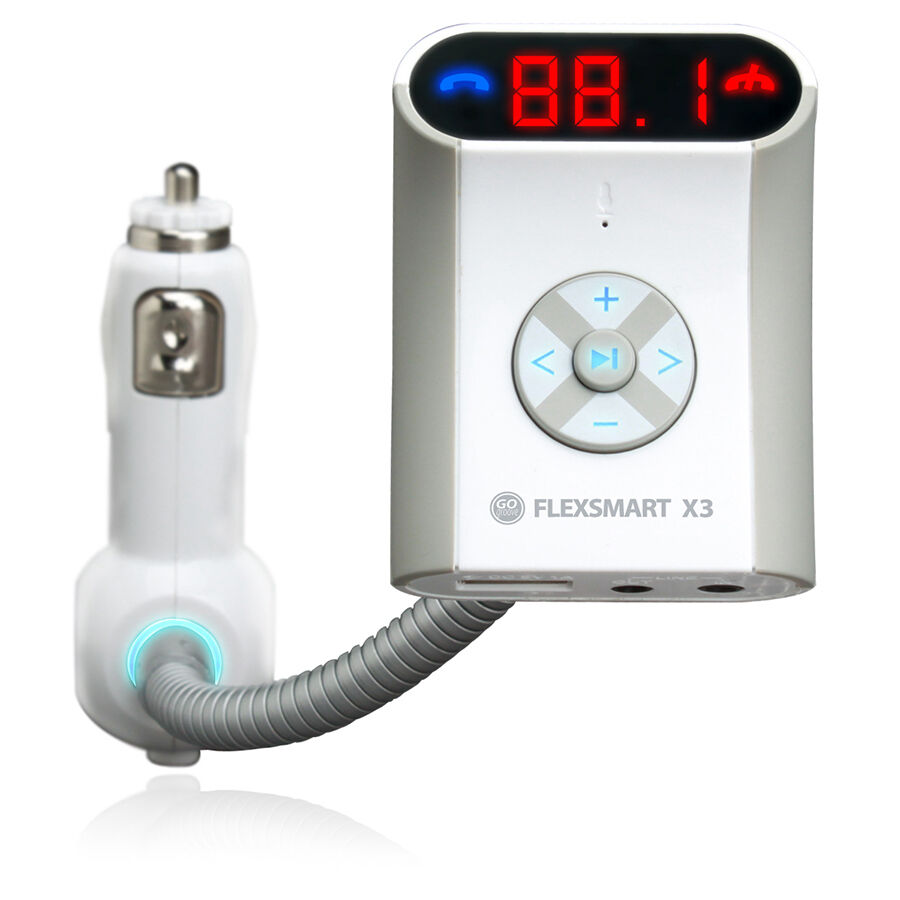 A versatile wireless FM transmitter on the market is the GOgroove FlexSMART X3. This transmitter has both Bluetooth capabilities as well as a headphone jack, meaning that almost any portable music device works with it. It also offers connectivity via a USB port, though the user must use the USB cable that comes with the device they want to utilise.
---
| | |
| --- | --- |
| 5 | Monster iCarPlay Wireless Plus |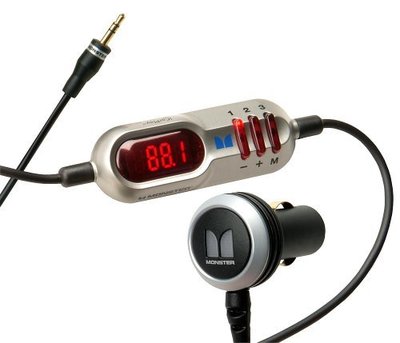 The design of the Monster iCarPlay Wireless Plus is unusual among wireless FM transmitters, with a long cable that allows for flexibility in handling the iPod hooked up to it while allowing the device to charge via the lighter adapter. The controller unit is attached to the cable, and it allows users to create up to three pre-sets for whichever FM stations they want to use when transmitting. It offers a clear transmission signal compared to other transmitters in this genre.
---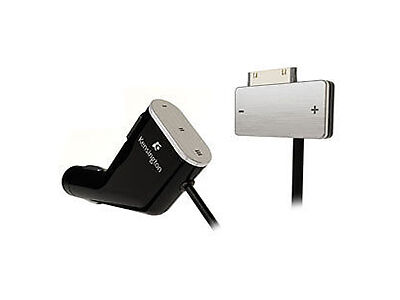 For a device that is fast to set up and easy to use, the minimalist Kensington RDS is a good choice. It features sturdy construction and the ability to have up to three preset frequencies so users can find the clearest signal quickly. This device also has Radio Data System (RDS) technology, which allows the device to display information like the station that is presently in use, so users do not have to fiddle with their iPod while driving.
---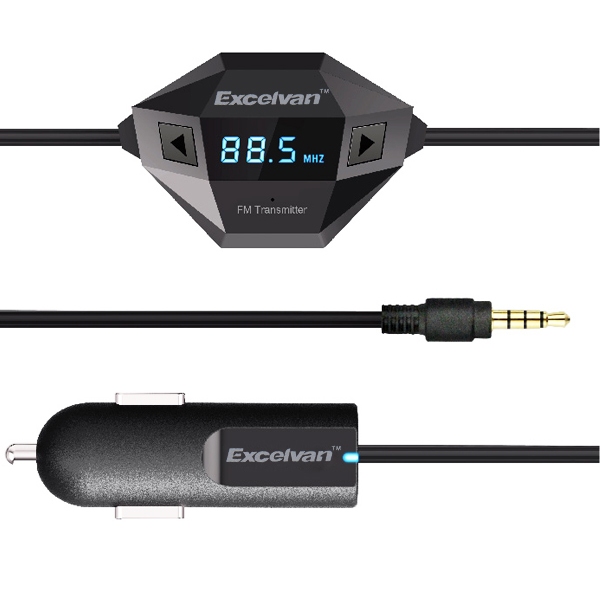 The Excelvan F27 works with a number of different devices, including items like the Apple iPhone and the Samsung Galaxy Note. It connects to the lighter and provides charging via a USB cable when in use, and also works with smartphones to allow users to talk on the phone hands-free while driving. It has a simple digital display to show which radio station it is currently using, and also has a headphone jack to adapt to a variety of different smartphones and MP3 players.
---
How to Buy a Wireless FM Transmitter
When shopping for a
wireless FM transmitter
, many people turn to eBay for a wide selection of good deals. Users can utilise the search feature, which appears on every page of the eBay website. They can conduct a general search, such as "wireless FM transmitter," to browse among the different types available. Alternatively, they can search for a specific brand, such as GOgroove or Monster, to see which vendors offer the best deals on their favourite devices. Shoppers can make sure they work with a reputable seller by reviewing the customer feedback left by past buyers, and can also contact sellers directly to verify that a used item is in good condition before they buy it. These options make eBay a good choice when shopping for electronics.