A good swimming pool filtration system keeps water clean and inviting. All filters work by passing water under pressure through a substance and then returning the water to the pool. The products differ according to the medium used to filter the water. There are three different types of above-ground pool filters available: sand, cartridge, and diatomaceous earth (DE).
Sand filters
and DE filters should be cleaned periodically, while the
cartridges in pool filters
should be replaced. Buyers looking for above-ground pool filters should consider the top eight products.
| | |
| --- | --- |
| 1 | Intex Krystal Clear Sand Filter |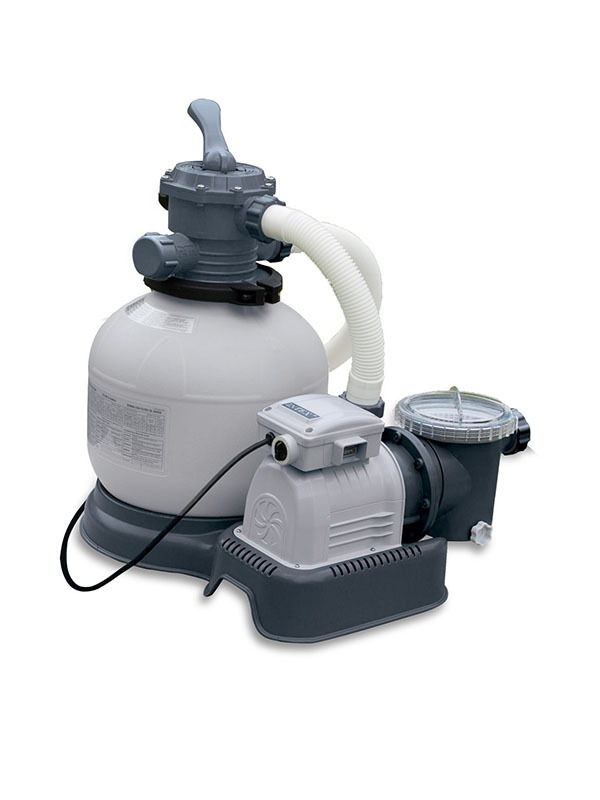 The Intex Krystal Clear sand filter is an affordable above-ground product. After installing the unit, buyers should fill it with pool sand: number 20 silica sand. The Intex Krystal Clear filters particles as small as 25 microns to 30 microns. It should be cleaned occasionally, which is accomplished by reversing the flow of water through the filter.
---
| | |
| --- | --- |
| 2 | Hayward Pro Series Sand Filter |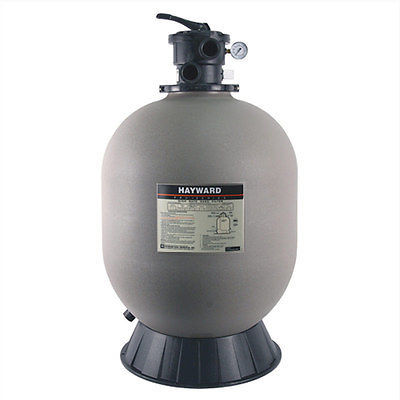 Buyers can choose from two types of Hayward Pro Series sand filters: side sand and top sand. The only difference between the units is the location of the valve. These sand filters are made of high-density oxidised polyethylene, which results in a corrosion resistant unit that can also withstand the effects of the chemicals used in swimming pools. The Hayward Pro Series is available in a range of sizes and can filter particles as small as 20 microns.
---
| | |
| --- | --- |
| 3 | Hayward SwimClear Cartridge Pool Filter |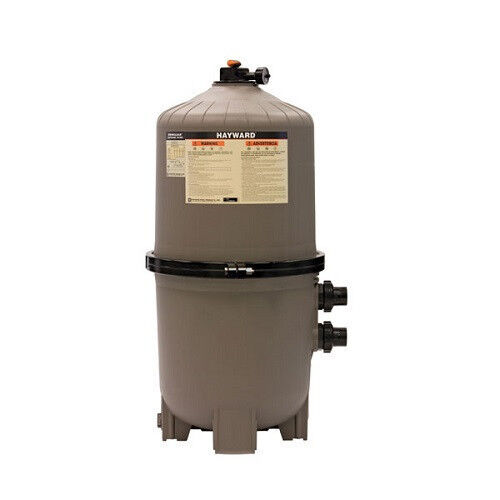 The Hayward SwimClear pool filter uses a cartridge instead of sand to filter particles in the water. In general, cartridge filters clean water better than traditional sand filters by filtering particles as small as 10 microns to 14 microns. The SwimClear pool filter is ideal for indoor pools, as it does not require cleaning; all users have to do is replace the cartridge. The Hayward SwimClear is relatively small compared to the quantity of water that it can filter, which makes it a good choice in situations where space is limited.
---
| | |
| --- | --- |
| 4 | Sta-Rite Posi-Clear Cartridge Filter |
The Sta-Rite Posi-Clear product is a compact above-ground cartridge filter that is available in four sizes. Buyers can choose units that are suitable for pools from 20 cubic metres to 80 cubic metres. The Sta-Rite Posi-Clear is one of the most efficient single cartridge filters available, and has even earned the Pentair Eco Select Brand for the most environmentally responsible equipment.
---
| | |
| --- | --- |
| 5 | Pentair Triton II Sand Filter |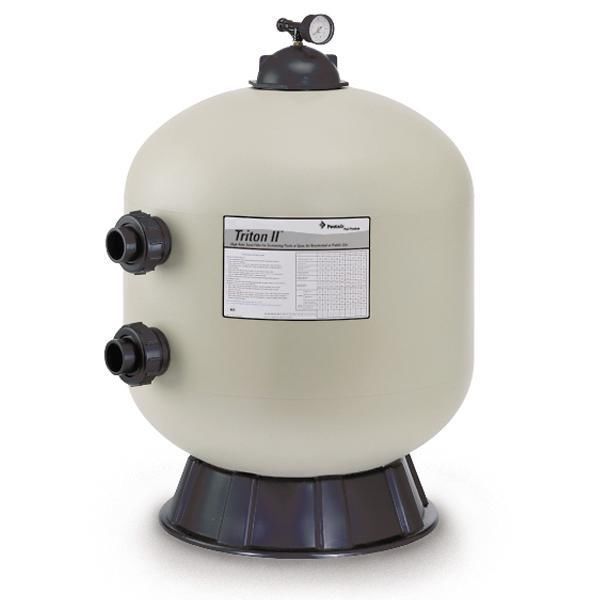 The Pentair Triton II is a side-mount sand filter that features ClearPro technology, which enables the unit to filter water better than similar sand filters to provide a cleaner swimming pool. The Triton II is available in four sizes from 19 inches to 36 inches in diameter, so buyers can choose the size that is ideal for their above-ground swimming pool.
---
| | |
| --- | --- |
| 6 | Pentair Azur Filter Pump Combination |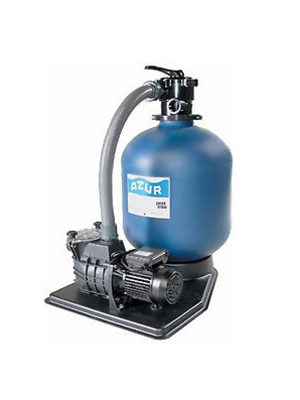 The Pentair Azur filter pump features a blow-moulded single-piece non-corrosive tank. It is an inexpensive pump that provides great value for money. The unit is a sand filter and available with either a top or side mount.
---
| | |
| --- | --- |
| 7 | Pentair Tagelus Sand Filter |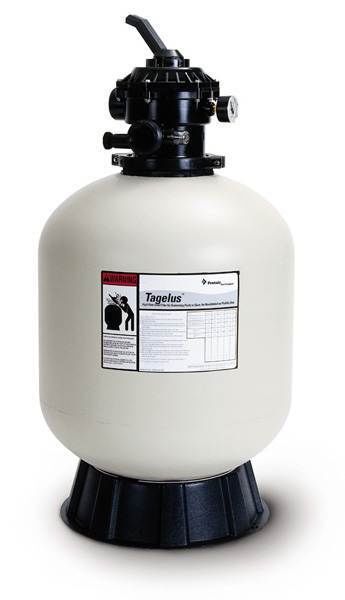 The Pentair Tagelus sand filter is available in sizes ranging from 19 inches to 30 inches in diameter. The filter is housed in a one-piece reinforced fibreglass tank that ensures strength and durability. The top mounted multiport valve helps to ensure greater exposure to sand. Like other sand filters, the Pentair Tagelus should be cleaned occasionally.
---
| | |
| --- | --- |
| 8 | Hayward Pro-Grid DE Pool Filter |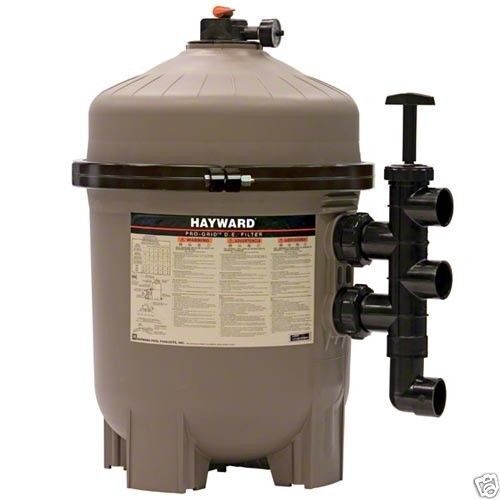 The Hayward Pro-Grid DE is a heavy-duty filter that is straightforward to install. It is made of injection-moulded glass fibres and provides the high level of filtration common to DE filters. It is available in sizes to suit small or large swimming pools. Buyers must purchase diatomaceous earth separately.
---
How to Buy Above-Ground Pool Filters on eBay
The water in swimming pools is exposed to a range of particles, such as air-borne dust, as well as body oils and lotions that can pollute the water quickly if they are not removed. Above-ground pool filters are designed to deal with this task automatically. Buyers can choose from three different types of filter: sand, cartridge, or diatomaceous earth. Each type is suitable for a different pool size and location. Buyers can find above-ground pool filters on eBay easily by using the search bar found on every page. Buyers should ask sellers any questions they have about the filter before committing to a purchase.