Action figures
first became popular in the 1970s, about the same time movies and comic books featuring superheroes and villains became popular. About that same time, toy manufacturers started to see the value in creating action figures and other tie-ins related to movies that were popular at the time, such as "Star Wars" and "Superman". Superheroes and other characters commonly appear on TV in movies, making even more action figures available. Some characters have new action figures released yearly and become quite popular. However, some older action figures continue to sell well, making them some of the best action figures of all time.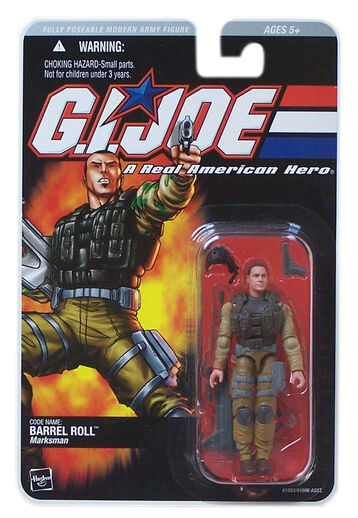 From 1982 to 1994, Hasbro released several characters as part of the "A Real American Hero" (ARAH) collection featuring characters related to G.I. Joe. Although G.I. Joe himself was first introduced as an action figure in the '60s, it was this series that introduced several new G.I. Joe ARAH characters, such as Breaker, Flash, and Snake Eyes. These figures were 3 3/4 inches tall and originally had straight arms and legs. As more became available, the action figures evolved to having poseable arms and legs. The G.I. Joe ARAH characters with straight limbs are more valuable due to rarity.
---
| | |
| --- | --- |
| 2 | Spider-Man - Released in 1974 by Mego |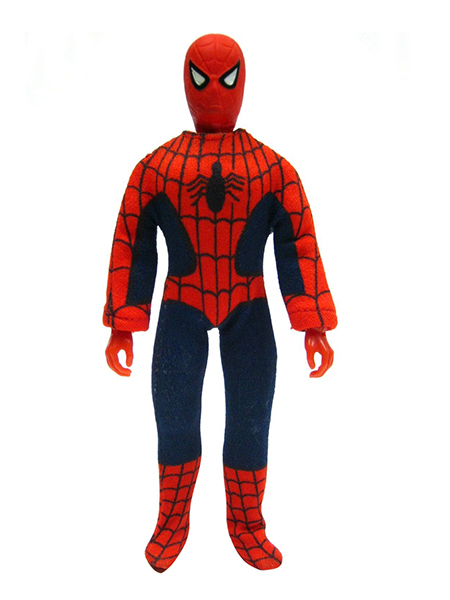 Mego released a line of Marvel Comics and DC Comics super hero action figures, dubbed "The World's Greatest Superheroes," in 1974 that featured Captain America, Iron Man, Batman, Superman, and Spider-Man, amongst others. The action figures were 12 inches tall and have moveable arms, legs, and heads. The suits the action figures wore were removable, and some characters had accessories, like Captain America with his shield. The best-selling action figure in this line was Spider-Man, which sells for several pounds.
---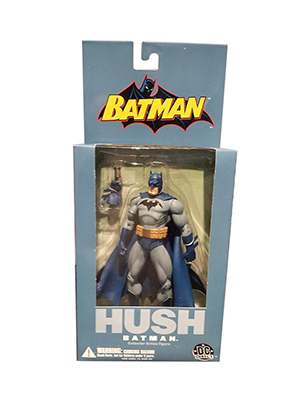 Hush is a DC Comics villain whose archenemy is usually Batman. To commemorate the storyline, DC Direct released several 7-inch action figures as part of Hush Series 1, featuring both Batman and villains Joker, Poison Ivy, Huntress, and Hush. The Batman action figure, which is rare, comes with a bat-grappling gun. All action figures in this series come with foot pegs that insert into a stand to allow the figures to remain upright.
---
| | |
| --- | --- |
| 4 | Marvel Legends Deadpool |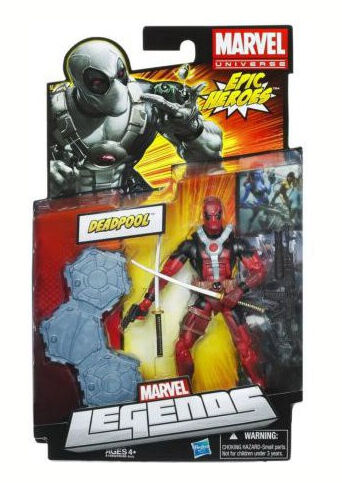 Marvel Legends is a line of action figures featuring a vast array of Marvel Comics characters that appeared first in 2002. One of the most popular action figures from the Marvel Legends line was Deadpool, which was part of Series 6 in 2004, along with characters like Wolverine, the Punisher, and Phoenix. All of the action figures came packaged with a wall-mountable display stand and 32-page comic book. The Deadpool figure also had weapons like a rifle and katana, and an additional figure, a character named Doop.
---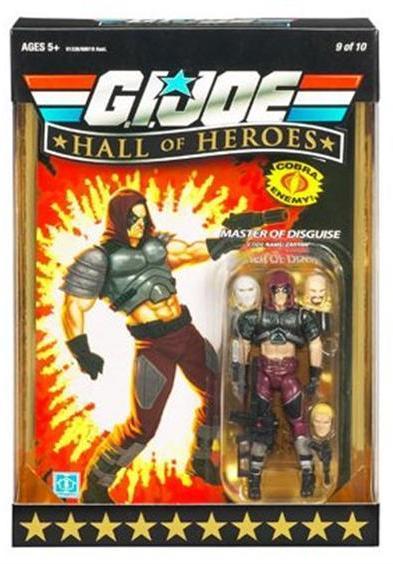 Zartan, known as the Master of Disguise, was part of the third series of G.I. Joe: ARAH collection, released in 1984. Zartan was a 3 3/4-inch tall action figure that came with the Chameleon Snow Skier that Zartan could set upon.
---
| | |
| --- | --- |
| 6 | Removable Helmet Darth Vader |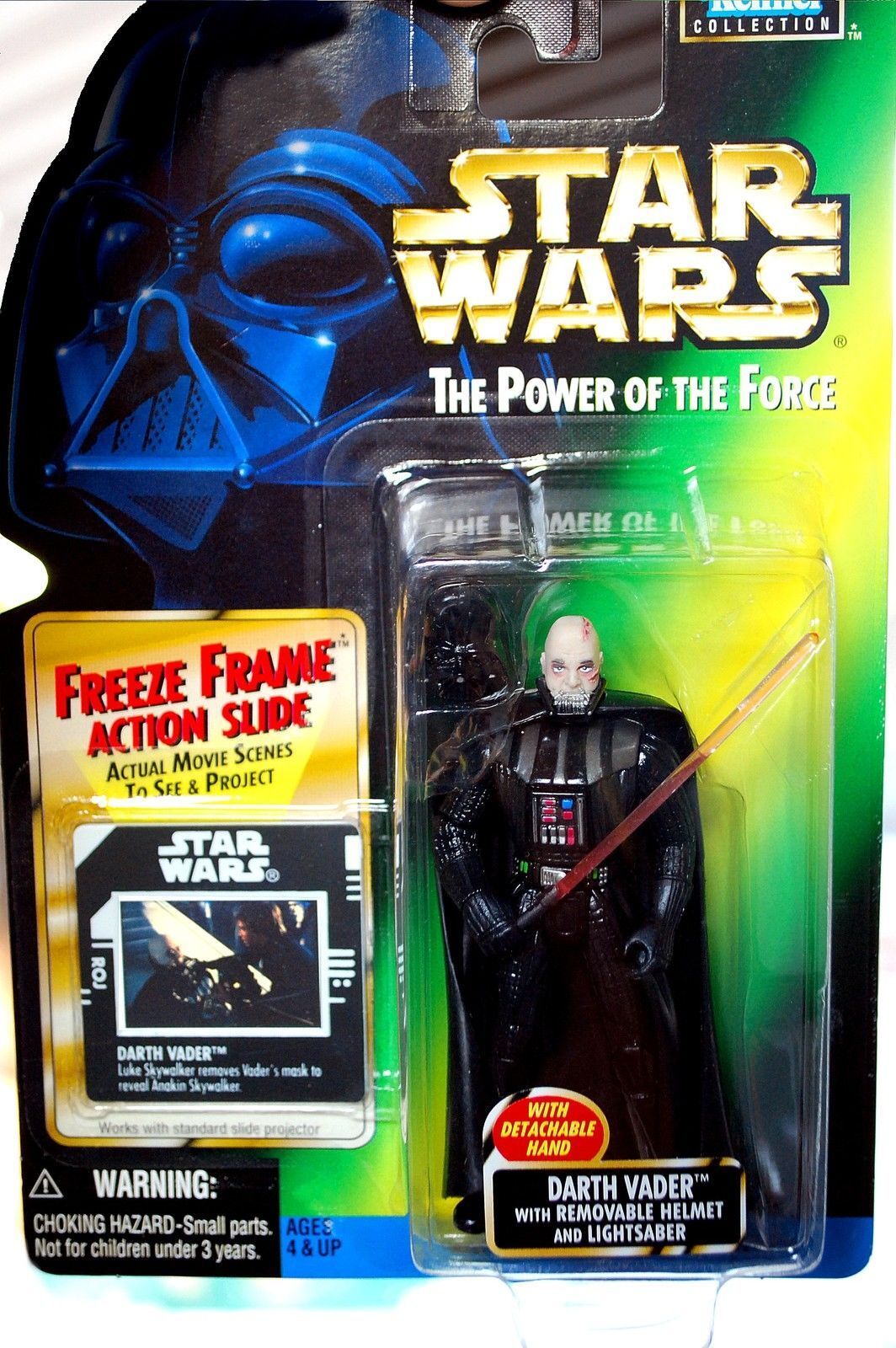 One of the shocking moments in the film, "Return of the Jedi" occurred when Darth Vader revealed himself to his son, Luke Skywalker, by having his helmet removed before dying. To commemorate the, Kenner released the Removable Helmet Darth Vader action figure as part of its Power of the Force 2 collection in 1997. The 4-inch tall Removable Helmet Darth Vader comes with a plastic cloak, red lightsaber, and removable helmet.
---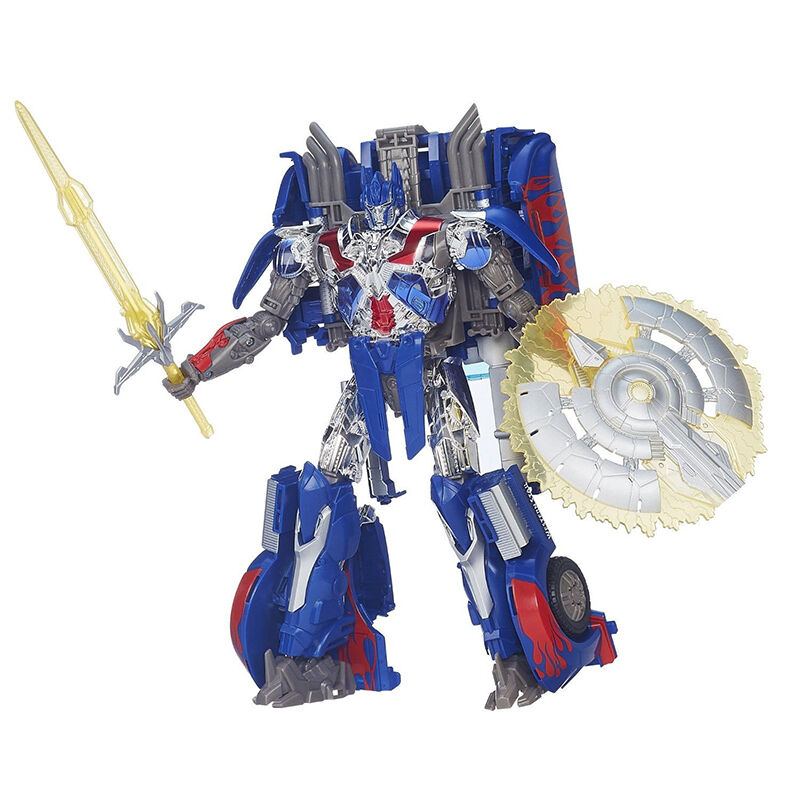 Optimus Prime first debuted as an action figure in 1985, one year after the "Transformers" cartoon appeared, and has since had many different variants of the character released to the buying public. One of the most sought-after Optimus Prime action figures in the Transformers Optimus Prime 20th Anniversary DVD Edition. This action figure, also from Hasbro, stands 12 inches tall, has several weapons and a base that features the character's voice.
---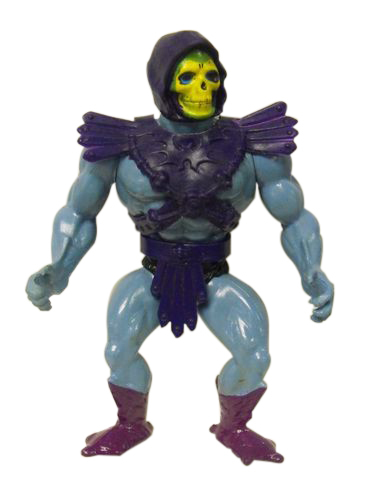 Skeletor is the nemesis of He-Man in the "Masters of the Universe". The cartoon of the same name first appeared in 1981 following a successful comic book run. It has also been a live-action movie. The first action figures for "Masters of the Universe" first appeared in 1982. One of the rarest action figures for Skeletor is the Laser Light Skeletor, which was part of Wave 7 released in 1988 by Mattel. The figure's eyes and hand lights up when the arm raises.
---
How to Buy to Top 8 Action Figures of All Time
Although new action figures come out every year from a multitude of companies, most beloved action figures come from previous years. For buyers looking to purchase the top action figures of all time,
eBay
is a reliable place to start. Used, vintage, and collectible action figures are available on eBay from sellers both locally and around the world. Searching for action figures is easy using the search box found on every eBay page. Use the desired term, such as "
Batman action figure
" and begin the search. Look for
top-rated sellers
and sellers with good
feedback
scores to have the best experience.