A quality CD player is an essential part of a home audio stereo for any music lover. CDs are still a popular format for music. When used with a high-quality CD player, they provide clarity and musical detail that any audiophile can appreciate. The technology in CD players has come a long way since their introduction; today's high-end CD players include features ranging from iPod connectivity to Wi-Fi connections. Buyers should be aware of the top CD players available and their features before making a purchase. CD players are available in electronics stores and department stores, as well as online at
eBay
.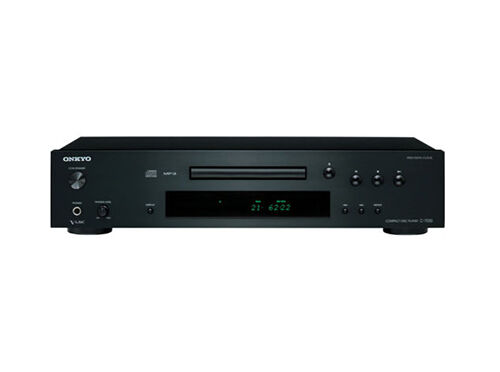 The Onkyo C-7030 plays audio CDs and CD-R/RW, as well as WMA and MP3 formats. Its memory playback feature allows users to create playlists up to 25 tracks in length. Vector Linear Shaping Circuitry (VLSC) cuts down on pulse noise, while the Wolfson digital-to-analogue conversion offers detailed sound reproduction. A 4 Hz to 20 Hz frequency response provides clear sound at variable frequencies. The solid aluminium front panel gives this CD player a sleek look while cutting down on vibration. This affordable option provides great sound quality at a comparatively low price point.
---

The Oppo BDP-95 is a universal disc player. It plays essentially any disc format, including CD, Blu-ray, HDCD, and many more. The body of the player comprises solid-gauge steel and the faceplate is solid aluminium. The BDP-95 also has two USB ports, as well as an eSATA port, Ethernet port, and built-in Wi-Fi, allowing the device to stream content from virtually anywhere. The Oppo BDP-95's audiophile stereo output, centred around the world's best-performing 32-bit DAC solution, ensures top-quality sound, although it comes at a top price point.
---
| | |
| --- | --- |
| 3 | Denon DCM-390 5-Disc CD Changer |
The Denon DCM-390 plays audio CDs and HDCD, as well as WMA- and MP3-coded CD-R/RW discs. This player features a five-disc changer with Denon's proprietary changer mechanism for smooth, quiet transition between discs. The Denon DCM-390 also features a CD track text display and 32-track programming. In addition, it offers a signal-to-noise ratio of 112 dB for superior audio.
---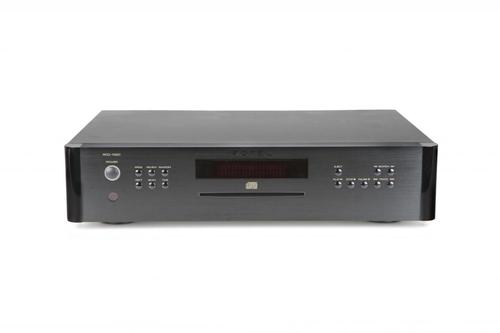 The Rotel RCD-1520 is a single-capacity, CD-only player that features a slot-loading CD transport. This player features a Wolfson High Performance digital-to-analogue converter. It also has an updated, segmented power supply to reduce background hum. The Rotel RCD-1520 offers balanced sound and is a good option for anyone interested in high-quality audio without additional features.
---
| | |
| --- | --- |
| 5 | Marantz SA8004 SACD Player |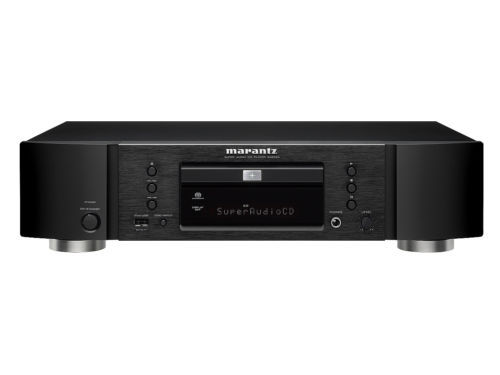 The Marantz SA8004 is a Super Audio CD (SACD) player. In addition to playing CDs, SACDs, and WMA/MP3-coded CD-R/RWs, this device streams digitally from an iPod through a front-panel USB input. It also has coaxial and optical digital inputs. The power supply produces little background noise, and the device itself has a rubberised coating to reduce vibrations.
---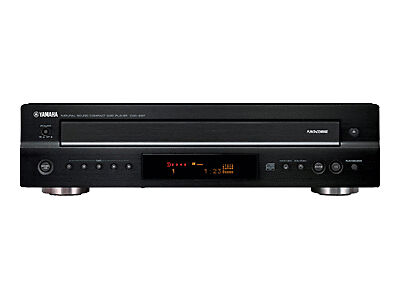 The Yamaha CDC 697 is a five-disc CD changer. Yamaha's PlayXchange technology allows users to change discs without interrupting play. The player is CD-R/RW compatible and offers programming of up to 40 tracks. The CD changer features a disc stabiliser for smooth transitions as well. The digital display offers three-mode CD text and three illumination levels. Furthermore, the RS-232C interface allows the option of controlling the player via computer.
---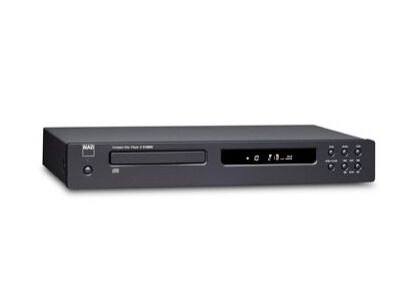 The NAD C 516BEE falls into the category of affordable, high-performing CD players. It has enhanced audio circuitry for crisp, accurate sound. It plays both CDs and CD-R/RW, including WMA and MP3 formats. The player is programmable and offers text display that shows song details and time. The device also features an optical Toslink output and a coaxial output. The relative low cost and high performance of this player make it a good budget option.
---
| | |
| --- | --- |
| 8 | Cambridge Audio Azur 651C |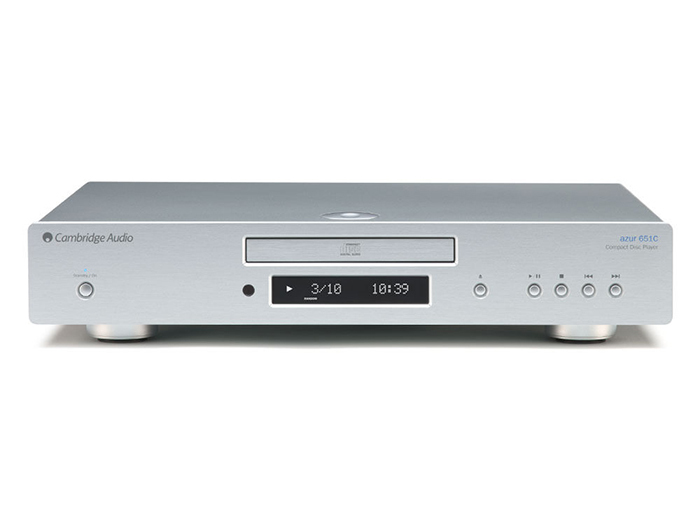 The Cambridge Audio Azur 651C plays CDs and CD-R/RW. It features a twin digital-to-analogue converter for a more authentic music experience. The device has a unique drive that maximises its ability to extract data from CDs, as well as three audio filters, resulting in a detailed listening experience. This player offers high-quality audio at a competitive price.
---
How to Buy CD Players
The top
CD players
are available on eBay. To browse available devices, simply enter "CD players" into the search bar on any eBay page. You can also search for specific CD players by entering terms like "
Yamaha CDC 679
". Make sure to enter the entire name; many manufacturers have multiple models with different features. Look for local sellers or free shipping offers to save. CD players are an important part of a home audio system; knowing the various features available can help you find the best option for your system.