In an increasingly digital world, consumers rarely travel without a computer. Having a handy, damage-proof
computer carrying case
has become essential for travel. There are dozens of options available, featuring a bevy of qualities from virtually indestructable to highly fashionable. When selecting the type of case for one's
laptop
convenience is important. A streamlined design that offers utmost protection while keeping contents both organised and easy-to-access is necessary. Comfortable, ergonomic straps make for less discomfort during long waits or pedestrian commutes. Last, but certainly not least, it is critical that the computer case selected is designed to accommodate the size of one's computer.
| | |
| --- | --- |
| 1 | Samsonite Xenon 2 Checkpoint-Friendly Backpack |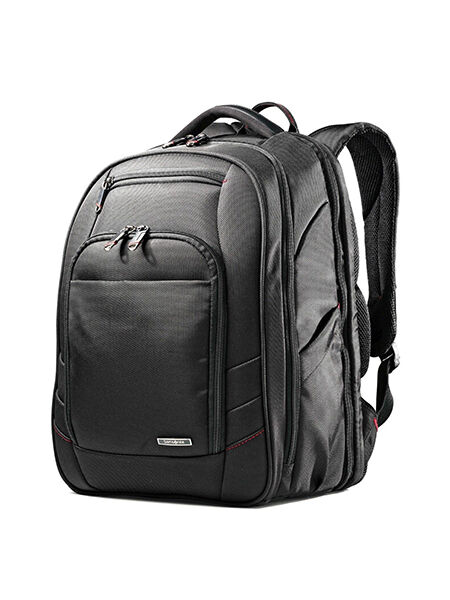 Samsonite remains a forerunner in the luggage industry. The nifty Xenon 2 Checkpoint-Friendly Backpack features a streamlined design, reducing airport security check hassles. The 43.8 cm, 100 per cent polyester bag features adjustable laptop straps designed to accommodate a wide variety of laptops. The back of the pack features Coolflow padding on the back for heat and comfort during travel.
---
| | |
| --- | --- |
| 2 | Swiss Gear Computer Messenger Bag |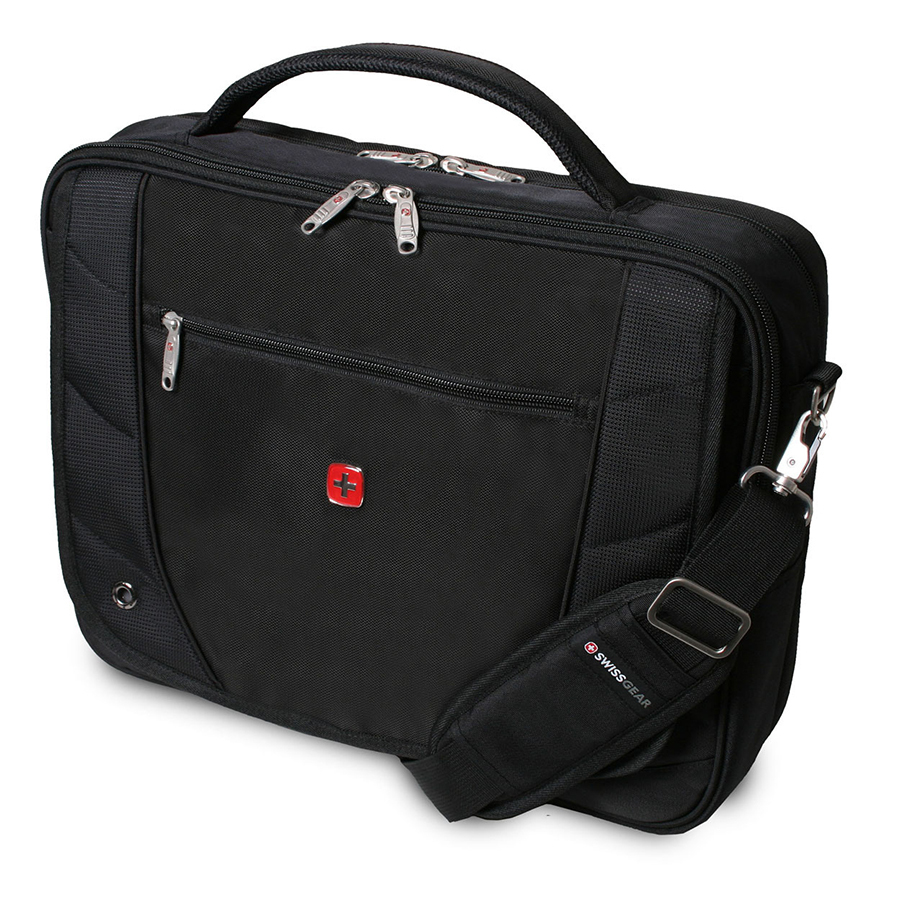 The SwissGear Computer Messenger Bag safely accommodates laptops up to 43.8 cm. The reinforced ergonomic handle provides for a variety of comfortable carrying options. Exterior pockets feature zippers and snap closures to keep valuables tightly secure. An internal organiser provides plenty of space for pens, identification, and additional electronic components.
---
| | |
| --- | --- |
| 3 | Targus Revolution Checkpoint-Friendly Topload Cases |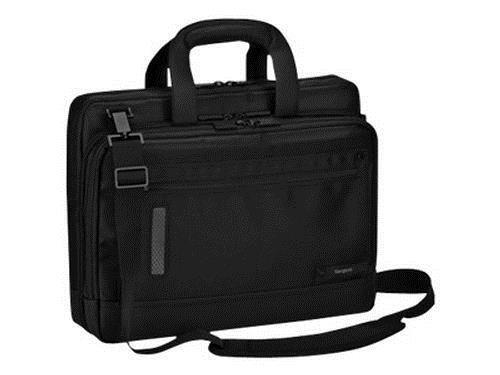 The Targus Revolution Checkpoint-Friendly Topload Case features a zippered top, making for an easy display of one's computer without removal a possibility during safety checks. The internal portion of the bag features the SafePORT patented air protection system designed to keep laptops of up to 40.64 cm securely in place during travel. Also inside the bag are dedicated pouches for holding one's tablet and other work necessities safely in place. 2550D military grade ballistic nylon forms the bag's exterior. Padded straps offer comfort and shock resistance thanks to neoprene padding. A convenient luggage trolley strap makes travel a breeze.
---
| | |
| --- | --- |
| 4 | Solo Classic Smart Strap Briefcase |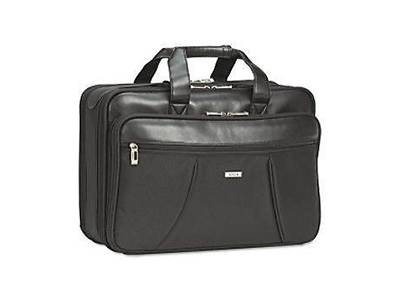 The Solo Classic Smart Strap Briefcase accommodates laptops of up to 40.64 cm. When not in use the comfortable, padded strap automatically retracts into the briefcase frame. The front zip-down organiser section keeps contents neatly in place during travel. In addition to the larger, retractable strap, a small luggage strap makes for easy carry.
---
| | |
| --- | --- |
| 5 | Booq Boa Flow Backpacks |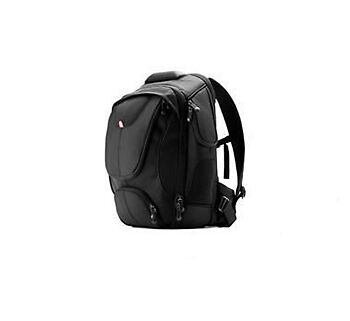 Booq Boa Flow Backpacks ccome fully customised for the carry and organisation of electronic gear, such as laptops and tablets. The exterior features a unique waterproof coating and ballistic nylon design. Inside organisation also includes full customisation to hold laptops, headphones, cameras, and more. Special pockets exist for mobile phones, headphones, other accessories. The hip, classic bookbag design offers style and convenience for students and young professionals alike.
---
| | |
| --- | --- |
| 6 | Tom Bihn Brain Cell Computer Cases |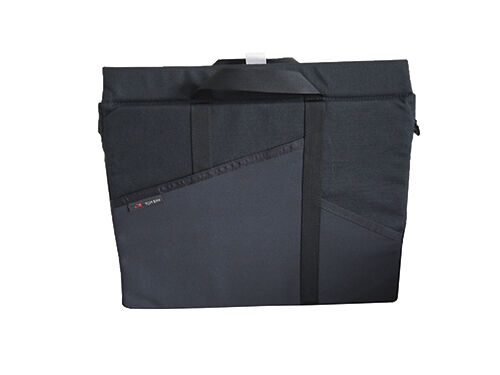 Hard side casing makes Tom Bihn Brain Cell computer cases a market standout. All sides of the case offer protection, while the case remains lightweight and comfortable. The Tom Bihn Cell comes in a vertical and horizontal option, traditionally meant for toting within a Tom Bihn backpack. Both styles hold an enclosed laptop, cradled in a sling of 10 mm thick foam padding.
---
| | |
| --- | --- |
| 7 | Timbuk2 Custom Commute Laptop Messenger Bag |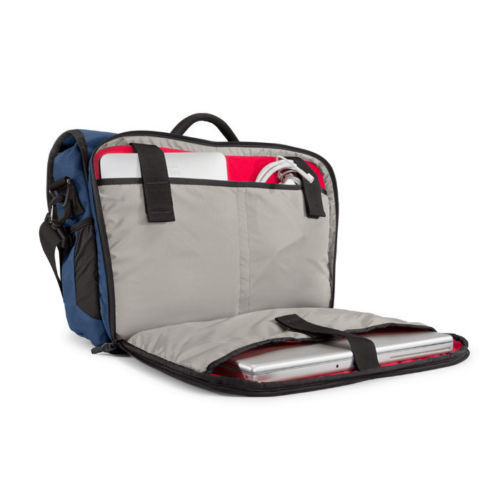 The Timbuk2 Custom Commute Laptop Messenger Bag features a variety of custom design options to accommodate every need. The flat-lying laptop compartment unzips easily to prevent any need for removal during baggage security checks at the airport. Waterproof flaps keep contents secure during the unexpected spring shower. Internal organisation features multiple pockets, straps, and sleeves for pens, mice, cords, and more.
---
| | |
| --- | --- |
| 8 | Mobile Edge ScanFast Element Collection |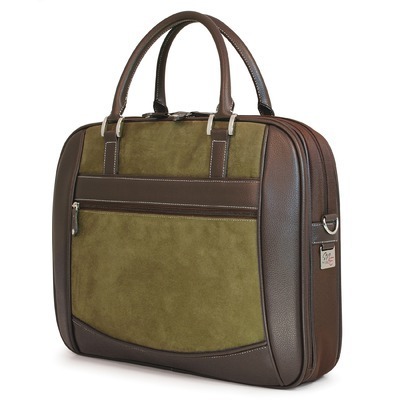 The Mobile Edge ScanFast collection of travel computer cases delves into the convenience market, creating a design intended to sweep through security without much delay. Trolley straps make for easy compatibility with rolling luggage. Unique colour options and a stylish satin lining add flair to the mundane world of computer cases. An included wireless security shield keeps contents safe from spam and hackers. Easy-access exterior pockets make storage a cinch.
---
How to Buy Computer Cases for Travel
eBay
sellers offer a wide selection of computer cases for travel. Whether a consumer seeks a laptop casing for morning commutes on the train or weekly business trips across the globe, modern luggage manufacturers have something to fit the bill. Available in a wide variety of price ranges, computer cases vary from soft and attractive to virtually indestructible. To peruse the selection of laptop cases available on eBay try a simple search term like, "
travel computer case
" and wait for the listings to roll in. Narrow the search with eBay's intuitive refinement options and find the precisely desired case in a matter of minutes.