The 1990s were a memorable time for music, movies, and of course, fashion. Hip-hop culture had a big influence over the clothing of the era, and for consumers feeling nostalgic, many of these items are available today. For men, the hip-hop look combines casual style with a bit of flair, such as adding gold chains or silk shirts to an outfit. Consumers create their own throwback look to the decade of hip-hop by purchasing some of the top
hip-hop apparel
items and mixing them with their current wardrobe for a one-of-a-kind and funky look. Buyers find hip-hop apparel in retail shops or they look for the items on
eBay
.
| | |
| --- | --- |
| 1 | Naughty By Nature Shirts |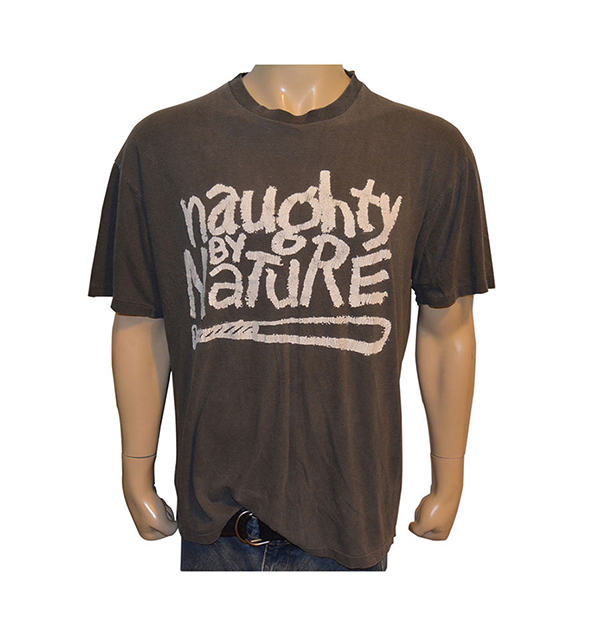 Featuring a screen-printed design which pays homage to the popular 90s rap group, Naughty By Nature shirts include the band's logo and a baseball bat design. Made famous with the group's chart topping single "O.P.P.", the band's popularity continues with new songs and albums. Naughty By Nature shirts have been a trend since the band became famous, and shirts come in a variety of colours and styles, including short-sleeved options for women and men in shades of red, black, white, green, and grey. Made of soft, 100 per cent cotton fabric, the shirts represent hip-hop culture and popular trends of the 1990s.
---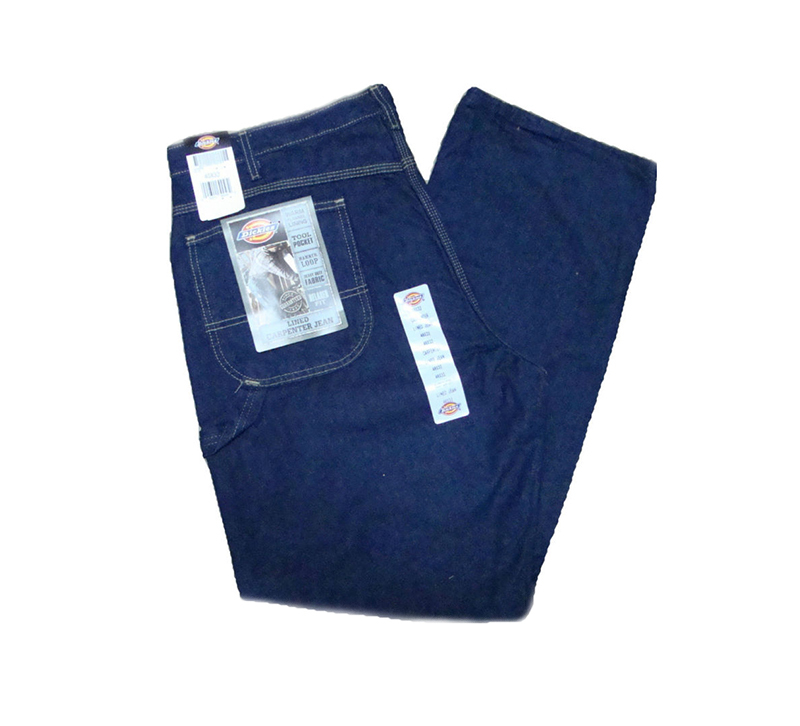 Worn by rappers, celebrities, farmers, and men of all ages, Dickies jeans exemplify rap and hip-hop culture for men. Made sturdy, Dickies are a work clothing brand which has been around for many years. Adopted by the hip-hop culture, Dickies jeans offer a relaxed fit and many styles such as boot cut, carpenter fit, cargo, and industrial fit. The trousers come in several colours, such as brown, grey, and indigo, and the affordable jeans are lightweight and made with high-quality, easy-care polyester blend fabric. Consumers buy them loose for a more trendy fit.
---
| | |
| --- | --- |
| 3 | Geometric Print Sweaters |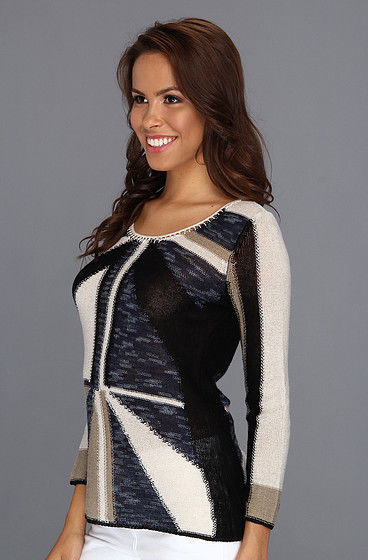 Popular for men of all ages in the 1990s, geometric print sweaters have made a comeback. These hip-hop inspired jumpers come in bold, bright colours and eye-catching patterns, such as red block prints, patterns with multiple shapes such as diamonds and triangles, or pullovers and cardigans with loud stripes, swirls, or argyle designs. Geometric print sweaters exemplify the 90s perfectly, and men who wish to go back in time opt for updated versions by brands like Emo and Lambretta.
---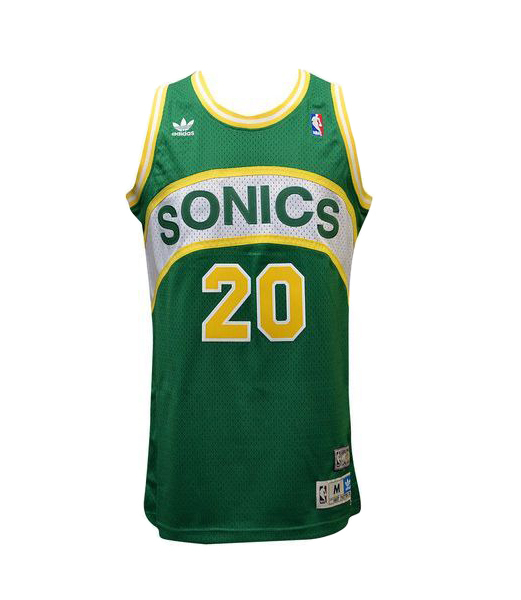 Consumers celebrate the sports stars of the 1990s with throwback jerseys. Throwback jerseys worn during this era mostly represent basketball, and back in the 90s, hip-hop artists embraced the trend of wearing jerseys, which caused a widespread trend amongst men who wore hip-hop apparel. Some of the popular teams consumers honour with throwback jerseys include American favourites like the Chicago Bulls and Orlando Magic. The sleeveless jerseys have the players' names and numbers on them and the teams' logos.
---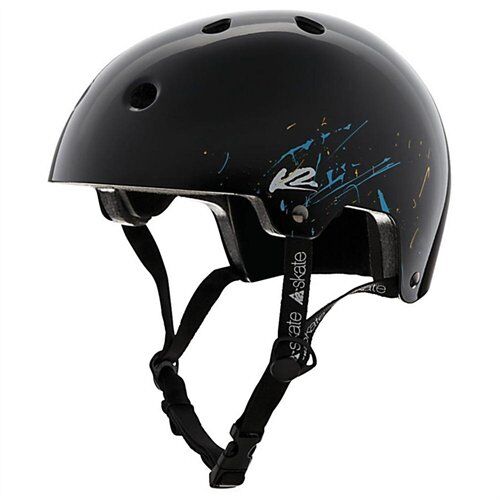 In the 90s, skaters, the slang term for skateboarders, embraced hip-hop streetwear. These styles included brands like Mossimo, Stussy, and No Fear when it came to fashion. Shoes for skaters included Vision, Puma, and Adidas. Skaters wore baggy sweatpants, camouflage pants, baseball caps, long belts, and bright colours. When all else failed, skaters grabbed plain white T-shirts and paired them with cargo pants and cool sneakers, like Nike shoes or high-top trainers. All skaters really needed were their skateboards to look the part.
---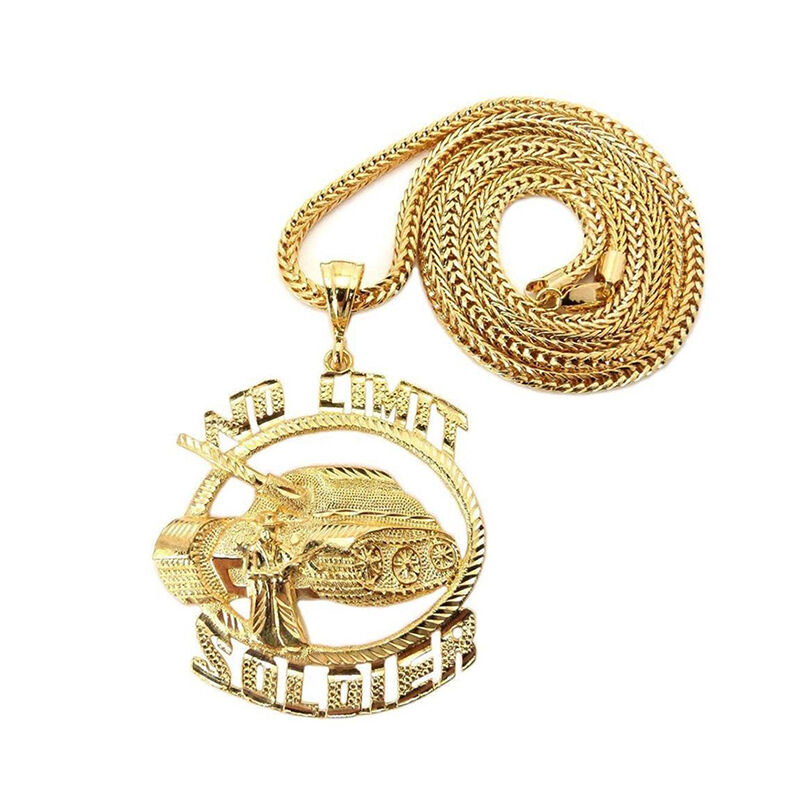 For rappers in the 1990s, hip-hop jewellery was bold and stood out. The gold chains of the era were typically rope style chains or link chains. Worn by rap stars and hip-hop fans, gold chains were 14k real gold or plated. Usually, consumers wore more than one chain at a time, and sometimes hung charms off the chains representing a favourite brand or band logo. Bands like Run DMC made gold chains a part of hip-hop culture, and the more chains a person wore, the higher their social status was. Today, fans who cannot afford the real thing opt for gold-plated designs instead.
---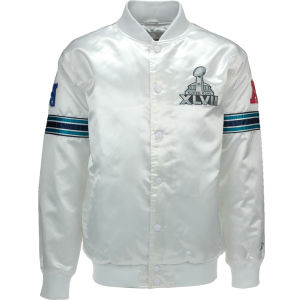 One of the most popular outerwear items in the 1990s was the starter jacket. These sports jackets featured team colours of consumers' favourite teams, along with the embroidered team logos. The pullover-style jackets came in many styles such as shiny satin or durable polyester, and some jackets had snap closures going up the front of the jackets. With side pockets and a lightweight design, starter jackets were a staple part of every hip-hop fan and rapper's wardrobe, especially the coveted Raiders jackets. Still prized today, vintage jackets are hard to come by.
---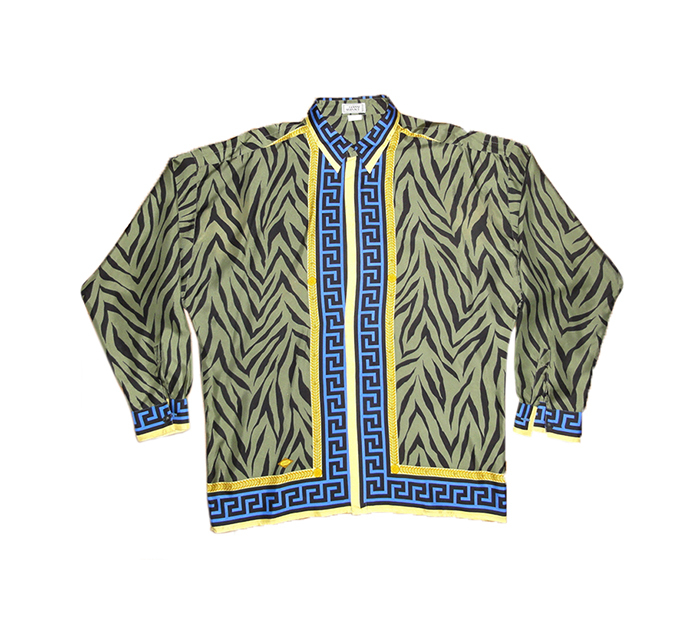 Colourful, bold, and stylish, rappers wore Versace silk shirts in the 90s with colourful trousers and cool shoes, along with the ubiquitous gold chains. Made with prints like leopard patterns, tribal designs, funky graphic prints, and paisley prints, the silk shirts became iconic and synonymous with luxury and style. Rappers wore the shirts frequently, and buyers see the shirts today on some current rap stars, reigniting this trend from the 1990s.
---
Buying Hip-Hop Apparel Inspired by the 1990s on eBay
Check out
eBay
to get your fix of 1990s hip-hop apparel. Go back in time with a "
Naughty by Nature T-shirt
", or score an awesome "
vintage starter jacket
" to add to your retro clothing collection. Purchase items from authorised merchants, and check to see if sellers are offering any other cool throwback items you may want for a bundled shipment and a lower price. The 90s were a great time for music, with stars creating fashion trends that stand the test of time. Mix some of these looks into your current wardrobe to update the vintage styles and bring back the fun trends of this era.