The move from resistive to capacitive touchscreens brought a fundamental change in how people interact with technology. Rather than relying on pressure, capacitive touchscreens interact with the body's own natural electrical properties, enabling a host of new functionality, such as multi-touch. However, despite the benefits of capacitive touchpads, they require direct skin contact, which can be an issue in colder weather. No one wants to freeze their hands just to ring someone. Luckily, some gloves and mittens enable the wearer to interact directly with a touchscreen while wearing them; here are the top eight mittens and gloves with touchpad capability.
| | |
| --- | --- |
| 1 | Agloves Touchscreen Gloves |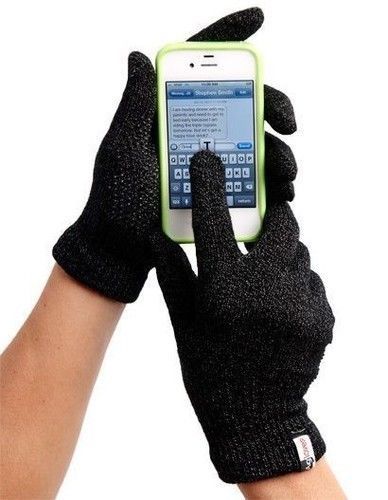 Agloves touchscreen gloves use a weave of silver nylon throughout the glove for whole-hand conductivity. Agloves introduced the concept of touchscreen gloves, and are one of the few companies to use a whole-glove approach on the grounds that it makes a better connection. They offer well-made knit gloves, good for temperatures down to about the freezing point, but those with larger hands should be aware that they tend to size a little on the small side.
---
| | |
| --- | --- |
| 2 | iGlove Touch Screen Gloves |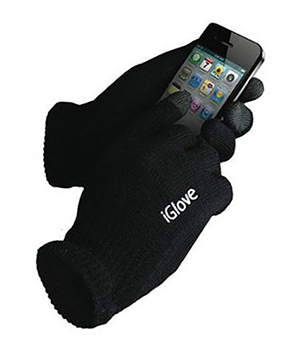 Where other companies settle for gloves that let the wearer use their mobile, iGlove goes a step further and adds gloves that can also connect to a mobile over Bluetooth. The iGlove Bluetooth not only includes five-finger touch technology, but also a microphone and speaker so wearers can just hold their hand to their head in the age-old gesture of ringing someone up, and actually answer a call that way.
---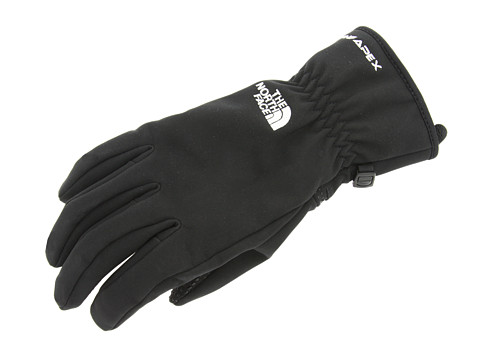 Produced by North Face, these gloves combine water and weather resistance with a conductive fingertip for use with electronic devices. The E-TIP TNF Apex glove is both weatherproof and breathable to provide maximum comfort under any conditions. It is an excellent choice for anyone who wants to be able to go skiing and take part in other winter activities but still use their mobile or other electronic devices.
---
| | |
| --- | --- |
| 4 | ISOTONER SmarTouch Gloves |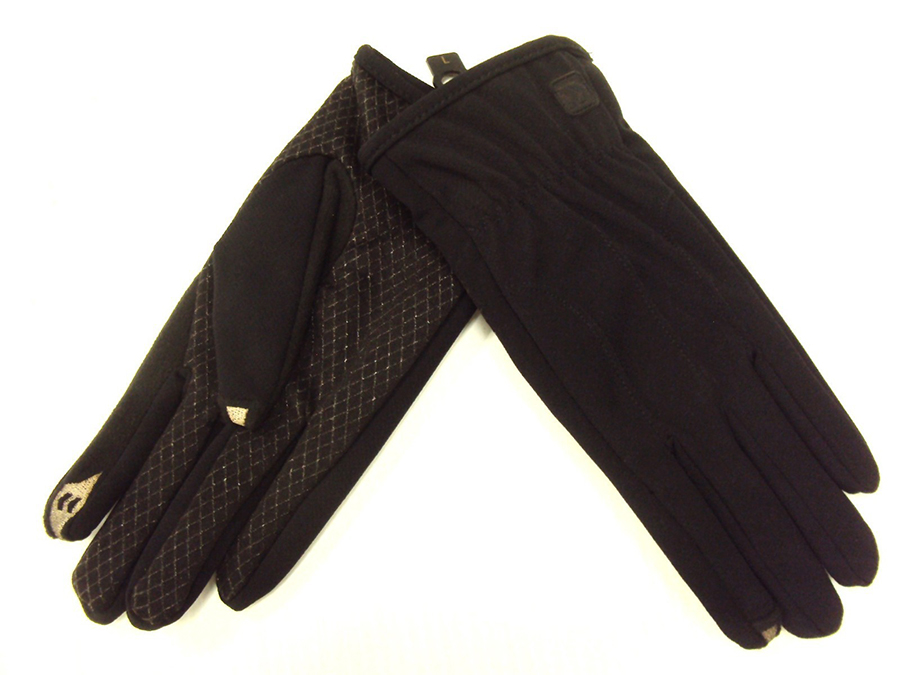 ISOTONER SmarTouch gloves combine ISOTONER's legendary style with comfort and practicality to produce gloves made for the Information Age. Lycra spandex shapes the gloves to match the wearer's hands for superb fit and flexibility, while the SmarTouch fabric provides the conductivity necessary for an accurate connection to any portable device screen. Conductive pads on all four fingers and the thumb make these gloves especially suited for multi-touch devices.
---
| | |
| --- | --- |
| 5 | Mujjo Touchscreen Gloves |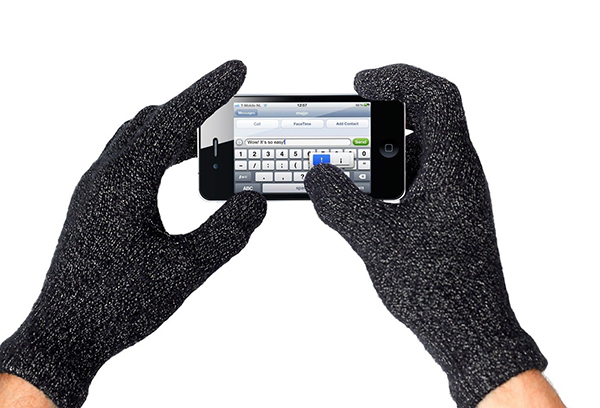 Mujjo touchscreen gloves are for those people who use their mobiles with more than just a fingertip. Silver nylon fibres run throughout the gloves ensuring devices can register a touch no matter which part of the hand wearers use. Warm and comfortable, these gloves offer excellent flexibility, but their knit construction makes them better suited for someone in the city than on the moors.
---
| | |
| --- | --- |
| 6 | Telefingers Touch Gloves |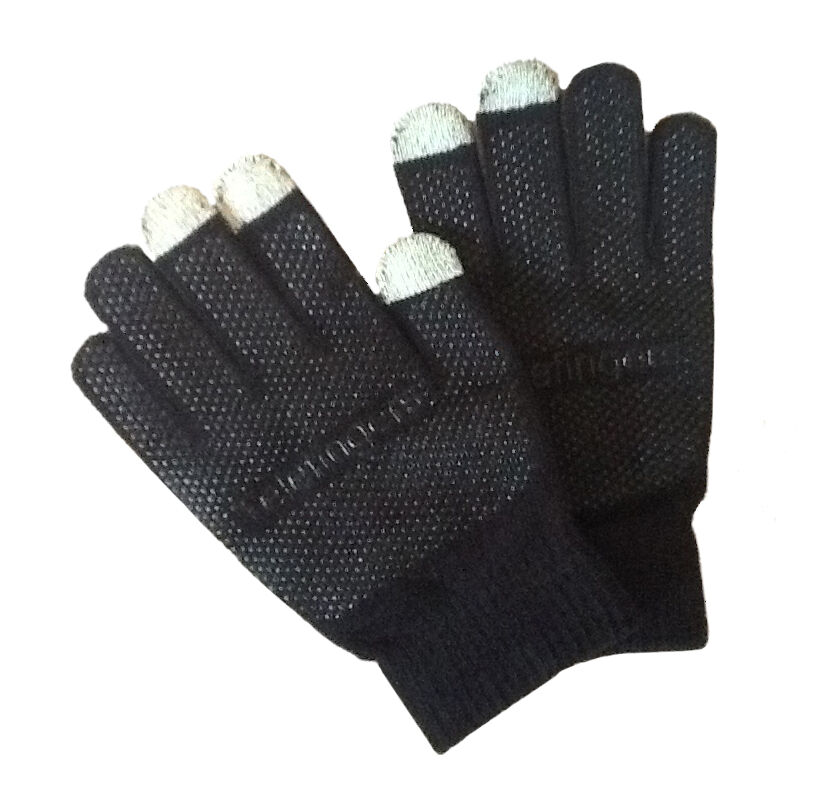 Telefingers touch gloves marry style to technology, keeping the wearer in touch in any weather. Designed so that no one would ever have to answer their mobile with their nose, these gloves use silicon beads to ensure a secure grip in all seasons. Comfortable and flexible, but never bulky, Telefingers offers more than just solid colours.
---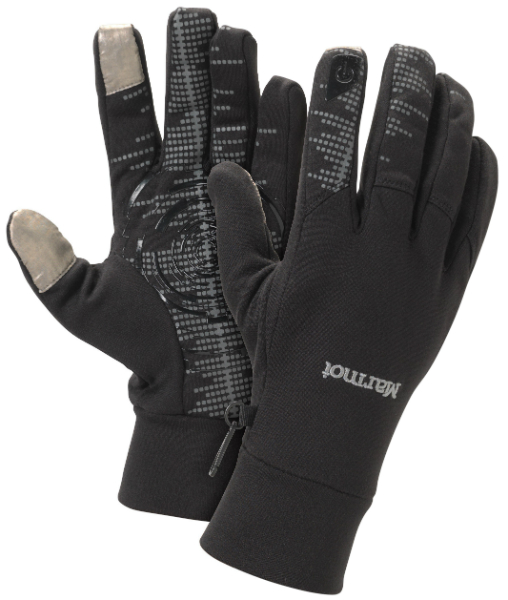 Knit gloves may have style, but the Marmot Connect Glove brings the additional warmth of fleece to mobile users. These warm gloves offer conductive pads on the forefinger and thumb, allowing wearers to use their GPS in any weather. Two points of contact are enough for most functions, and the added warmth ensures the wearer keeps their fingers out of their pockets.
---
| | |
| --- | --- |
| 8 | Echo Design Echo Touch Gloves |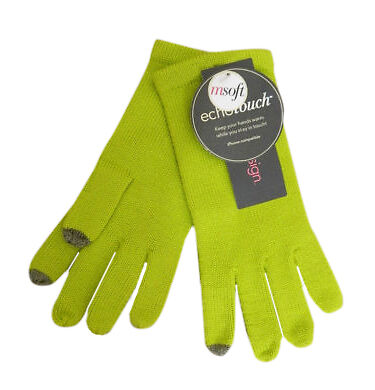 Echo Touch gloves match the softest fabric available to the needs of the active person, and offer a wide variety of styles. Fingertip inserts help keep the wearer in touch with the world through their mobile. Echo Design offers what may be the largest range of styles in mobile-compliant gloves with everything from patterned knits to mixed styles with leather palms.
---
How to Buy Mittens and Gloves With Touchpad Capabilities on eBay
eBay lets you buy the touchpad-compatible gloves and mittens you want without leaving your house. Your hands can stay warm while you find the gloves that best fit your needs and personal style through the site's extensive search functionality. Once you have found the gloves you want, have them shipped to your home so that the next time you brave the cold you do not have to choose between warm hands and being able to use your mobile. Just pull on a pair of mittens or gloves with touchpad capabilities and you can use your mobile with warm hands even in the coldest winter.