Buying a new TV is exciting. With a huge variety of
televisions
available, choosing the best one for a home and family is a serious undertaking. Not only are there hundreds of varieties of televisions from which to choose, most of them come with bells and whistles many purchasers never use. As the world's fourth-largest television producer, Panasonic offers a range of televisions to meet the needs of every user. Whether a purchaser seeks a new television or a secondhand model, reviewing the top Panasonic televisions available makes finding the best TV easier.
The Panasonic Viera plasma television has excellent picture quality with fine colour gradation, quick applications, and a dual-core processor. The electronic programme guide shows more channels and programmes than the previous model, and with the new dual-core processor, the apps open faster and are more responsive. The Panasonic TX P42GT50B supports Facebook, Twitter, and YouTube apps, as well as offering full browser capability.
---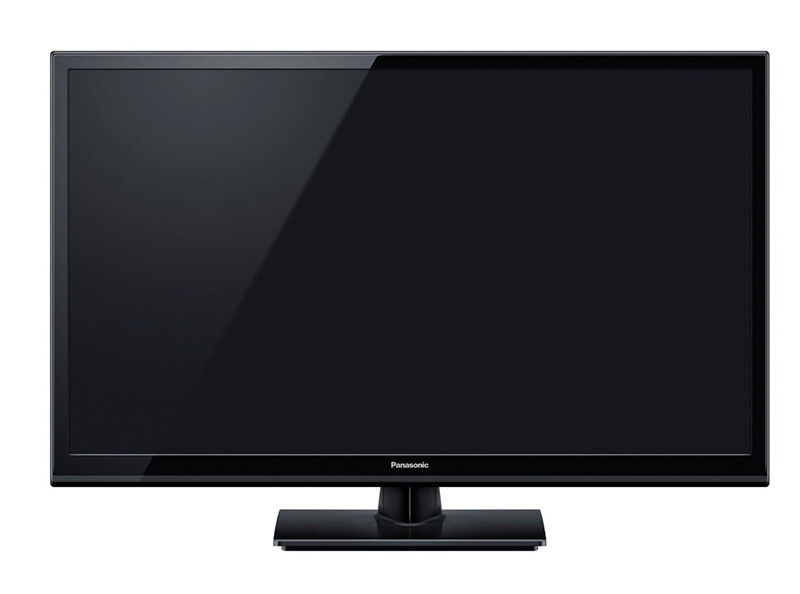 The Panasonic TX- L47E5B comes equipped with internally programmed Freeview HD to air HD TV programmes, so there is no need for separate receiver box to clutter a living area. The slim design of the Panasonic TX-L47E5B makes it a perfect wall-mounted television, and the excellent picture offers high-quality contrast and brightness provided by a full HD LED IPS panel. Furthermore, the TV boasts an A energy rating when set to the energy-saving mode.
---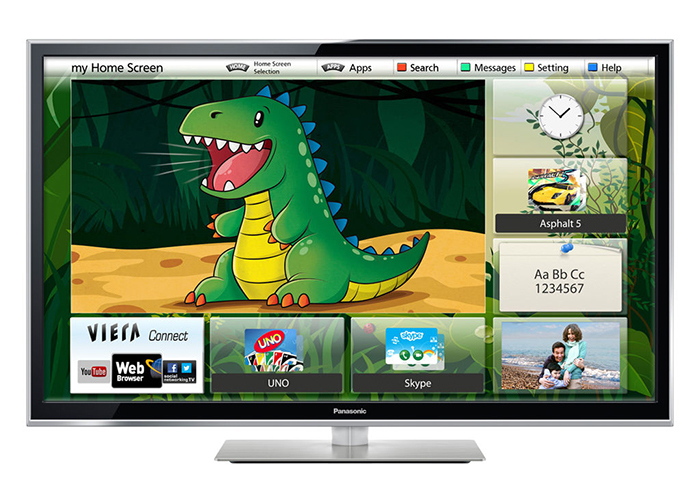 The Panasonic GT range of televisions provide excellent picture quality and application capability. The TX-P42GT60B features a customisable home screen menu as well as excellent sound quality. The 42-inch screen, trimmed with a stylish chrome finish, comes with a polished aluminium pedestal stand. The television comes complete with two pairs of 3D glasses and excellent 3D movie quality as well.
---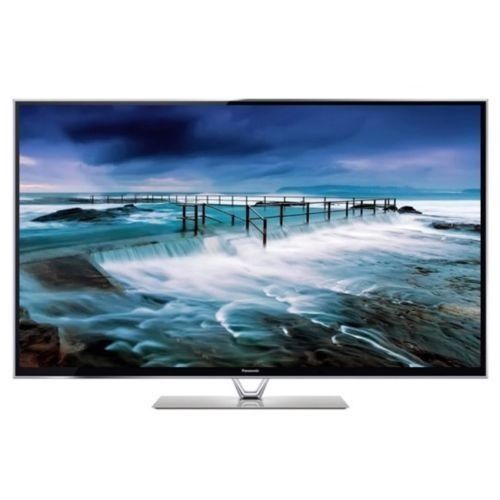 The Panasonic TX-P60ZT65 television produces the highest quality picture of any of the Panasonic televisions. Designed for a niche market of people who want the very best in picture quality, the 1080p HDTV employs a well-advanced smart TV system. The TV also comes equipped with apps for BBC iPlayer, Netflix, YouTube, Facebook, and Twitter.
---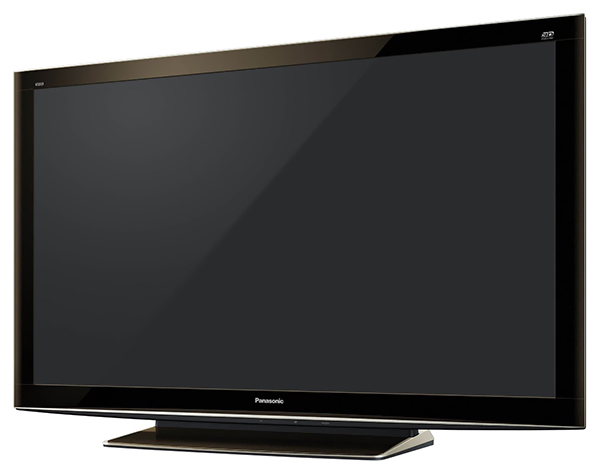 The Panasonic TX-P55VT65 continues to deliver high-quality vivid images with exceptionally bright imagery for a plasma television. The widened bezel provides excellent support, and the front-facing speakers give the television better sound quality. In addition, the television comes complete with three USB ports, three HDMI ports, and an SD card slot, and it is available in 42-inch and 50-inch screen sizes.
---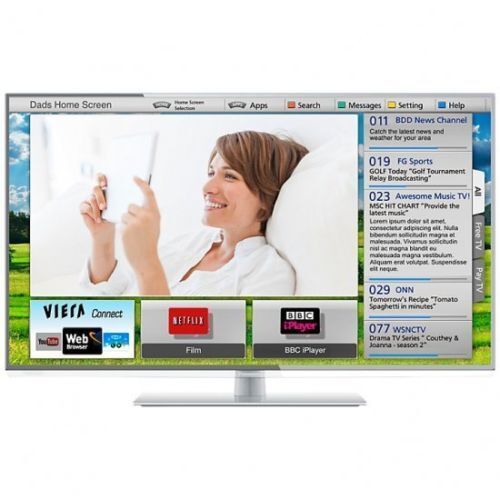 The Panasonic TX-L42E6B Full HD Smart Viera LED TV is extra-slim and features an energy rating of A . The TV offers excellent picture quality with a customisable home screen and comes in 32-inch, 39-inch, 42-inch, and 50-inch screen sizes. The older menu system is more dynamic, featuring separate backlight and contrast settings.
---
This Panasonic 3D Smart Plasma TV makes television watching a dream. With features like 50 HD television channels, rich colours, and superb black levels, the Panasonic TX-P42ST60 outperforms some of its more expensive competitors. The television comes with a well-tested Panasonic remote, and the TV itself has ebony black moulding around the edges. In addition, it offers three HDMI ports, two USB ports, an SD card slot, and an aerial input for a Freeview HD tuner..
---
This Viera plasma television is an excellent all-around device for everyday use. Featuring the excellent black tones and high colour quality consumers expect from Panasonic, the TX-P42ST50B offers attractive, slim styling and crystal edging. Wi-Fi comes built into the television, and it features an Ethernet port, two USB ports, and an SD card slot for connectivity.