Reel-to-reel tape recorders, precursors to digital audio recorders, are recording devices that utilise a length of magnetic tape wound around a plastic reel. While recording, the magnetic tape, which threads through a series of mechanical guides and recording heads, pulls slowly from the retaining reel and, once recorded, winds back up on a second, empty reel on the other side of the machine. Because
reel-to-reel tape recorders
were the most common recording format at the time, a large number of companies produced them. Shoppers can find many of these recorders, and sometimes even blank tape, available on eBay.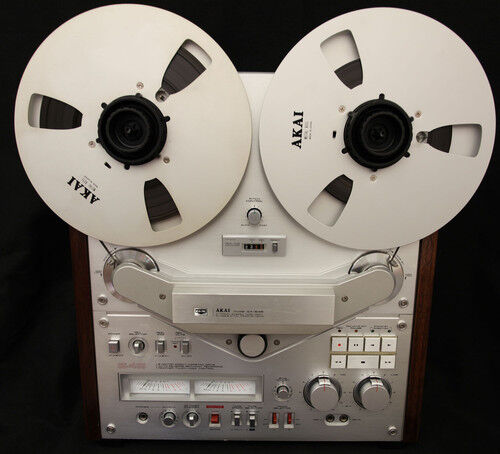 Collectors prize Akai reel-to-reel recorders because of the quality components used in their production. From the double track heads to the stereo outputs, Akai recorders produce excellent sound and high quality recordings. Akai produced a variety of different models for both home use and music studios alike. Although considered vintage, collectors can still find a number of Akai reel-to-reel recorders, along with a variety of accessories.
---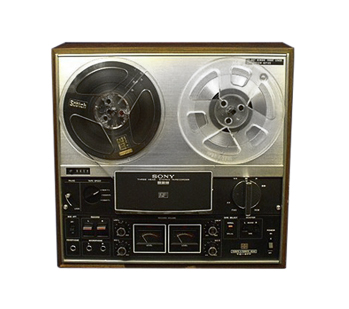 Sony, a pioneer in the world of electronics, audio, and video, also has the distinction of taking only a week to produce their first prototype tape recorder, the Soni-Tape. Since then, Sony has produced a number of different reel-to-reel tape recorders. From the G-type model, made available for government use and aptly named the Tapecorder, to the M-type reel-to-reel created for professional broadcasters, Sony produced tape recorders for practically all applications, from business to home use.
---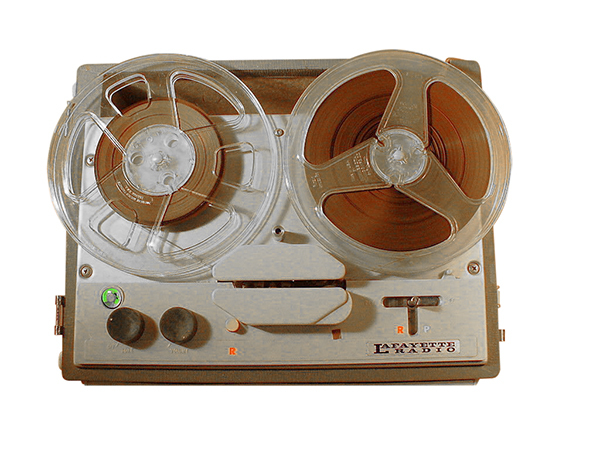 Lafayette reel-to-reel tape recorders, like the RK141 model, are a popular choice amongst vintage tape recorder aficionados. The RK141 featured a stereo playback preamplifier built into the unit, and a precision laminated playback head. One of the reasons Lafayette recorders were so popular was their ability to connect to virtually any stereo amplifier. Their reel-to-reel recorder, made primarily for home use, featured a furniture-grade walnut base and an optional portable carrying case.
---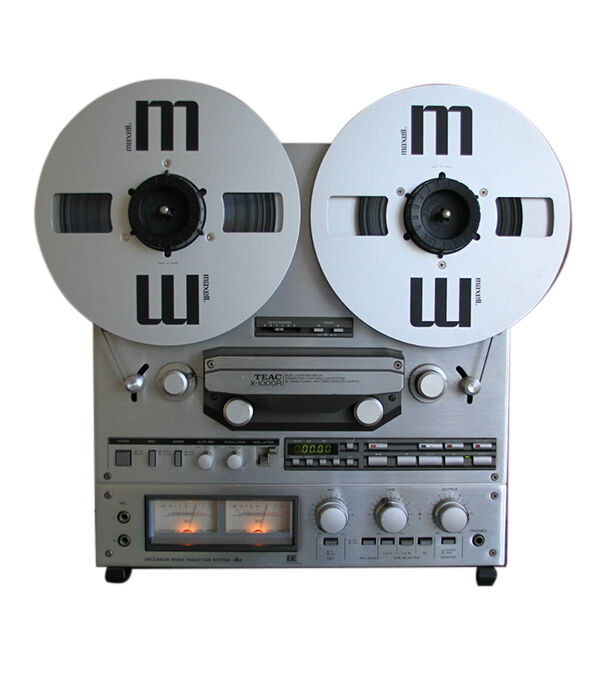 Japanese corporation Tokyo Electro Acoustic Company, commonly referred to as TEAC, entered the reel-to-reel tape recorder market with its 3-motor open-reel tape transport system. Not only did TEAC produce tape recorders for home use, but the company also created professional reel-to-reel equipment through a secondary division called Tascam. Collectors can still find a wide range of Teac reel-to-reel units, including the first multi-track recorder.
---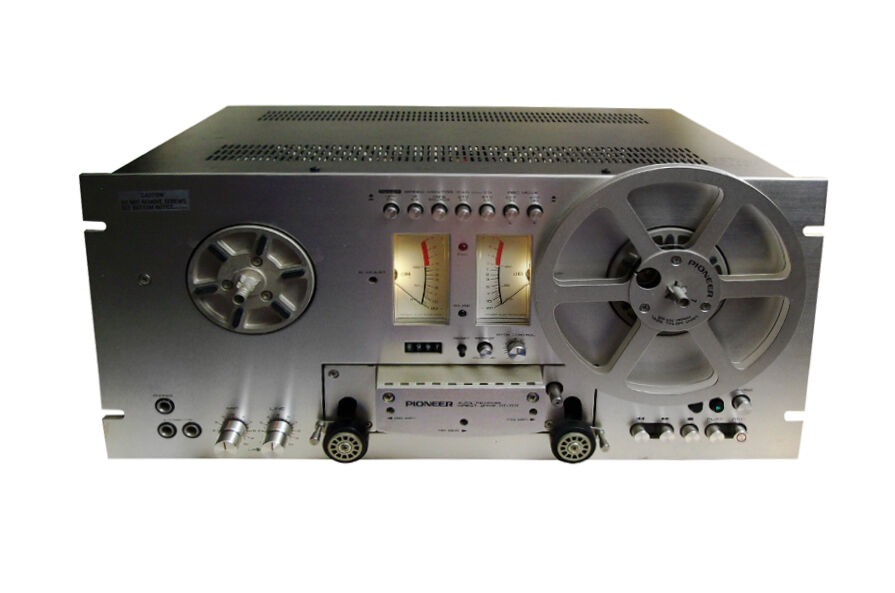 Consumers have long viewed Pioneer as one of the top companies in the audio and electronics market. Pioneer produced a number of reel-to-reel tape recorders, including the RT-1011L, a three head reel-to-reel deck. The belt-driven Pioneer tape recorder featured synchronous hysteresis motors and an open reel design that could accommodate both 25 and 17.5 cm reels, as well as allow for 2-channel recording and playback with two distinct speed settings.
---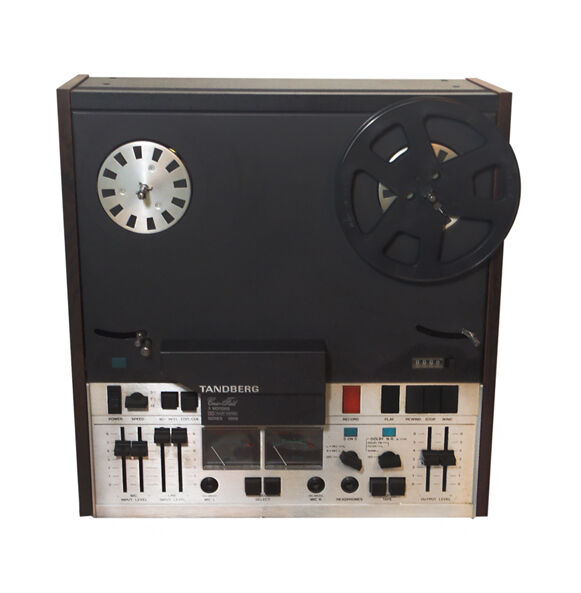 Tandberg produced reel-to-reel tape recorders that offered high-end audio quality within the average budget. For over two decades beginning in the 1950s, Tandberg produced various reel-to-reel models that all used the same basic design, although the company made many improvements to the units with subsequent models. Considered basic tape recorders, Tandberg reel-to-reel units generally featured plastic knobs, buttons, and head covers, and used 17.5-cm reels at three separate speeds.
---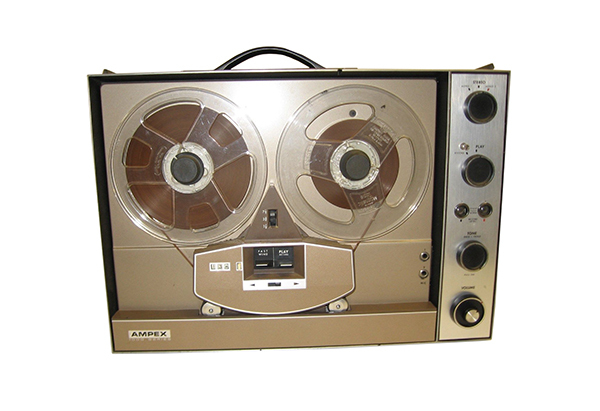 Collectors consider Ampex reel-to-reel recorders among the best equipment designed for professional use. Recorders like the Series 351 magnetic tape machine, which features an etched board construction and dual capstan drive motors, contains both a recording and reproduction amplifier as well as an internal power supply and optional CCIR equalisation. Unlike many reel-to-reel recorders, the Ampex models generally include metres and a telephone jack for audio monitoring.
---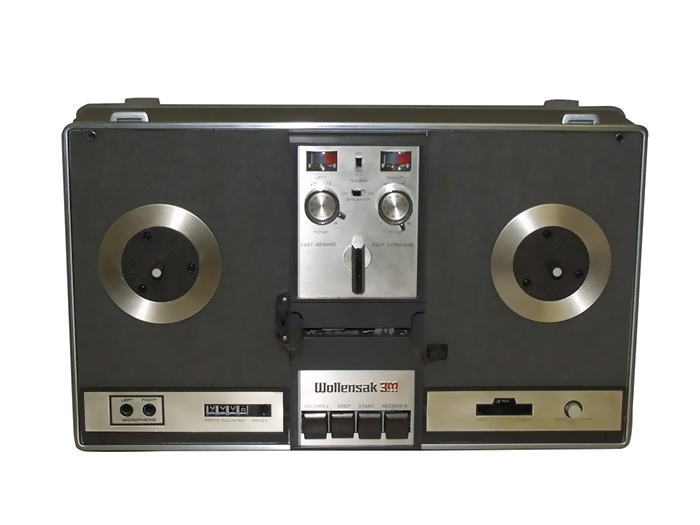 Wollensak, a pioneer in the reel-to-reel tape recording market, produced a number of popular models, including the T-1500 half-track recorder and the deluxe T-1600 and T-1616 models. One of Wollensak's most popular models, the T-1980, dubbed the Sound Room, broke the mould by including both mechanical and electronic recording functions and utilising metres instead of the typical neon indicator lights used up until that point. Wollensak's 8-track reel-to-reel recorders with Dolby audio are another popular choice amongst collectors.
---
How to Buy a Reel-to-Reel Recorder on eBay
Collectors of vintage audio equipment and
reel-to-reel
recorders can find a variety of choices on eBay, where purchasing recorders and accessories is as simple as searching and clicking. To find a reel-to-reel tape recorder, the consumer needs only type in the name, model, or a general term in the site's Search box and choose the appropriate items or categories. Collectors interested in reel-to-reel equipment can also stock up on blank magnetic tape, spare reels, and rolls of splicing tape while shopping, as well as cleaning kits designed to keep the magnetic heads and rollers free of dust and other debris.