Shortwave radio
, a type of communication that uses medium and high frequency radio waves, is a hobby that requires relatively little equipment. Hobbyists use a base station, or radio receiver, to transmit voice and music audio over long distances by skipping the radio waves against the ionosphere, which bounces the waves back to earth. In addition, some official organisations use it to communicate with airplanes and ships at sea, as well as for emergency broadcasts. Consumers can find and purchase top ham radio receivers locally at hobby shops or online at eBay, along with a number of accessories.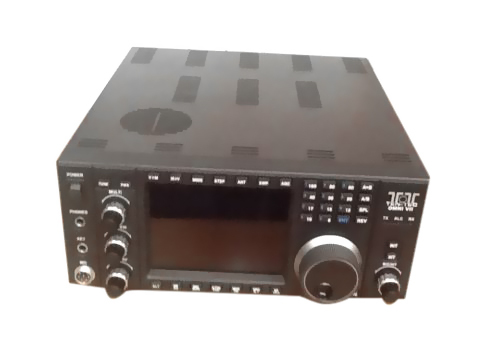 The Ten-Tec Omni VII is an Internet-ready ham radio receiver. Unlike other ham receivers that require a PC connection to operate, the Omni VII contains an Ethernet port for connecting directly to a modem or router. The device allows users to both receive and transmit radio signals, as well as customise the interface through a firmware update. The Omni VII also features a full-colour LCD display and DSP noise reduction.
---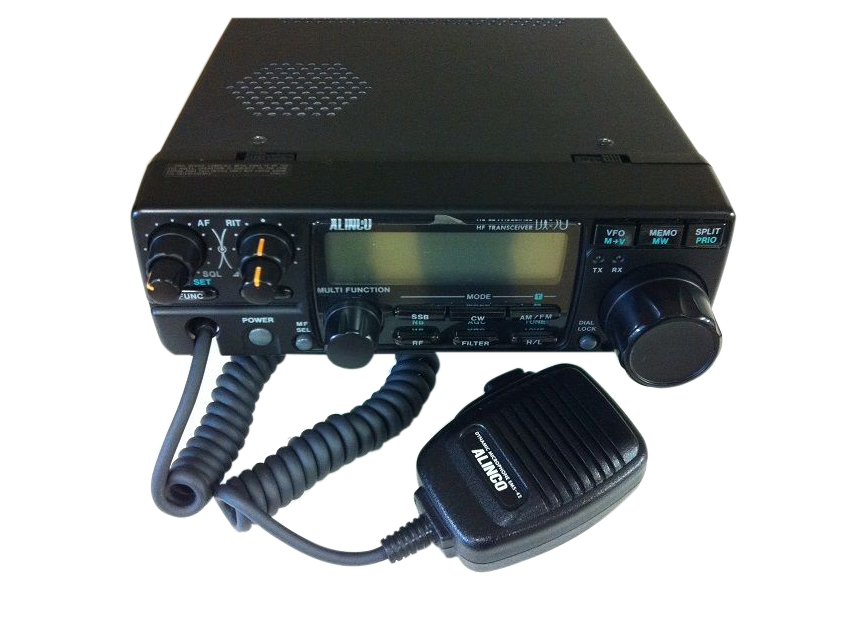 Alinco's DX-70TH features a compact design suitable for both home and automotive uses. This receiver has a detachable faceplate and contains an automatic antenna tuner interface. The DX-70TH receives signals on a wide range of bands. Some of the features of the DX-70TH include a noise blanker and speech processor, as well as dial locks and RF gain control functions.
---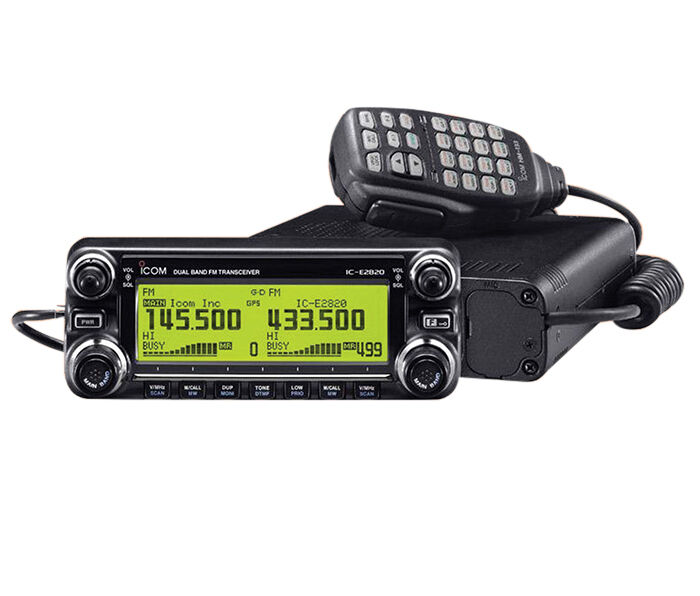 Between its simultaneous receive capability and the 522-channel memory storage function, the Icom IC-E2820 gets the job done. It features a 93 x 28 mm full dot matrix display of menus and button function readouts, as well as provides a well-organised, and simple, graphical user interface.
---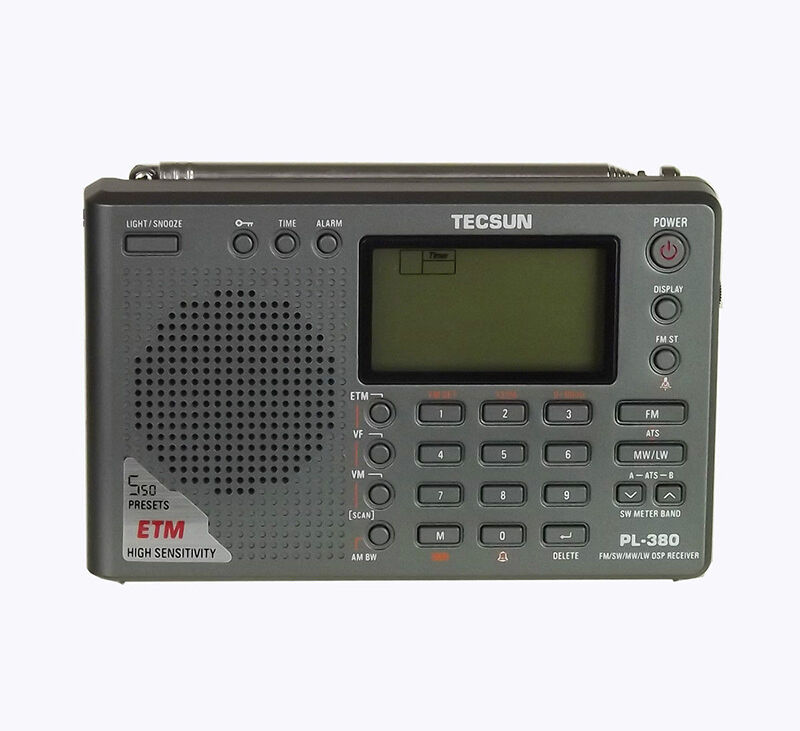 The Tecsun PL-380 is a multi-band portable ham radio receiver with digital signal processing (DSP). Features of this model include 550 separate memory presets, an alarm clock with both 12 and 24-hour settings, and signal strength indicators. Owners can charge the device via a USB connection, and a temperature readout keeps track of the ambient temperature.
---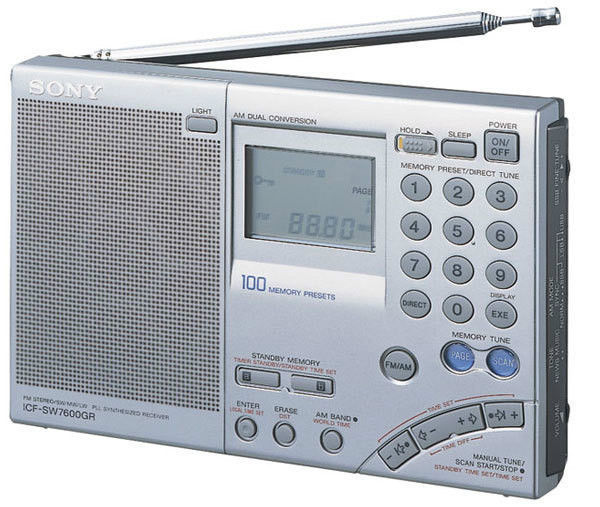 The Sony CF-SW7600GR,, a portable shortwave ham radio receiver, offers dual conversion and frequency synthesised coverage. Both channel scanning and direct access tuning are available on this receiver, as well as a 100-channel non-volatile memory bank that remains constant throughout battery changes. The ICF-SW7600GR also features a dual timer that can be set to both turn on and off at specific times, and can record the audio being received.
---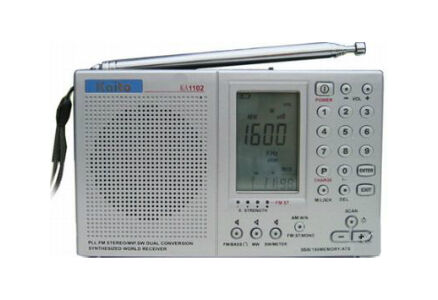 The Kaito KA1102 has a variety of features, including a circuit that allows for signal sensitivity while removing noise. Because of the KA1102's dual conversion technology, it has the ability to pick up most bands in the shortwave spectrum. With electronic volume controls, clock and sleep timers functions, signal strength indicators, and both radio and a beeping alarm mode, the KA1102 is a great choice for ham radio receivers.
---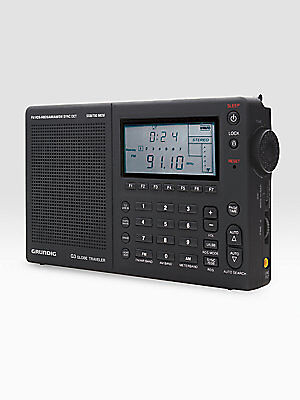 The Grundig G3 Globe Traveler shortwave ham radio receiver is a portable radio. Not only does the Grundig G3 receive shortwave frequency transmissions, but it also has the added ability to receive AM, FM, longwave, and the VHF aircraft band as well. The G3 can also store 700 channels in memory and automatically scan them.
---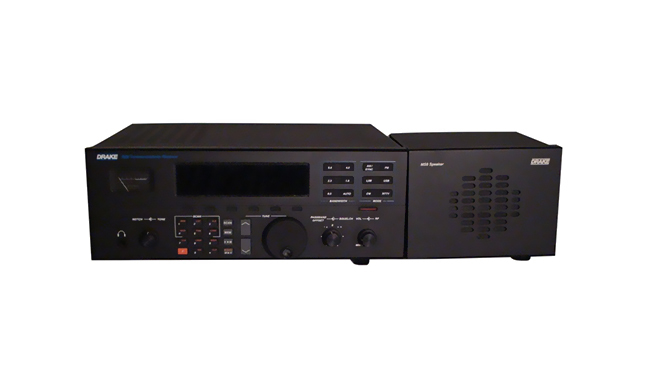 Drake's R8B ham radio receiver is a microprocessor controlled world band receiver that provides users with high dynamic range and good sensitivity. The R8B includes an easy to read front panel display and 1,000 memory presets. It even provides an RS-232 connection for customised reporting.
---
Types of Shortwave Ham Radio Receivers
While shortwave ham radio receivers generally all operate on the same basic principles, the ability to receive radio waves that other transmitters have bounced around the Earth, there are a few different types of signals that they can receive. The most common are AM and FM, the same basic type of frequency used in most home and automobile stereos. Some models can also receive DRM and NBFM, specific types of shortwave signals.
How to Buy Shortwave Ham Radio Receivers on eBay
When buying a shortwave ham radio receiver, consumers must generally decide first what type of signals, or bands, they want to receive. Once shoppers make that decision, however, they can simply use the eBay search option, available from any page on the website, to find the appropriate receiver model. With only a few simple clicks, ham radio enthusiasts can have a receiver posted directly to their home or business and be listening in to the world in no time at all. Enthusiasts can also find a number of accessories as well, including antennas to boost the receiver's signal range.