Smart televisions, with their elaborate suites of multimedia features and online connectivity, are some of the hottest electronics on the market in 2013. For anyone new to the concept of a
smart television
, it may require some research to learn about some of the better smart television options that are available. Ranging from basic, affordable televisions to flagship models with all the bells and whistles, smart televisions offer feature sets that come with a slight learning curve. Consumers can definitely benefit from learning more about these TVs and their retail options, such as
eBay
and traditional brick-and-mortar electronics stores.
The Panasonic TX-P50VT65 features an intuitive and simple Smart TV interface known as Panasonic's My Home screen. This user friendliness also extends to the unit's setup, making it a very simple television for users to get up and running. Additional positives include high-quality sound, a 55-inch screen with an aspect ratio of 16:9, and three HDMI ports for linking the smart television with digital media players.
---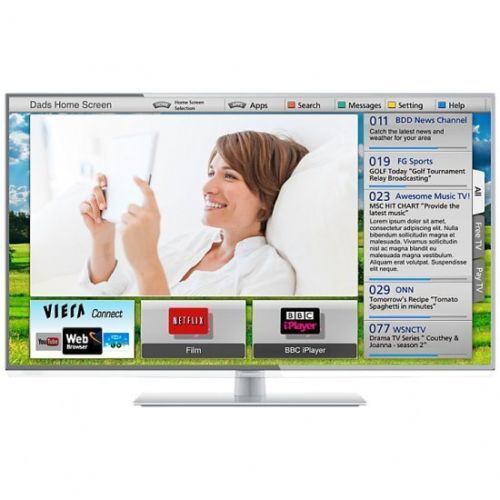 The Panasonic TX-L42E6B also comes with Panasonic's My Home screen for setting up favourite apps and multimedia features, but the TV offers a more accessible price point and a more compact design for space-conscious consumers. The screen measures 44 inches on this Panasonic smart television and offers edge LED lighting. A 1,000 Hz engine ensures motion clarity is precise on this television.
---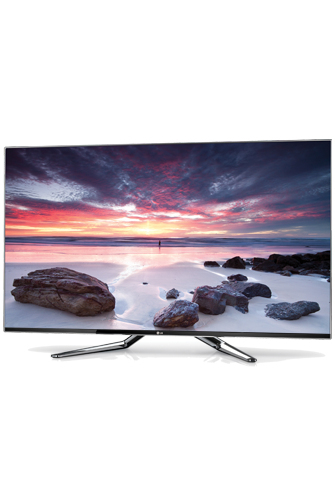 The LG 47LM960V features direct LED lighting and an attractive design, two of the top priorities for many smart television consumers. The virtually borderless screen measures 47 inches and delivers full HD at 1080p. This 3D-capable LG television also comes with seven pairs of 3D glasses as well as support for a range of multimedia formats, from USB to a ported computer.
---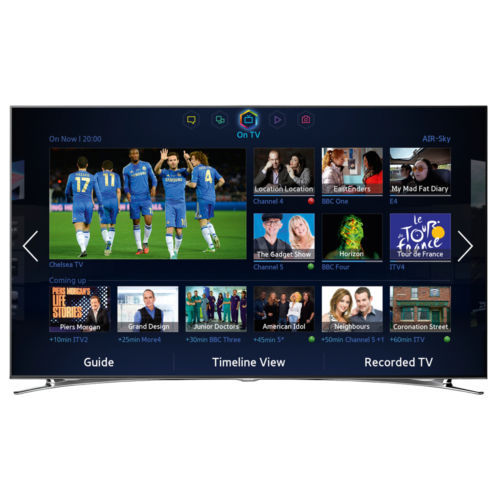 With a bezel that measures less than half a centimetre, the Samsung UE55F8000 comes as close to delivering an immersive experience as any television on the market. A unique, curvilinear stand gives this Samsung smart television a standout aesthetic, as well. Samsung's smart interface, known as On TV, displays a live television feed beside images of six other current programmes and "coming soon" programmes for easy navigation. It also delivers intuitive access to Samsung's online features.
---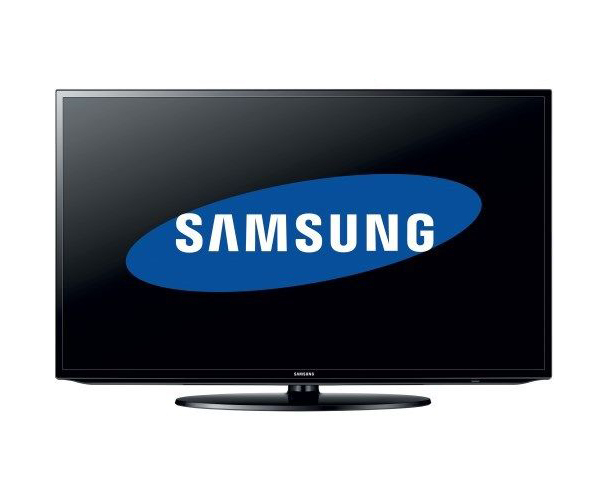 The Samsung UE32EH5000 offers an affordable entry point for cost-conscious consumers in the smart television market. An integrated USB port lets users leverage this television as a display for favourite photos and music files, and a wide array of picture controls allow owners to perfect the television's display for any environment. A Freeview HD tuner is included in this Samsung smart television as well as Samsung's Wide Colour Enhancer Plus feature, which delivers a rich and varied colour spectrum to images displayed on the television.
---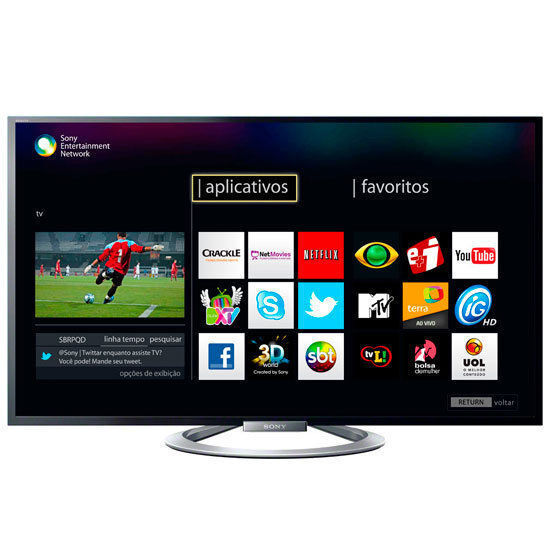 A more accessible version of Sony's flagship 905 series, the Sony KDL-47W805 comes with 3D playback, the same 'Sense of Quartz' design released initially on the flagship 55W905 television, Sony's SEN online platform, and an X-Reality Pro video processing engine. A slender, minimalist design also makes this Sony smart television an easy aesthetic addition to almost any room.
---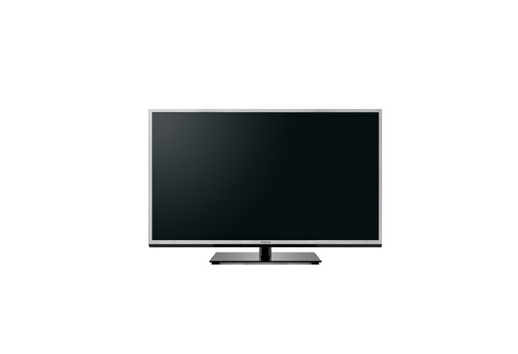 With a thin bezel and rear, the Toshiba 46TL963 ticks all the boxes for the design-conscious smart television buyer. It offers a wide range of multimedia playback, including playback from USB flash drives and DLNA PCs. A 200 Hz picture engine drives a clear and precise picture, and the smart TV online system and 3D playback complete the list of must-haves for today's smart television owner.
---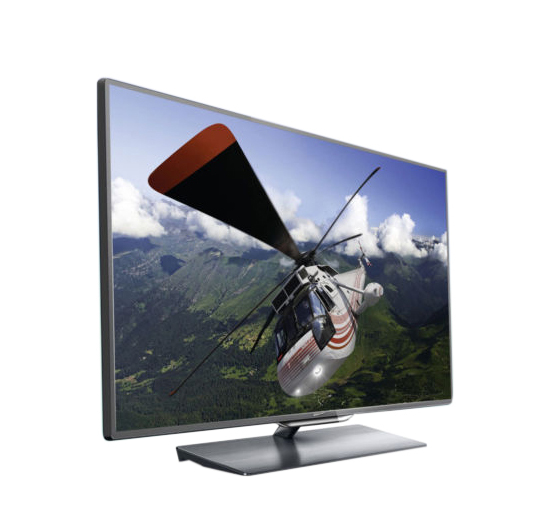 A two-sided remote gives owners of the Philips 46PFL7007 television control along with a QWERTY keyboard they can use for anything from updating social media to Web browsing. Five HDMI ports give users unprecedented access to external devices. Users get a lot of value out of this smart television with Philips' Ambilight technology, which casts coloured lights on surrounding walls to match the images on the screen to create an immersive experience.
---
How to Buy Smart Televisions on eBay
Finding and purchasing a smart television on
eBay
is a simple process, thanks to the site's range of user friendly features. To begin, consumers can utilise the search bar found on any page on eBay to run a keyword search for a TV. Using a general term, such as '
smart tv
', provides a broad view of the market. They can also search by specific brand and model. Reviewing items is straightforward and only requires clicking on product titles to visit product detail pages. In very little time, consumers can use eBay to find a smart television that meets their needs and gives them the online access and multimedia features they crave.