Consumers use
microphones
for a variety of purposes. Musicians use them for recording vocals and instruments. At home, buyers use microphones for voice-overs when narrating slide show s or videos on their computers, or use USB microphones for video chatting as well as editing music. Microphones offer a variety of features, such as USB capability, depending on what users need microphones for. A high-quality microphone packed with features may not be inexpensive, but lasts for the long haul and produces clear audio. Consumers should weigh several factors before purchasing microphones for home or studio use.
| | |
| --- | --- |
| 1 | Consider the Microphone Purpose |
Purchasing the right microphone largely depends on what the consumer is using it for. A studio musician who needs to purchase an audio microphone for vocals recorded in the studio should consider a microphone specific to that purpose. Microphones for instrumental use vary, such as one used solely for vocal recording, such as a condenser microphone, which works best for singing. Microphones for videos and voice-overs are more portable than singing microphones, and usually connect to Mac or PC USB ports.
---
There are a couple of different locations users place microphones. The first location is a professional sound studio. In this case, many buyers need a more elaborate set-up. For home use, a USB microphone or wireless microphone is a more convenient option. Consumers should also factor in how large the space is and what the surrounding noise is like. Some microphones offer noise-cancelling features, and dynamic microphones do not need a preamp to create a roomful of sound.
---
| | |
| --- | --- |
| 3 | Pick a Microphone Transducer Type |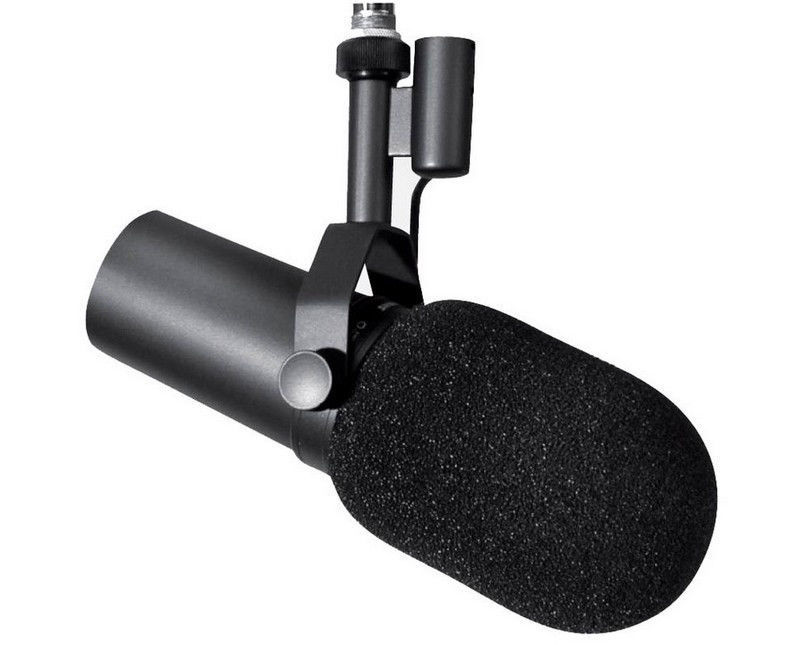 There are two types of microphone transducers. Transducers conduct and transmit the sound in a specific way for a variety of effects. Microphones with dynamic transducers offer a rich sound, but do not need a power source to work; they simply connect to a PA system. They are often cheaper than condenser microphones, and perfect for live instrument amplification. However, condenser microphones do need a power source, but work well for vocal studio recording better than dynamic microphones, due to better sound quality.
---
| | |
| --- | --- |
| 4 | Choose a Microphone Direction |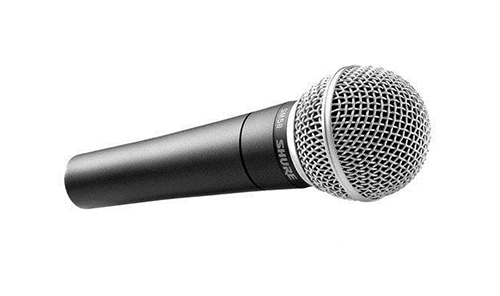 Each type of microphone has a pickup pattern, or specific direction. These include cardioid microphones, also called directional microphones, and omnidirectional as well as unidirectional microphones. Cardioid microphones are highly sound sensitive, which works well for close-range singing, talking, or nearby sound. Omnidirectional microphones work better when sounds are coming from all around, and unidirectional microphones only pick up audio from one side of the microphone, which works well for situations where audio sources are unmoving.
---
| | |
| --- | --- |
| 5 | Pick a Microphone Brand |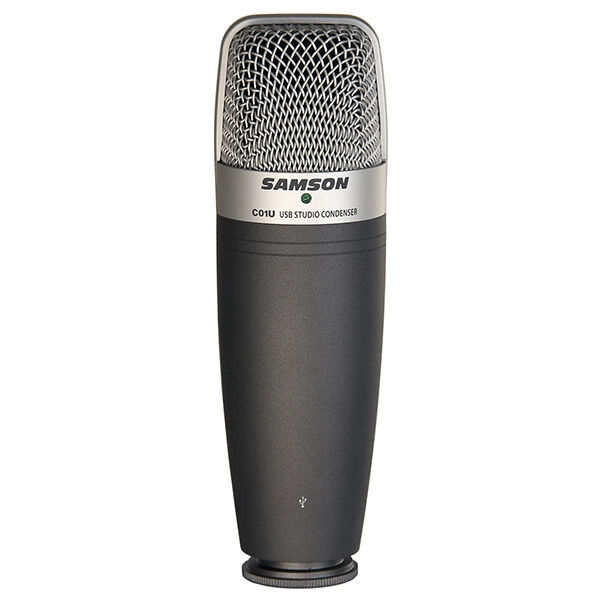 Microphone brands run the gamut from inexpensive to costly, depending on the sound quality and the purpose of the microphone. Some well-known microphone brands for studio use include Samson, Sennheiser, and Shure. For home use, USB microphones are the perfect choice. Quality brands include Blue, Logitech, and Sony. Philips makes microphones for dictation and conference purposes that offer a high level of sound quality.
---
| | |
| --- | --- |
| 6 | Consider the Microphone Budget |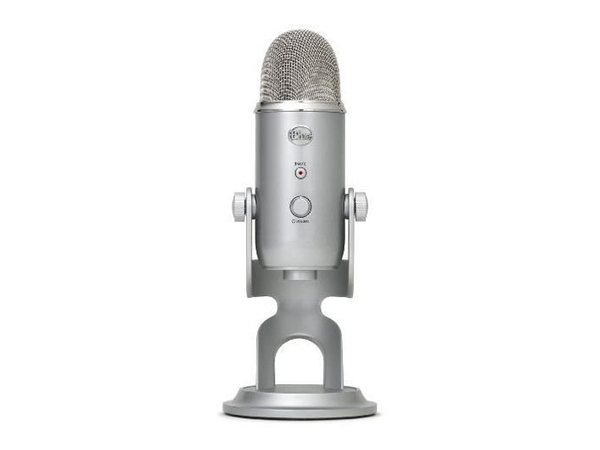 Consumers should set a budget before purchasing microphones to make shopping less stressful. In most cases, a premium microphone costs more than a brand which offers lower quality. For singing purposes, a condenser microphone works best, but costs a bit more than a dynamic microphone. USB microphones vary in price, depending on the brand and sound quality desired. For high-end, premium microphones that last, consumers should prepare to pay the price, which may be higher than anticipated, but proofs worth it in the end.
---
| | |
| --- | --- |
| 7 | Decide on a Wired or Wireless Microphone |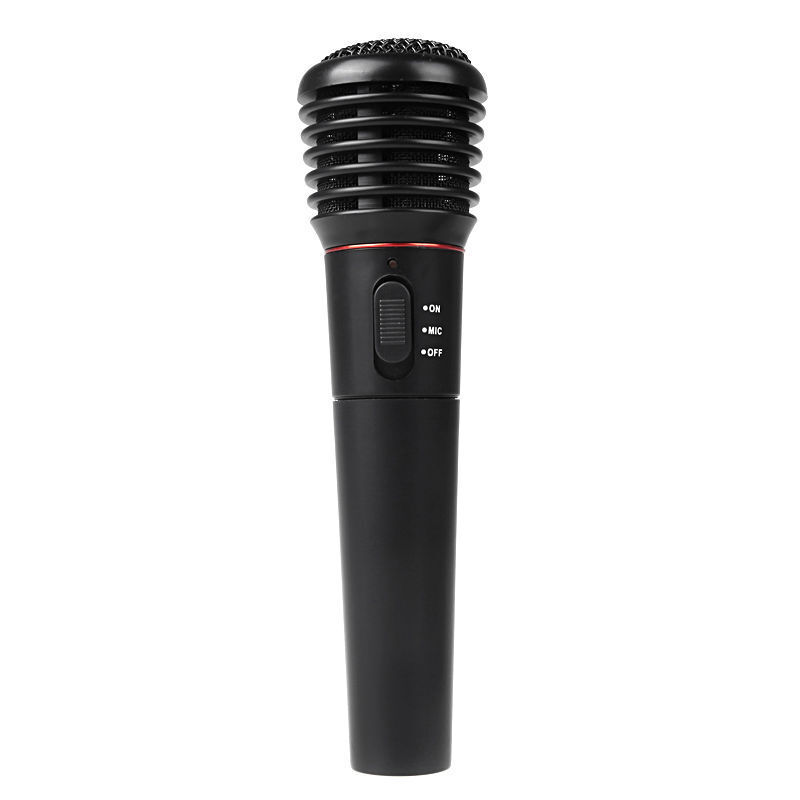 Wireless microphones work with a transmitter, while wired microphones need to connect to a PA to work. Consumers should consider how they use microphones. If buyers need more portable microphones without cables attached, wireless microphones fit the bill. Bluetooth microphones are an option for users who want to go wireless. Wired microphones costs less in most cases, but generally both offer the same type of sound quality.
---
| | |
| --- | --- |
| 8 | Choose High-Quality Features |
Consumers choose the right microphones based on which features they offer. Some microphones offer compatibility with computer software, such as ProTools, and some are more portable for travel use, such as clip-on microphones which work with laptop computers. Other features to consider include microphone materials, such as metal for sturdiness, and the various settings included, such as adjustable pickup pattern or analogue to digital conversion. Some microphones include a preamplifier, and some do not, which is another feature to consider.
---
How to Buy Microphones on eBay
Once you have done the research and decided on a microphone, or you want to browse the options, head to eBay for the best prices on a wide range of USB, wired, and wireless microphones. Use the term "microphone" in the search box and then filter by type, such as condenser or dynamic. Enter your price range to stay in your budget, and talk to the seller if you have questions about the microphone before purchasing it. Amplify your voice in a large room or when sitting at your computer desk with the perfect microphone. Though different types of microphones function for different purposes, there are many brands, styles, colours, shapes, and sizes to choose from, and each specific to every person's needs.