One way to decorate a home is by bringing the natural beauty of
waterfalls
to a home. There are all kinds of ways to do this. Shoppers can look for miniaturised waterfalls or large ones that are the centre point of the yard. When it comes to choosing a waterfall there are many features and types of waterfall systems to consider. With the addition of a few items the waterfall can switch from being a normal water feature to becoming a useful filtration system or a colourful lighting display. Since there are so many options available, learn about some of the top waterfall features to get a better idea of what to shop for.
| | |
| --- | --- |
| 1 | Rainwater Harvesting System |
---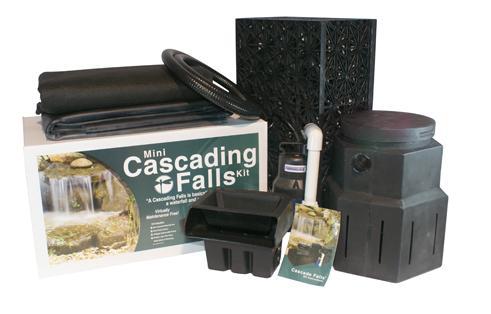 Pondless waterfalls are a great addition to any garden, especially for those who do not have a lot of space in their backyard. They are basically any waterfall that does not require a pond or body of water to draw from. They continually re-circulate the same water. In most cases they are a stand or some sort of contained structure that holds the water in the base and recirculates it through the system. However, there are water features that look like ponds or rivers, but the water is just being recirculated through the waterfall, which also serves as a filter.
---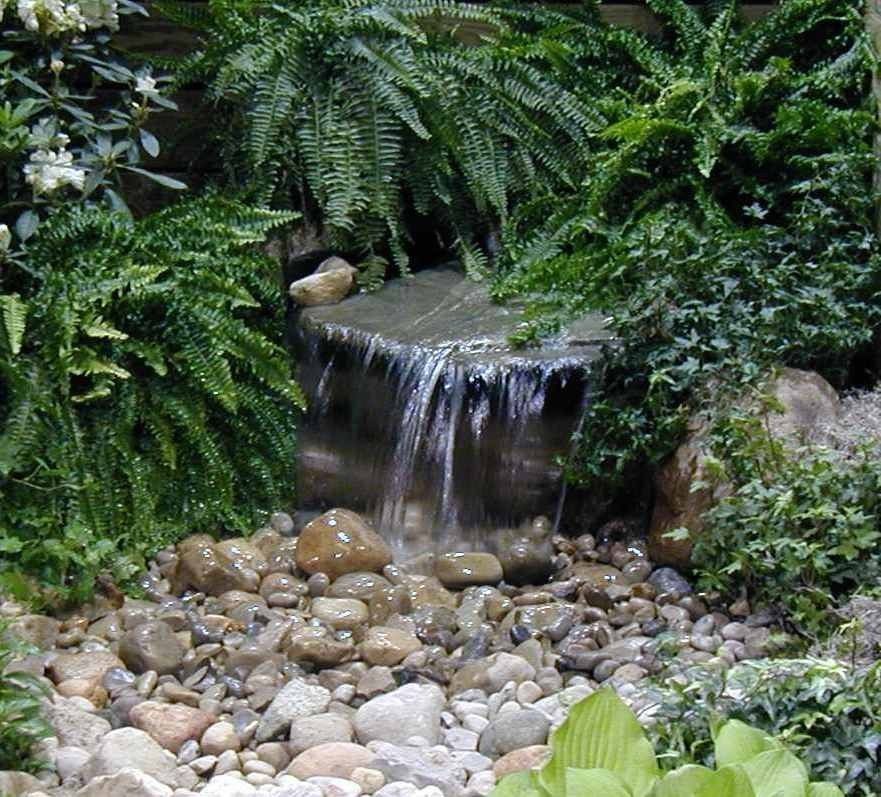 Vanishing waterfalls are great for those who want to conserve energy. They can simply be turned on and off when needed or set up to be on at certain times only. Not only is this energy efficient, but the the system also stores the water underground or in a storage unit when the water pump is off. This means that the water does not evaporate while everything sits.
---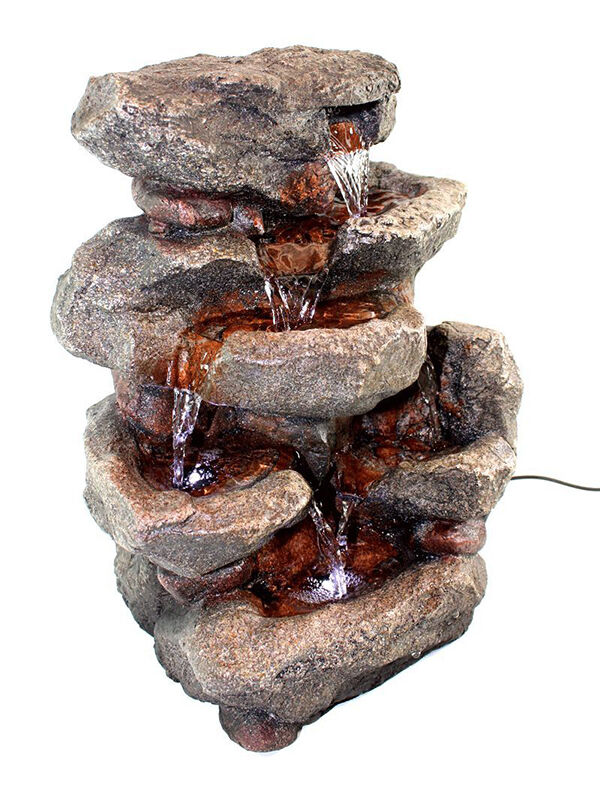 A waterfall is any structure with water that drops over obstacles, whereas a fountain actually shoots the water into the air. People can easily add a fountain to their waterfall setup and many of them also filter the water as they suck it up to shoot it out. Fountains also help circulate the water if the waterfall is not sufficient. This is important for people who have fish in the water feature.
---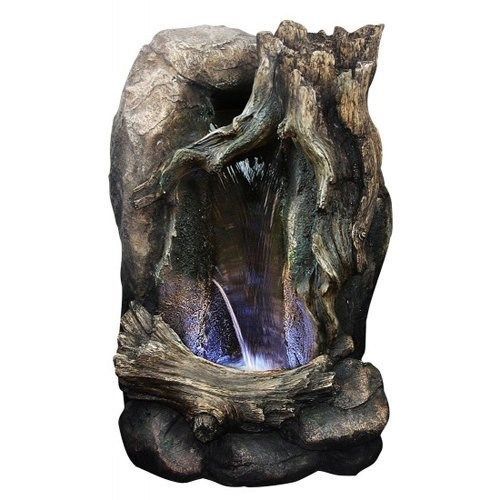 Water features are beautiful decorations to add to a backyard, but they are hard to see at night. Installing LED lighting into the system not only keeps the setup visible throughout the night, but it also accents the water nicely and makes it that much more beautiful. Make the the LED lighting is specifically for water features if it is in an area that could get wet. Some lights actually go in the water, while others just sit next to it.
---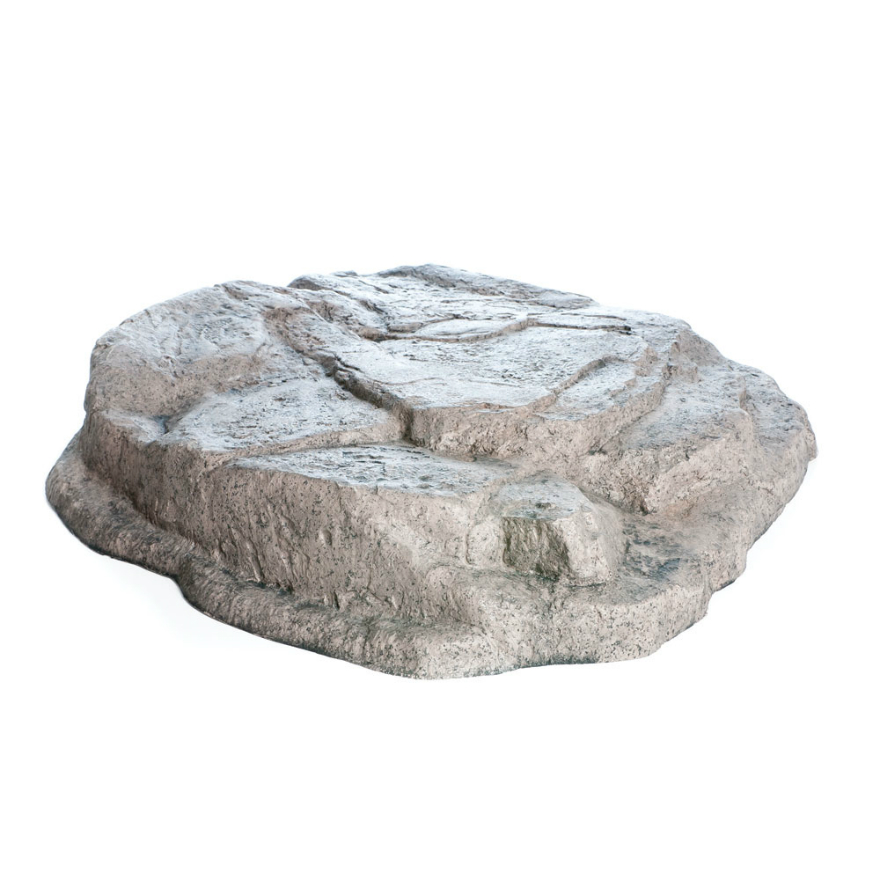 Rather than having a waterfall cascade over a series of plastic steps, people can spice up the water feature by adding natural barriers. Anything that the water has to flow around adds dimension and changes the whole look of the setup. Popular natural barriers to consider include rocks and live plants. Just be careful to avoid anything that grows excessive roots.
---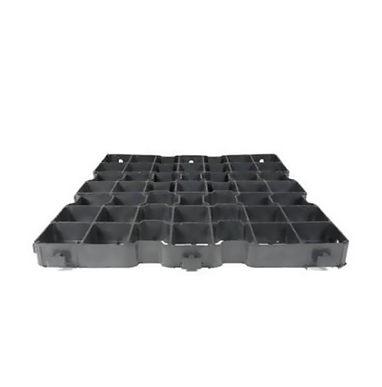 ---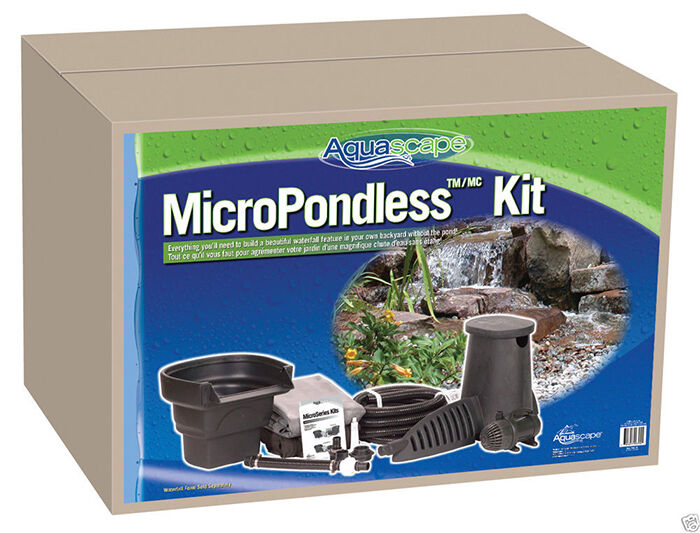 Sometimes the outdoor living experience is not complete without the addition of some music. Outdoor sound systems can help with this. They are basically speakers that can withstand the weather. They are available in multiple price ranges and sizes so it is easy to find a set that fits in the living space. For example, those with a really large yard may need more speakers than those with a small area.
---
How to Buy Waterfall Features on eBay
Whether you are looking for an entire waterfall setup or just some extra features to add to it, you can find a large selection of products on eBay. Do not settle for second best just because a shop does not have something you really like. Instead, use the eBay search bar to pull up a list of products, such as grass pavers and then start comparing the items and prices. Look for the sellers that offer free postage and packaging, especially on the larger items which would typically cost more to deliver. Lastly, verify the seller's reputation by reading their reviews from past customers.