Windows 8 is a feature-packed, powerful operating system of many
desktops
, tablets, and PC-and-tablet hybrids. Besides being faster and easier to use than its Windows predecessors, Windows 8 is also more visually attractive and secure. In addition, this operating system supports touch inputs, enabling buyers to have touch screens on their desktops if they prefer the functionality of a tablet. Buyers looking for a good Windows 8 desktop should take the time to research the features of some of the best desktops on the market before heading to
eBay
or a local computer shop to purchase a new desktop computer.
| | |
| --- | --- |
| 1 | Lenovo IdeaCentre C345 20-Inch All-in-One Desktop |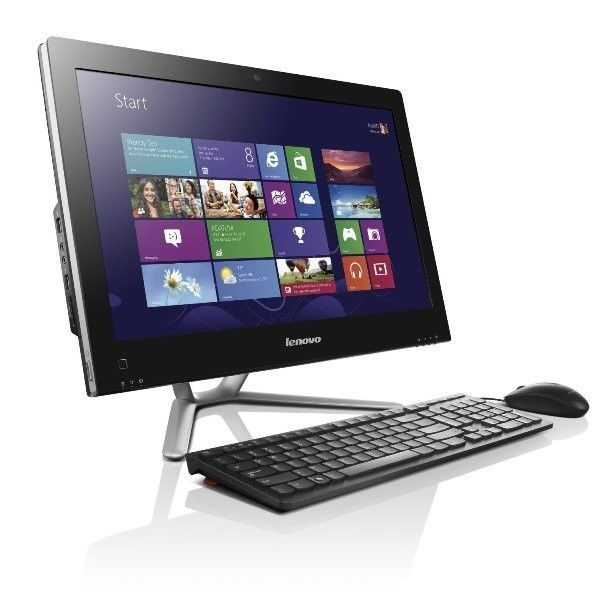 The Lenovo IdeaCentre C345 features an impressive 20-inch LED monitor. Targeted at families, casual users, and students, this is an affordable desktop computer sufficiently powerful for most casual users. With its AMD Dual-Core E2-1800 processor running at a 1.7 GHz speed, 4GB DDR3 memory, and 500GB hard disk drive, this machine can certainly satisfy most buyers. It also has a DVD drive, a 0.3 MP webcam, and plenty of outputs including HDMI, USB 2.0, and USB 3.0. However, the monitor does not support touch inputs.
---
| | |
| --- | --- |
| 2 | Dell OptiPlex 9010 All-In-One Desktop |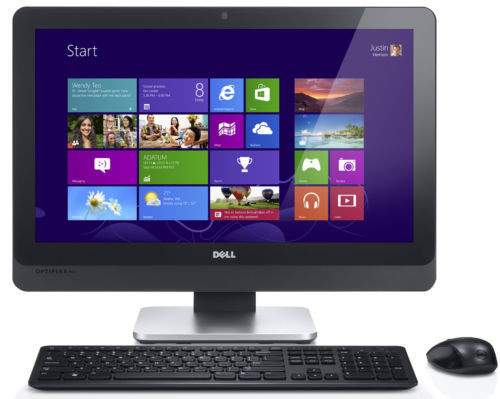 The full HD 23.6-inch display of the Dell OptiPlex 9010 is among the best on the market. This Windows 8 PC has a double-jointed stand so users can tilt the monitor if they need to, and a standard mounting point for easy wall mounting. The sleek OptiPlex 9010 comes with either an Intel Core i5 or an i7 processor, as well as plenty of RAM and hard disk storage, so it is perfect for a home office.
---
| | |
| --- | --- |
| 3 | Dell XPS One 27 Desktop |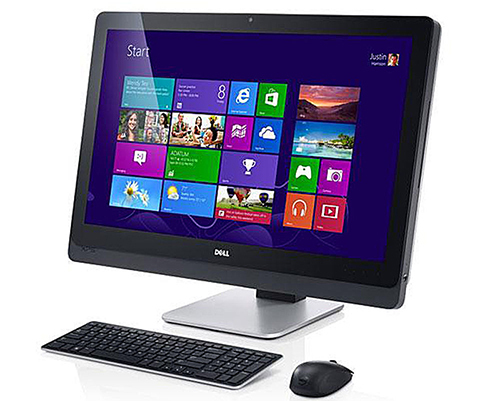 Available with and without touch screen, the Dell XPS One 27 has a 2560 by 1440 pixel resolution display. Its top-end version also has a powerful Intel Core i7, 8GB DDR3 RAM, 2TB of storage, Nvidia graphics, and Blu-ray drive. This desktop is perfect for users who want a high performing Windows 8 desktop.
---
| | |
| --- | --- |
| 4 | HP Envy 20-d010 TouchSmart |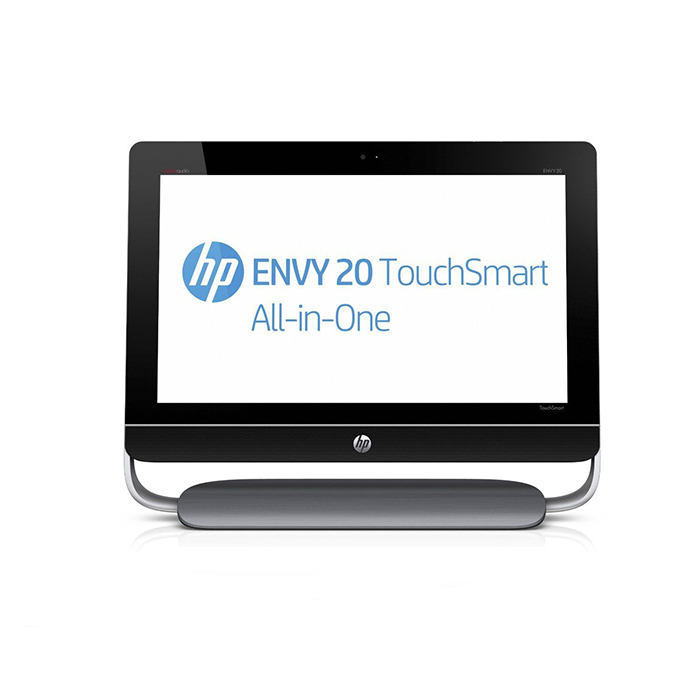 Primarily an entertainment and family device, the slim and stylish <HP Envy 20-d010 TouchSmart has average performance. However, features such as Beats Audio, Wi-Fi connectivity, multiple USB ports, and a gorgeous 20-inch capacitive touchscreen appeal to most users. The HP Envy features a 3.1GHz Intel Pentium G870 dual-core processor, 4GB DDR3 RAM, and 500GB hard drive.
---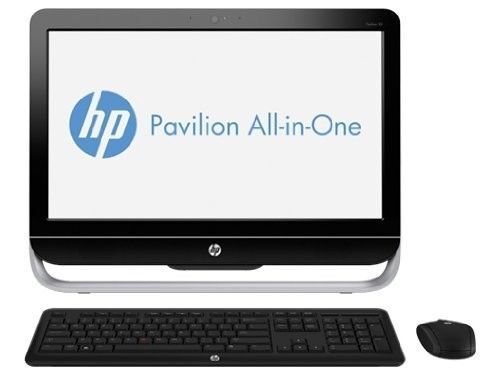 The HP Pavilion 23-b030ea has a 23-inch display and impressive performance to handle even demanding games. It features a 3.4GHz Intel Core i3 processor, 4GB RAM, and 1TB hard drive. With a slim, adjustable monitor, it also occupies very little space on the desk. However, it lacks a touch screen.
---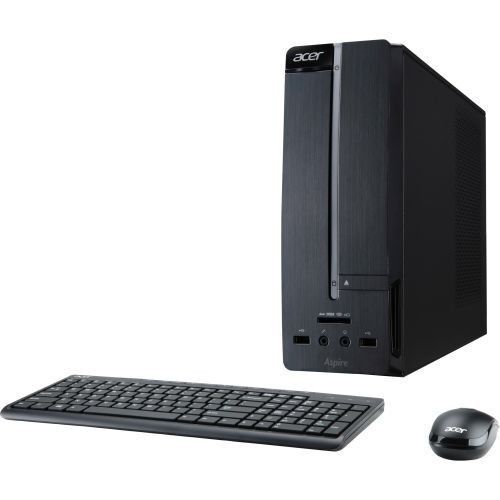 An impressive machine with an attractive price tag, the small Acer XC600 fits even small desks. Its top-end version packs a very strong punch, comparable to the performance of other more costly computers. It has a DVD writer and eight USB ports, but comes without a monitor.
---
| | |
| --- | --- |
| 7 | Sony Vaio Tap 20 All-In-One Desktop |
---
| | |
| --- | --- |
| 8 | Acer Aspire 5600U All-In-One Desktop |
---
Windows 8 Desktop Accessories
Practical Windows 8 desktop accessories on the market include keyboards, mice, speakers, and external hard drives. Buyers can also find products specially designed for Windows 8, such as the Wedge
Touch
Mouse and Sculpt
Comfort Desktop
Set, both from Microsoft. The entertainment buffs may want to purchase good external speakers and headphones.
How to Buy Windows 8 Desktops
You can find any of the top eight
Windows 8 desktops
on
eBay
. To find the right desktop for your needs, use the search bar on any eBay page to look up the computer you want. You can type in the brand and model of the desktop or just the brand and some of its main specifications if you are using the Advanced Search. Windows 8 is a fun and user friendly operating system. Whether you want an all-in-one touch screen desktop or a low-budget family computer, a top Windows 8 PC is a great choice.