The 1960s was an era of pushing boundaries and experimenting with new fashion styles popularised by celebrities like the Beatles and Audrey Hepburn. One of the most popular fashion items for women of the 60s was the
miniskirt
, which still serves as a must-have piece of clothing for most trendy women today, because not only do they not go out of style, but there are many different types of miniskirts from which to choose. Many of the styles available today took inspiration from the miniskirts of the 60s, with nine 60s-inspired miniskirts being amongst the most popular types of this fashion staple.
---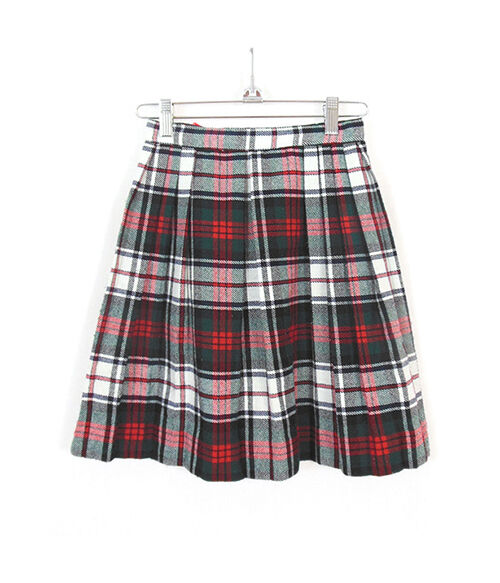 Pleated miniskirts create a nice effect for the wearer's movements as she walks, swooshing with every step. Women can pair them with leggings for a pretty, Korean-style look, or they can wear them with a simple top. If the wearer is worried about a muffin top, a pleated skirt with a wide waistband can help to conceal this effect to an extent.
---

For women who would like a more daring look that exudes sex appeal, then the micro miniskirt should be a consideration. As a miniskirt that is even shorter than usual, the micro miniskirt exposes more of the wearer's thighs and some even some of the lower buttocks. However, that does not mean that a conservative woman cannot wear them, as it is easy to pair a micro-mini skirt with leggings or tights to show less skin and still look feminine.
---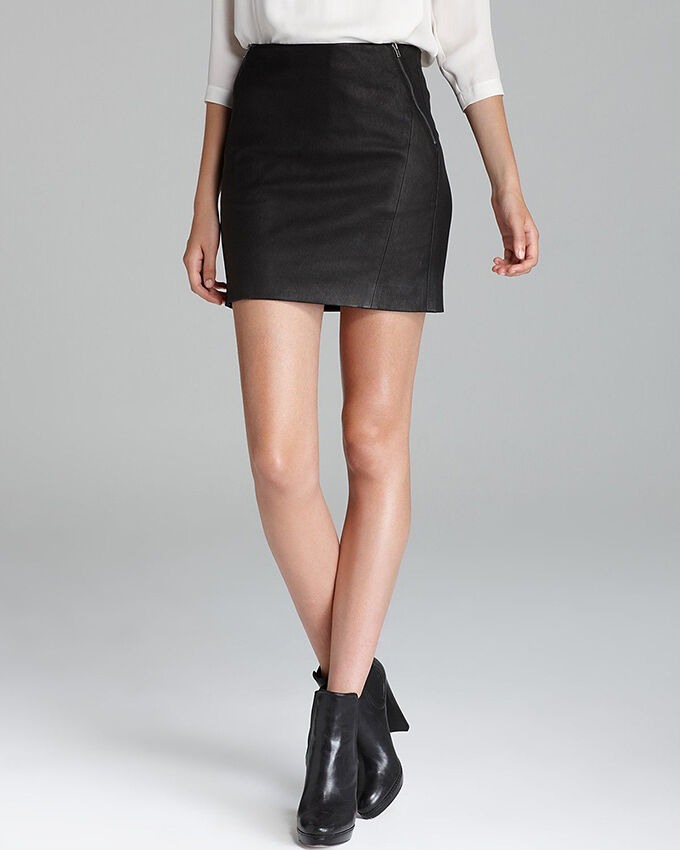 A leather miniskirt is another type of miniskirt that is sexy and that can give off a "bad girl" vibe. Contrary to popular belief, leather miniskirts do not only come in brown and black, as they also come in a variety of different colours including white, red, and beige, just to name a few. It is possible to pair a leather miniskirt with different kinds of tops, and especially with matching leather boots or booties, though heels also go beautifully with them as well.
---

Tiered miniskirts, also known as ruffle miniskirts, often come in cheerful colours and flowery patterns. These skirts have a layered look, and thanks to their colourful nature, wearers can suitably pair them with plain and simple tops for a girl-next-door look.
---

The pencil miniskirt is a pure classic that is likely to forever stay in fashion. Tight and figure-hugging, the pencil miniskirt is suitable for women who are comfortable with their womanly curves and who do not mind flaunting their hips and thighs. They can come high-waisted or low-waisted, giving the wearer a choice of how retro a look they prefer, and pencil miniskirts that are not too short also serve as suitable options for the office.
---
| | |
| --- | --- |
| 7 | Peplum Pencil Miniskirts |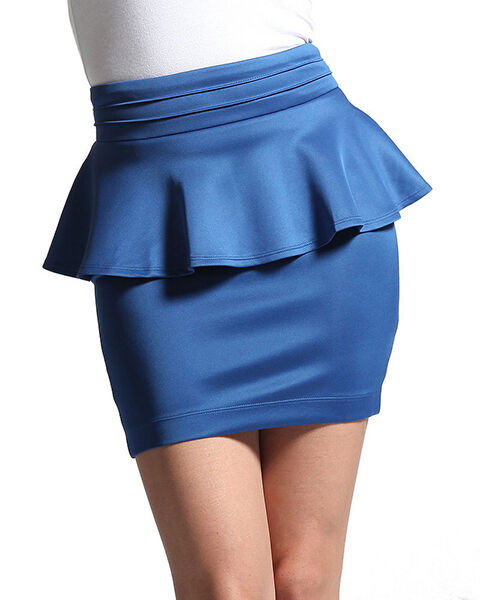 A peplum pencil miniskirt is just like a regular pencil skirt, but with the addition of a layer of hemmed fabric at the top. This style is great for curvier women or for those with thick waists, as it hides the tummy and provides the illusion of slimness.
---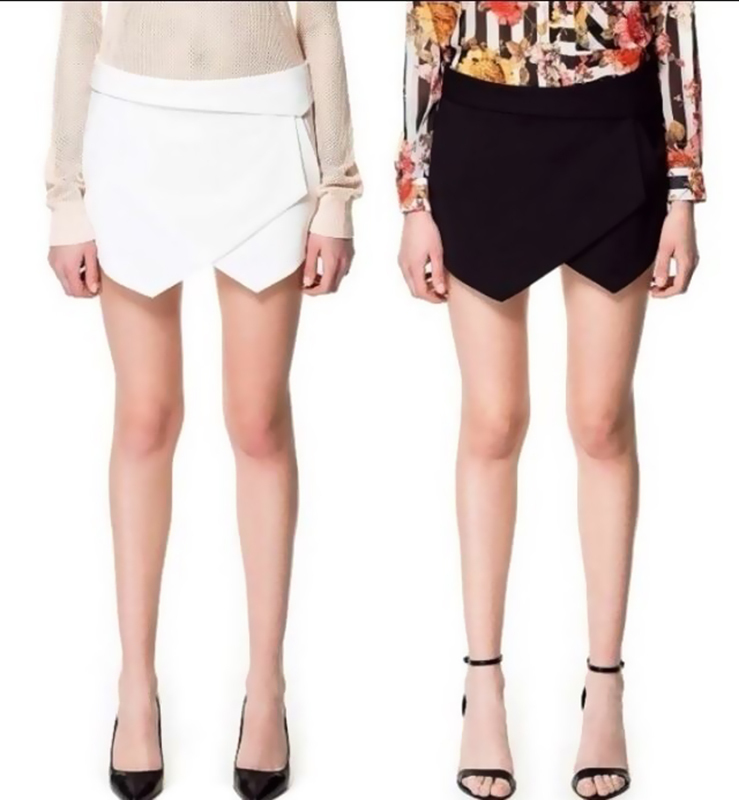 A wrap miniskirt is exactly what it sounds like, in that it is a miniskirt that looks like a sarong wrapped around the wearer's waist. This style of miniskirt is comfortable and carries a very casual vibe, making it suitable to be worn for a night out or even just for a solo shopping trip.
---
| | |
| --- | --- |
| 9 | Scuba Skater Flared Minis |

Scuba skater miniskirts come modelled after the skirts that ice skaters wear and are meant to flare out beautifully when the wearer does a twirl. There are also skater miniskirts made from other materials, such as denim, cotton, polyester, and even faux leather.
---
How to Buy 60s-Inspired Miniskirts
If you would like the convenience of staying in your pyjamas and doing your shopping at home, then you should consider shopping on eBay. This huge online marketplace boasts listings of more than 1,000 miniskirts for you to choose from, and you are sure to be spoilt for choice. You simply search for the type of skirt you want using the search bar located on every page of the site. The 60s was an era of breaking fashion rules, making it no wonder that trends like the miniskirt still carry though to the present day.