Many drivers benefit from installing
GPS devices
. These handy navigation systems tune into satellites to deliver precise directions to any location. The immense popularity of GPS devices means that there are many brands, options, and features available. Discerning shoppers should research the top nine models before making an investment. GPS devices are available at many online and bricks and mortar retailers, including department stores and electronics shops. For a wide selection of GPS devices at reasonable prices, buyers can also visit marketplaces, such as eBay.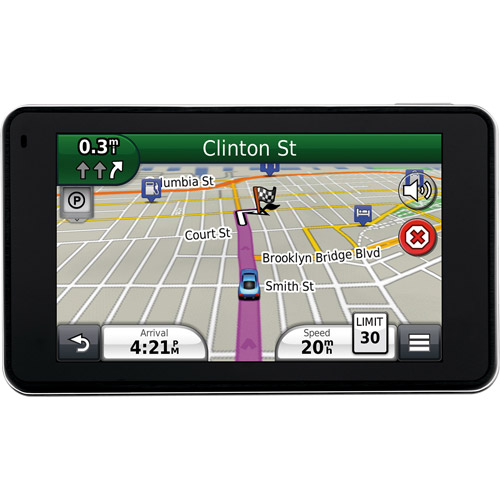 At just 9 millimetres thick, the Garmin Nuvi 3490LMT is an ultra-portable GPS device with added functionality. It guides drivers to their destinations and allows them to make calls and send text messages hands-free. It features voice-activated navigation, as well as offering lifetime map and traffic updates.
---
| | |
| --- | --- |
| 2 | Magellan eXplorist 110 Handheld GPS |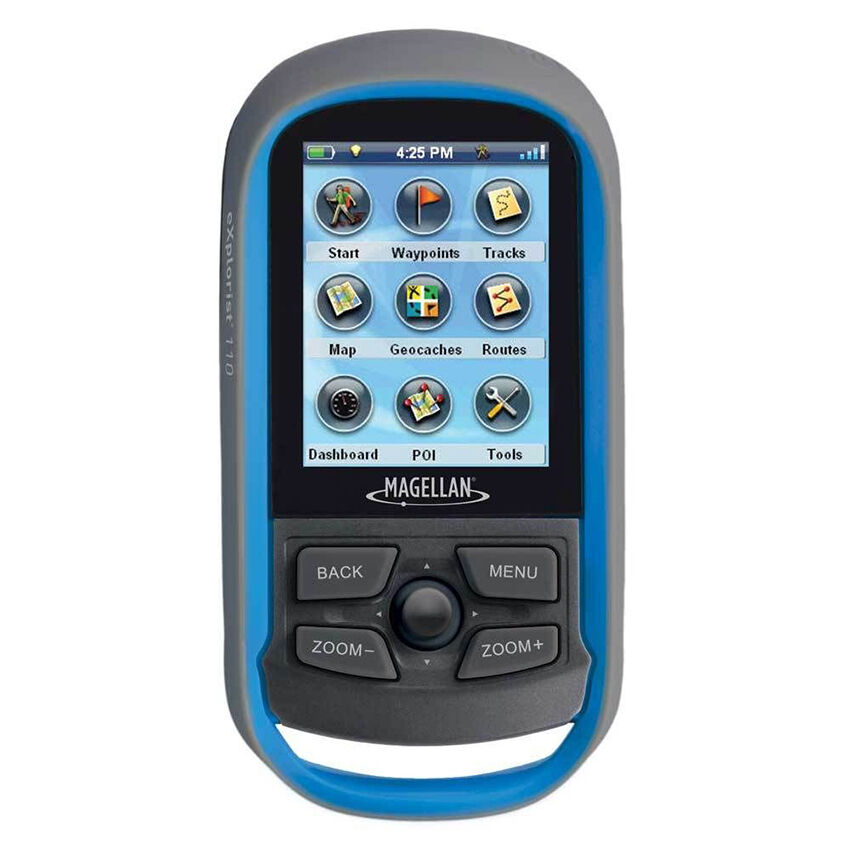 The versatile Magellan eXplorist 100 handheld GPS is useful for on and off-road journeys. It features a colourful display and waterproof casing that withstands the elements. It has a detailed display of roads for over 200 countries. This device is designed for drivers that to want to travel off the beaten track.
---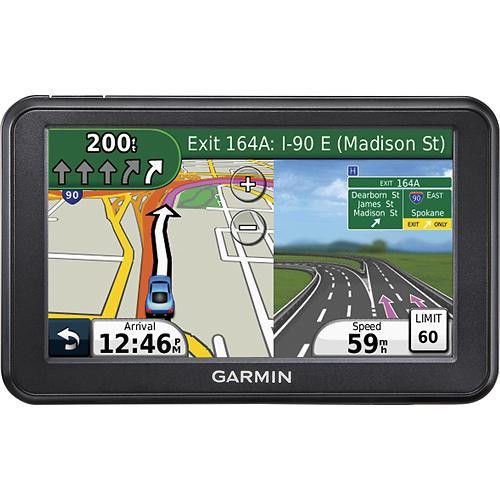 The Garmin Nuvi 50LM has a 12.7-centimetre touch screen and comes with over 5 million points of interest (POI) and a user-friendly interface. Drivers get lifetime updates of POIs and roads. The device also features voice-prompted turn-by-turn directions for easy navigation.
---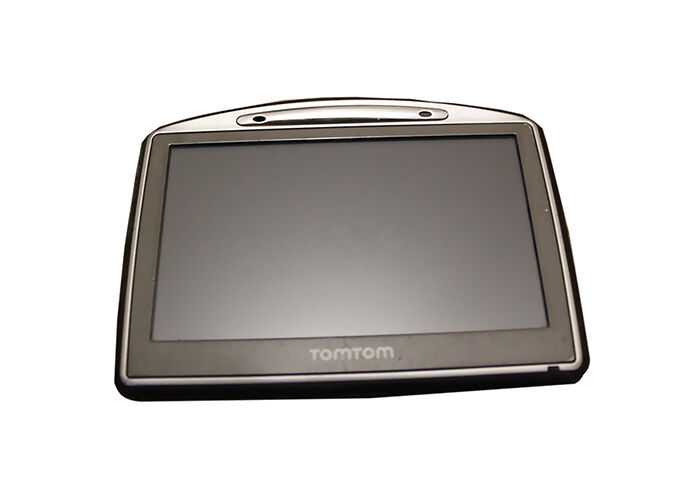 The TomTom Go 520 is a 10.9-centimetre widescreen GPS device with a highly responsive touch screen. The device's Bluetooth connection allows users to enjoy hands-free calls and text messaging, as well as downloading updated traffic information via a data connection. The TomTom Go 520 has detailed maps and helpful voice prompts, which provide drivers with navigation guidance well in advance.
---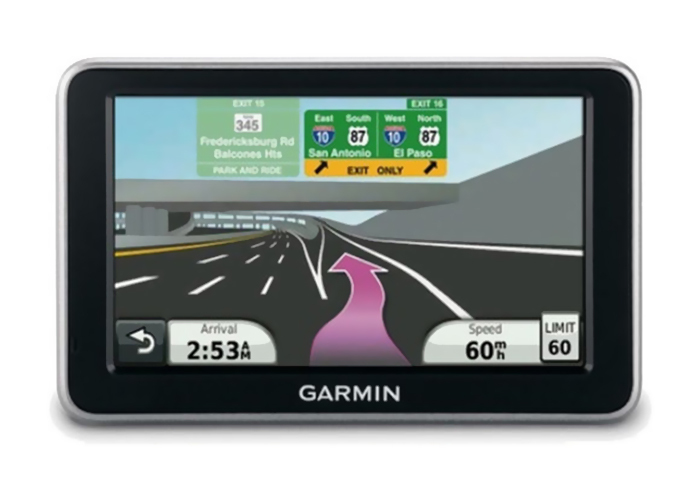 The Garmin Nuvi 2460LMT has a large 12.7-centimetre screen. It tracks historical traffic trends and predicts routes. The device supports hands-free calls. It has a lane assist feature, over 6 million POIs, spoken directions, and comes with lifetime map updates. Its intuitive touch screen allows users to identify preferred routes and destinations easily.
---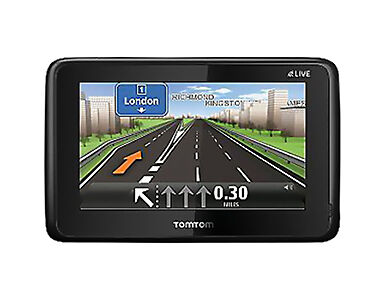 The TomTom Go 1000 Live has a 10.9-centimetre capacitive touch screen, which is more responsive than the brand's older models. The screen has multitouch support, which allows users to swipe between menus, as well as zoom in or out to get the optimum view. The device has detailed maps and an accurate voice response system. Its intuitive user interface has six primary categories with logical submenus.
---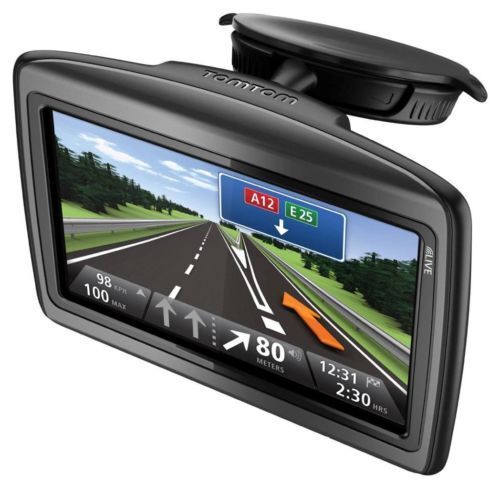 Buyers looking for the essential features of the TomTom Go 1000 Live in a more affordable package should consider the TomTom Via Live 120.. It is the same size and has the same screen resolution and streamlined menus as the Go 1000 Live. However, it features a less responsive resistive touch screen, which means that it lacks the zoom and menu swiping capabilities. It offers spoken route guidance and traffic information for easy navigation.
---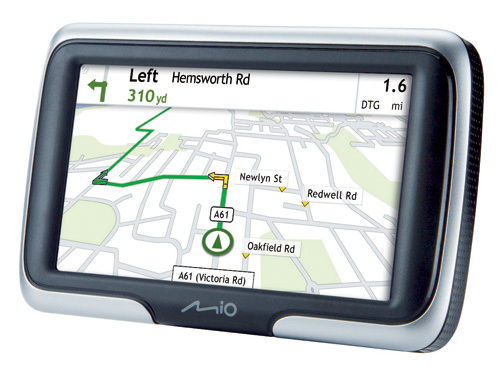 The Mio Navman 470 is a good option for buyers on a budget. It has a 10.9-centimetre 480 x 272 resolution screen and an easy-to-use interface. The device features an uncluttered screen, and a clear voice helps users to find their destinations. It also has logical route guidance and relies on actual average speeds for roads rather than standard speed limits to provide realistic travel time assessments.
---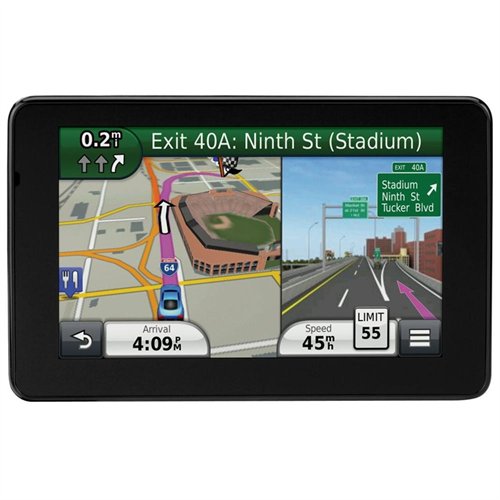 The Garmin Nuvi 3590LMT has a 12.9-centimetre dual-orientation multi-touch screen with pinch zoom capabilities. It comes with subscription-free traffic updates for up-to-the minute road guidance. Its built-in Bluetooth capabilities mean that the device offers hands-free calls and safe text messaging. The device has read-aloud capabilities, so users need not miss important incoming text messages while driving.
---
How to Buy GPS Devices on eBay
Buyers looking for a GPS device should search the wide selection offered on eBay. To start shopping for a satellite navigation system, visit any page and type in relevant keywords into the search bar, such as the brand and product name you desire. You can explore further details for the listing results by reviewing the item description and photos. Check the seller's feedback before making a purchase. GPS devices guide drivers to their destinations, and many models have features that promote safety by providing hands-free calls and text messaging.