Boots for men are essential footwear when venturing across varied terrain in cold weather. On a worksite or factory floor, a good pair of boots protects the wearer's feet from injury. A pair of well-crafted boots can also add some style to an otherwise anonymous outfit.
Men's boots
come in a range of shapes and styles. Some are made from natural materials, like leather, while water-resistant boots, such as Wellies and hiking boots, are constructed of synthetic materials. When shopping for boots, men should consider where they are worn, the likely weather conditions, and the overall style of dress.
| | |
| --- | --- |
| 1 | Meindl Toronto Hiking Boots |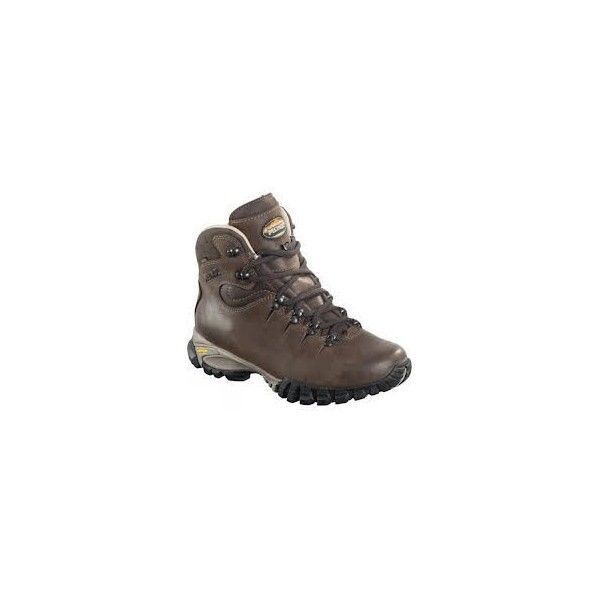 With a reputation as one of the top 10 hiking bootss, the Meindl Toronto is affordable German-made footwear that features a grippy Vibram rubber outsole, full-grain leather upper, and a waterproof breathable Gore-Tex lining. This hardwearing hiking boot offers superior ankle and heel support regardless of the terrain.
---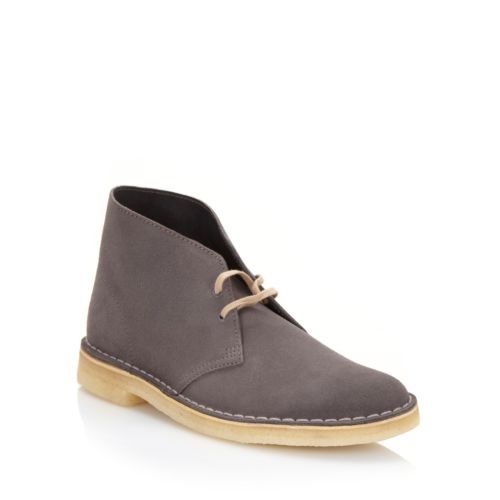 Heralded as must-have summer footwear, desert boots are classics that trace their origins to the velskoen or "skin shoes" of South Africa. The shoemaking family, Clarks, introduced them to the British market. Clarks desert boots are breathable, ankle high footwear with soft, distressed suede uppers and low laces. They are available in myriad of colours to suit any leisure outfit from Bermuda shorts to a pair of casual trousers.
---
| | |
| --- | --- |
| 3 | Doctor Martens Chelsea Boots |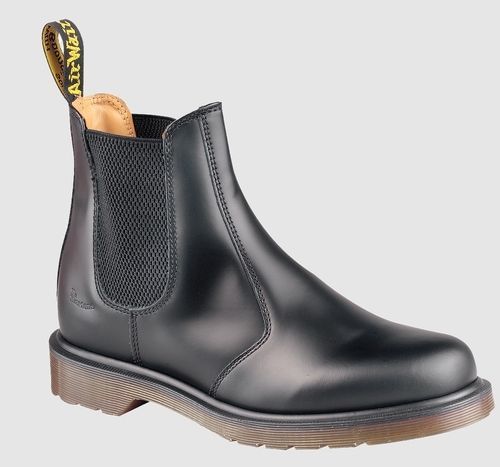 Chelsea boots are versatile, tight-fitting ankle high footwear. They have no laces, but the elasticated side gusset and the loop at the heel make it easy for men to slip them on and off. Traditional Chelsea boots are quite narrow and have pointy toes. Doctor Martens Chelsea boots come is a variety of colours. When pairing this style with clothing, men should consider the thickness of the outsoles: the chunkier the sole, the more casual the look.
---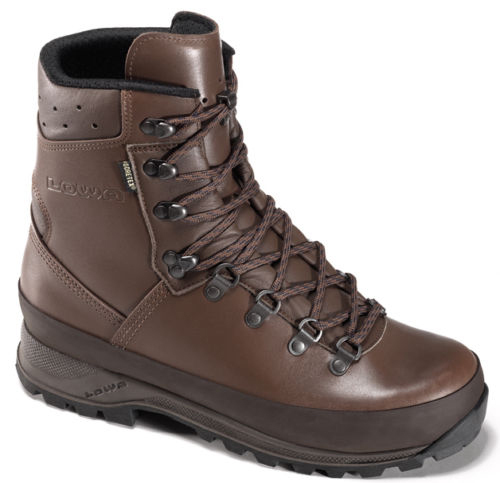 For the paintball enthusiast or the man looking to accessorise a few industrial goth ensembles, a good pair of Lowa combat boots helps to establish an authentic look. British armed forces also wear this footwear. The boots have a high shaft for enhanced support, Vibram soles, speed laces, water-resistant leather uppers, and a climate-controlled Gore-Tex lining. These boots are available in combat-ready colours, like desert and black.
---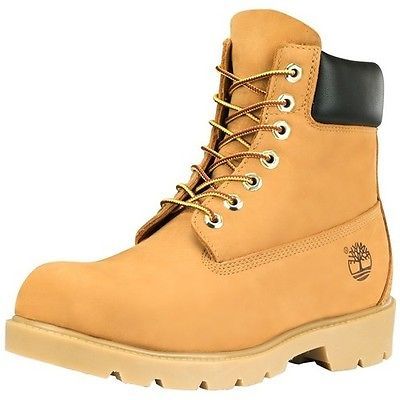 Timberland work boots are highly versatile and never look out of place, whether on the workshop floor paired with some overalls or after work accompanying a pair of jeans. They come with anti-fatigue soles for men that stand all day, seam-sealed leather uppers to ensure greater water resistance, and a toe box made of a shock-resistant composite material.
---
| | |
| --- | --- |
| 6 | Loake Bedale Brogue Boots |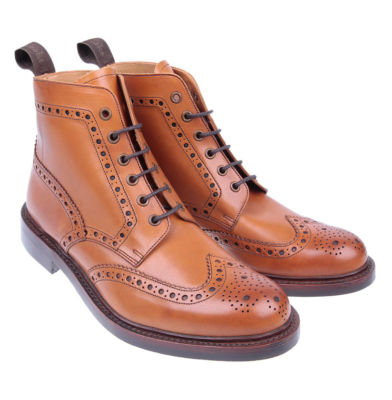 Loake Bedale brogue boots are the ideal footwear for business wear. The English-made hybrid slips on and off like a pair of Chelsea boots, but has many of the features characteristic of the full brogue Oxford dress shoe, including laces, uppers made of multiple pieces of leather, and decorative perforations.
---
| | |
| --- | --- |
| 7 | Original Tall Hunter Wellington Boots |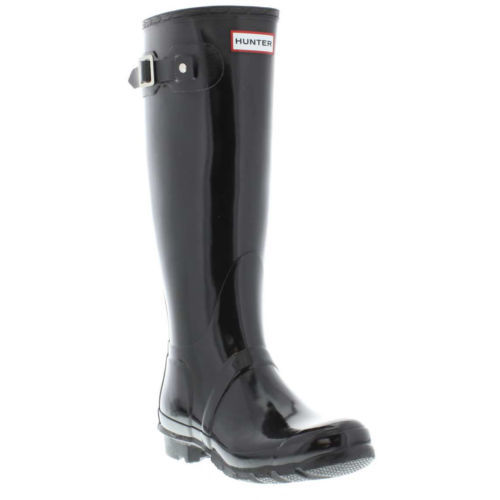 The Original Tall Hunter Wellington boot is iconic. Featuring a calf-high shaft, this vulcanised rubber footwear looks like a riding boot. It is practical, yet stylish, and moves effortlessly between country and city settings. Its quick-drying nylon lining ensures that getting in and out of these Wellies is always an easy affair.
---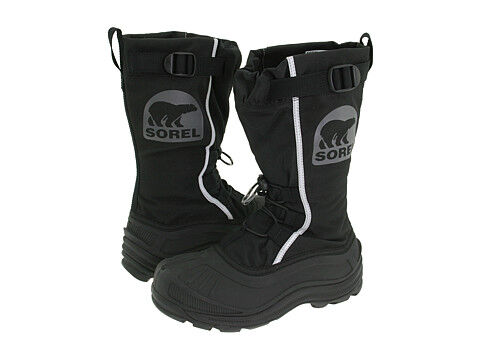 Sorel winter boots take men into the higher latitudes in the depths of winter. They are constructed to withstand the wet and biting cold. The brand's Conquest boots come with 400 gram Thinsulate insulation rated for minus 40 degrees Celsius. The 23-centimetre shaft with an Achilles adjust strap offers formidable ankle and heel support regardless of the terrain.
---
| | |
| --- | --- |
| 9 | Ecco Casual Comfort Boots |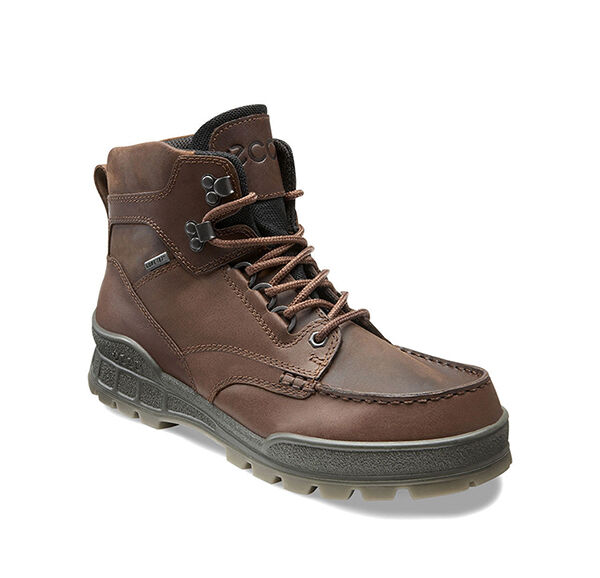 Ecco casual boots range from hardwearing, urban walking shoes to rugged hiking boots. They have high quality leather uppers, padded collars, and flexible, yet durable outsoles. They are insulated against the cold. Ecco casual comfort boots are all-purpose footwear that look appropriate whether in the country or in town.