Hats are vital accessories for cold winter weather. They are available in many styles, with something at hand to suit every climate and every family member. To simplify the choice, consumers should consider the top most popular types of hats for winter weather, deciding on a style, a level of comfort, and a level of protection they require. Choose from a ski hat to keep heads warm and dry or a trapper hat for warmth and protection in harsh weather conditions. For style and warmth in moderately cold weather, consumers may opt for a popular beanie or an animal hat.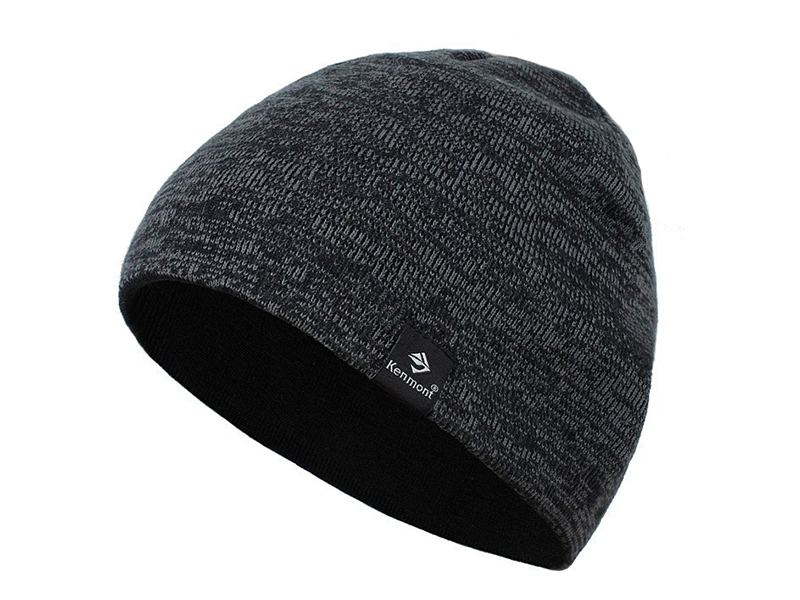 Ski hats are ideal for freezing weather. These hats are warm and thick, providing ample protection against the cold. They are available in a range of styles and fabrics, from close-knit wool to fleece, faux fur, and polyester. Ski hats generally have a thick, dense interior layer, often polar or microfibre fleece, to insulate the head and prevent body heat escaping.
---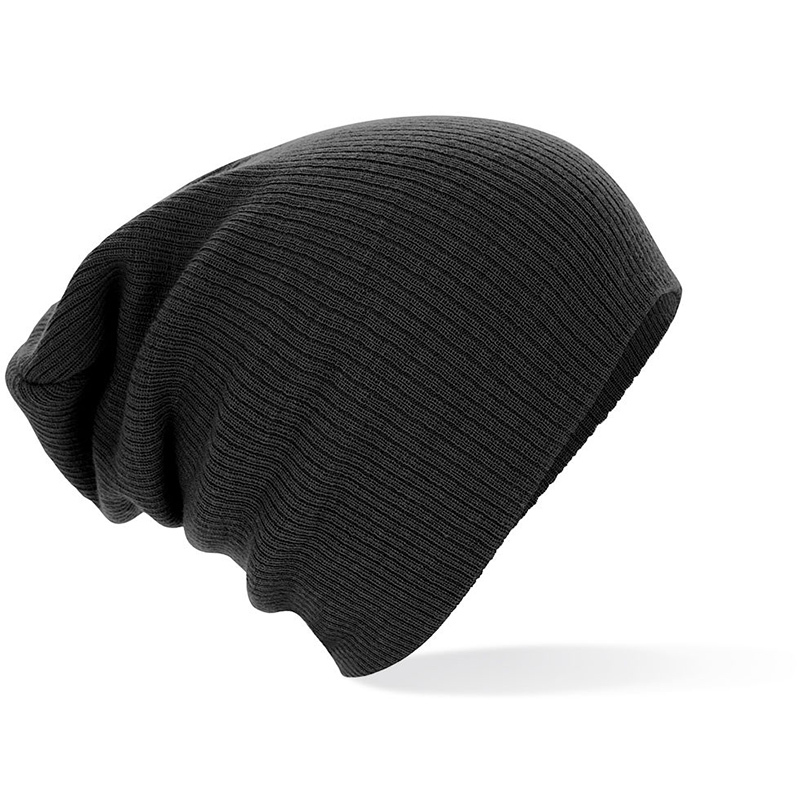 Beanies are very popular. A beanie is a brimless hat, traditionally made of multiple panels stitched to form the hat. Beanies are close-fitting hats that hug the head, acting as an insulator, preventing heat from escaping. Thin beanies, made of fleece or fine, close-knitted wool work well as a base layer in very cold climates, worn with a secondary hat over the top. Wool, felt, and fleece beanies are highly common and available in any colour or style.
---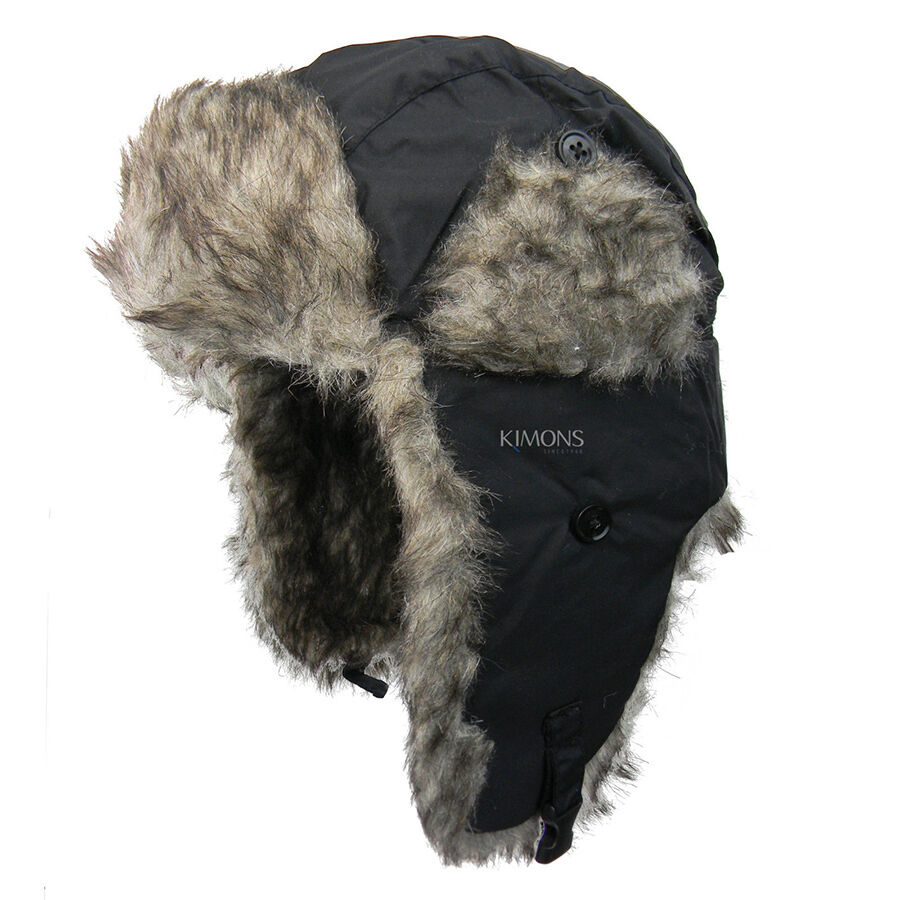 Trapper hats are also known as Russian hats. Traditionally made from animal fur and skin, such as bear, today these hats are most commonly comprised of synthetic fur. These large, thick hats are incredibly warm and make good insulators in cold climates. The dense nature of the hats mean they generally repel snow and rain. For additional protection they have adjustable ear flaps consumers can tie beneath the chin or lift up and tie on top of the hat, out of their way.
---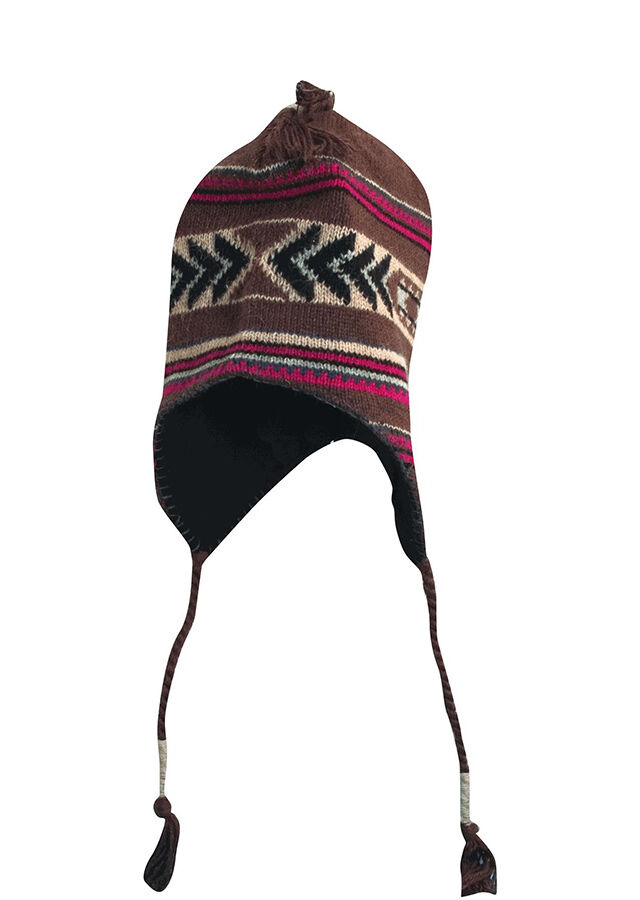 Peruvian hats are stylish and practical. Generally made of wool, these hats have long ear flaps that hang loose or tie beneath the chin, providing extra warmth. Peruvian hats usually consist of multiple colours and the knit design incorporates bold geometric patterns.
---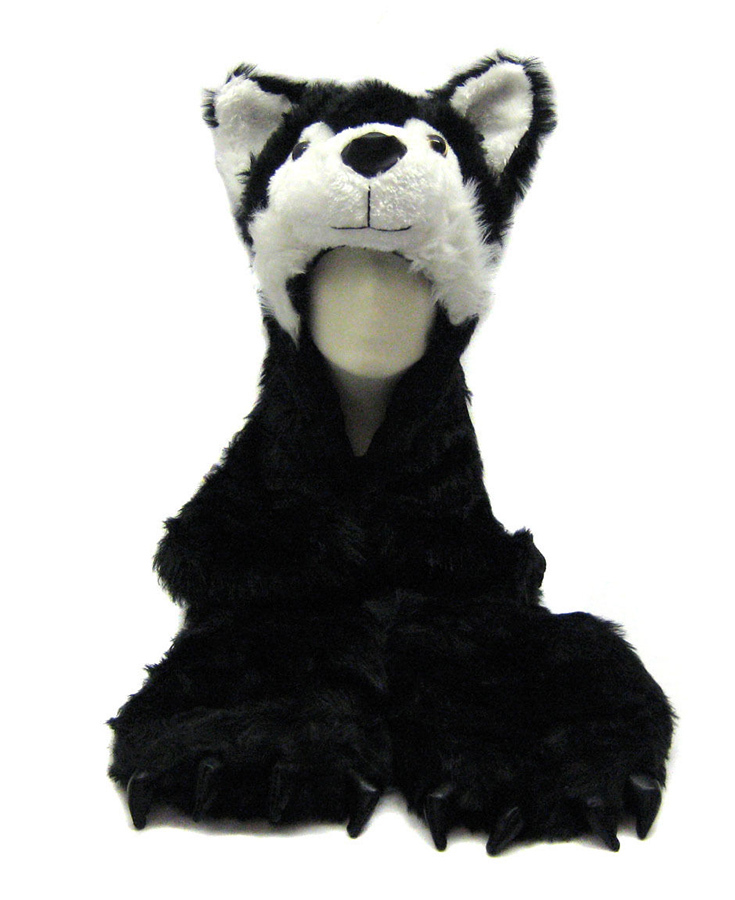 Animal hats are very fashionable, particularly among younger generations. Knitted animal hats with an animal face in the pattern and knitted ear embellishments provide warmth and style. Fleece or polyester animal hats in a peruvian style, with long ear flaps are also very common. These hats sit over the head and look like a lion, tiger, frog, teddybear, or other animal and have ear flaps with long tails that look like the animal's legs.
---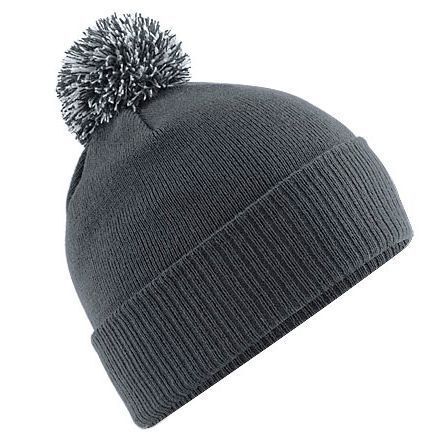 A bobble hat is a timeless classic for any age or gender and provides comfort and warmth. These close-knit hats are easy to make at home from double knit or chunky wool, knitted in the round, with the bobble or pompom attached to finish. They are widely available ready made and provide excellent protection against cold weather.
---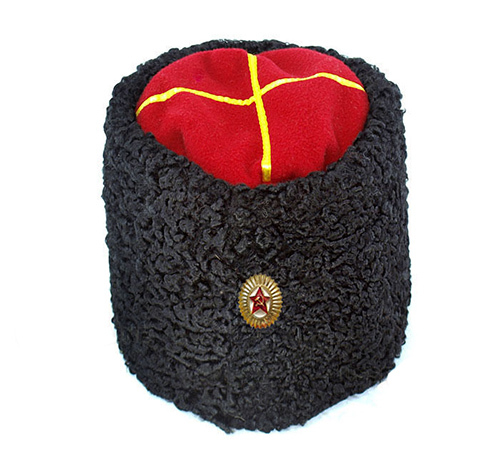 The Karakul cap is also known as the Jinnah cap. The hat fits snugly on top of the wearer's head in a triangle shape when it is worn. It folds flat when not being worn. Originally made from the wool of a Karakul sheep, the hat was made popular in Russia. The silk lining in the hat helps to keep the head extra warm.
---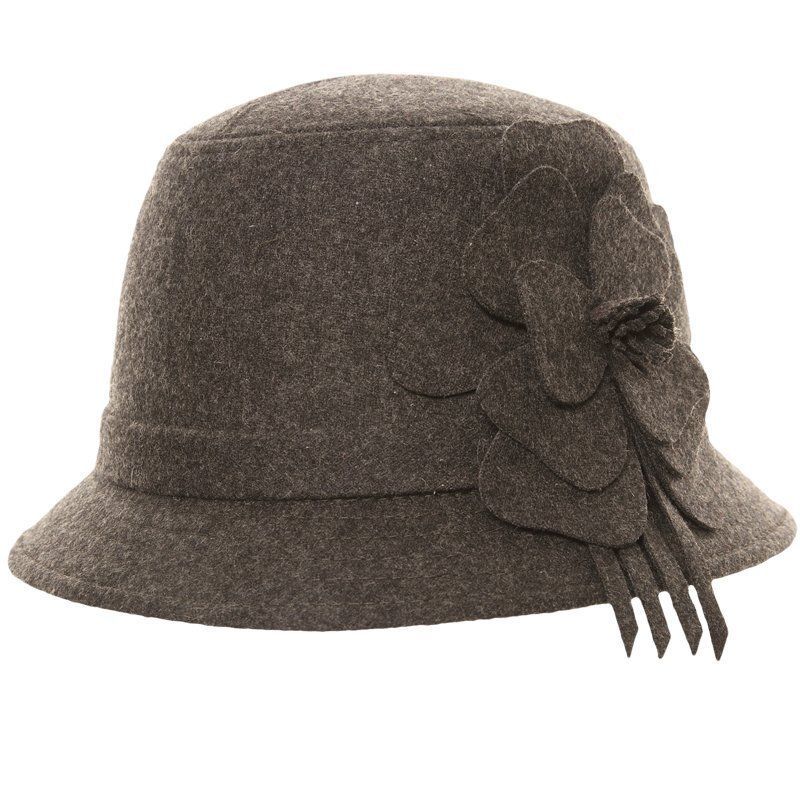 Originally popular in the 1920's the cloche hat is a close fitting hat that is bell-shaped. Made from wool, the cloche hat is great for keeping the head warm on a cold winters day. The hat is not only practical but it is also stylish. Aside from wool, it is available in a range of other materials including faux fur, fleece and suede.
---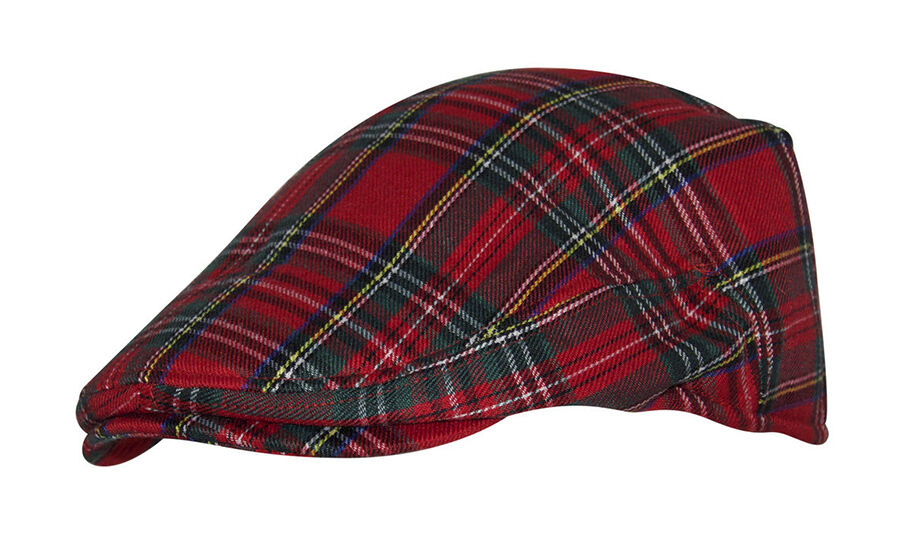 Flat caps are ideal for the winter and for warmer weather. Made from wool or tweed, these caps keep the head warm and dry. The silk lining in the cap keeps the heat in and also makes the cap comfortable to wear. The peak on the flat cap acts as a visor, keeping the sun out of the consumers eyes.