An AV receiver is the main hub of a home theatre system that connects all of the other components together into a single unit. Input devices, such as a
Blu-ray player
, a game console, a cable or satellite box, or an MP3 device send signals into the AV receiver. The signal is then sent to output devices such as a television and surround speakers. Home theatre systems designed to produce true surround sound require the use of an AV receiver that features Dolby surround sound capability. Several top AV receivers that offer different features and benefits depending on the needs and budget of the user.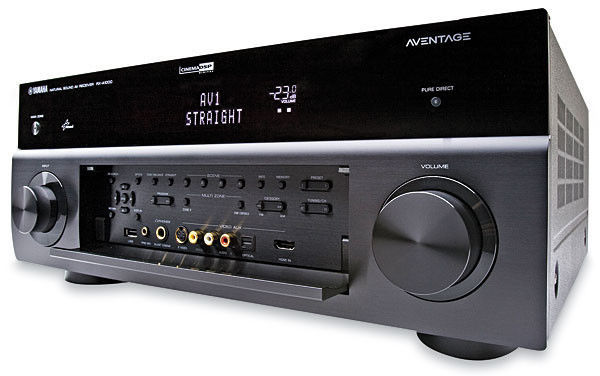 The Yamaha AVENTAGE is a 630-watt 7.2-channel AV receiver that features Dolby Digital surround sound capability. The AVENTAGE is an AM/FM receiver with 40 channel presets and is Apple AirPlay ready to stream music from an iPod. The Yamaha is also capable of Internet connectivity to services such as Netflix in full 1080p high definition and Pandora with full digital surround sound.
---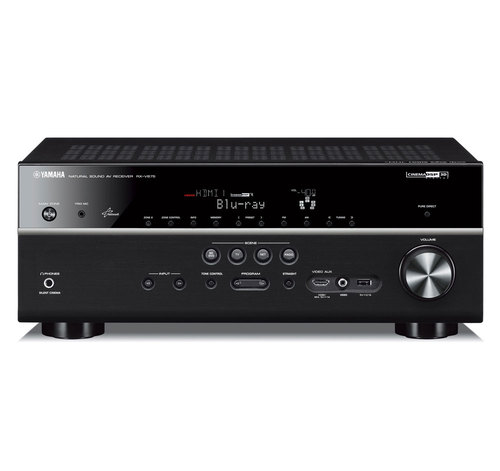 The Yamaha RX-V675BL features 7.2-channel surround sound capability along with 875-watts of power. The RX-V675BL offers six HDMI input jacks allowing connection of several different high-definition devices. The Yamaha receiver offers Internet connectivity for streaming video and music and also features two-zone multiroom capability that allows users to play different music in separate rooms.
---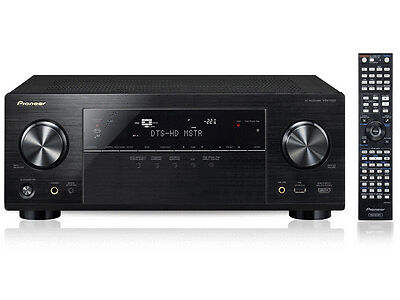 The Pioneer VSX-1123-K is a 4K Ultra-HD compatible AV receiver capable of four times the resolution of 1080p HD. The VSX-1123-K is also capable of upscaling video signals to 4K HD from current 1080p HD, meaning users do not have to replace their video collection. The Pioneer receiver is compatible with Internet video and music streaming services and is also Windows 8 certified to stream user content directly from their personal computer via a home network.
---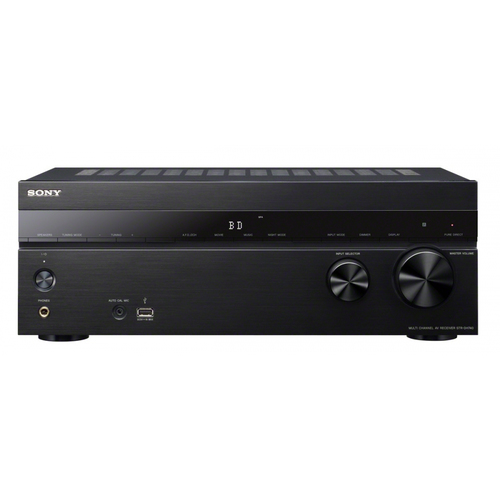 The Sony STR-DH740 is a 7.2-channel AV receiver that features 4K HD compatibility along with 3D pass-through, which allows the use of 3D capable input devices as well as standard 2D technology. The 240-watt Sony STR-DH740 offers full HD digital cinema surround sound with a front height mode, which enables the user to position the sound effects for a more realistic sound experience. An on-screen graphical user interface allows complete control of the receiver with intuitive on-screen controls.
---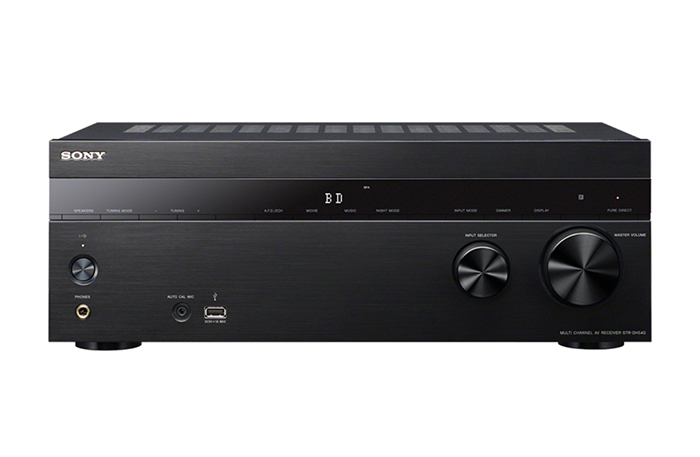 The Sony 725W is a 5.2-channel surround sound receiver that offers 725-watts of power and 4K HD capability. The Sony 725W features four HDMI inputs to accept an array of high-definition devices and the HD digital cinema sound offers users true-to-life surround sound. The Sony receiver also allows 3D pass-through for users who want to take the next step in viewing excitement.
---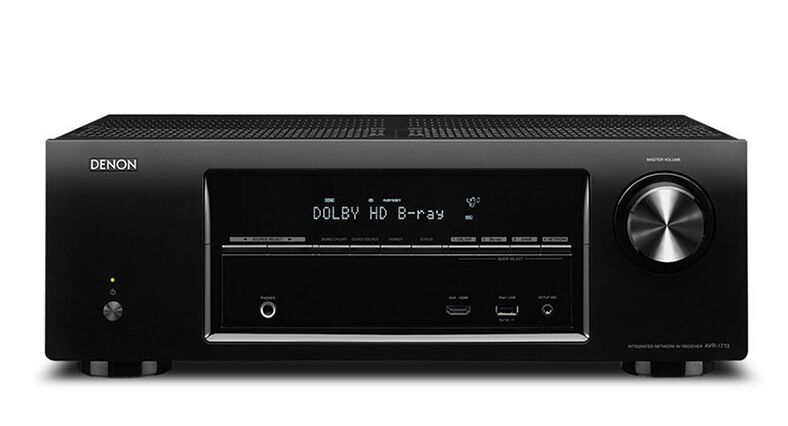 The Denon AVR-1713 is a 5.1-channel AV receiver that boasts 175-watts of power and six HDMI input jacks. The Denon AVR-1713 is Apple AirPlay capable for live streaming of iTunes as well as Internet radio and digital music files. Multi-zone technology allows the user play two different audio sources at the same time in different areas of the home.
---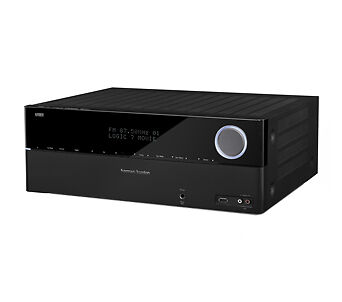 The Harman Kardon AVR 1700 offers 5.1 channel surround sound capability along with 100-watts of power per channel. The AVR 1700 is DLNA 1.5 certified, which means it streams audio from compatible devices onto a home network via Ethernet connection for extreme clarity. Features such as, Apple AirPlay connectivity and the ability to control an iOS or Android device round out the Harman Kardon's capability.
---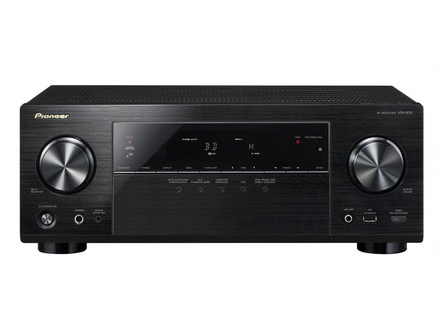 The Pioneer VSX-823-K is a network capable 5.1-channel surround sound receiver that features both 3D video and 4k Ultra HD pass-through capability. Streaming Internet music services is another feature of the Pioneer VSX-823-K as well as connectivity with Apple AirPlay. The Pioneer receiver also allows users to control the receiver with an Android or iOS downloadable app via their smartphone or iPhone.
---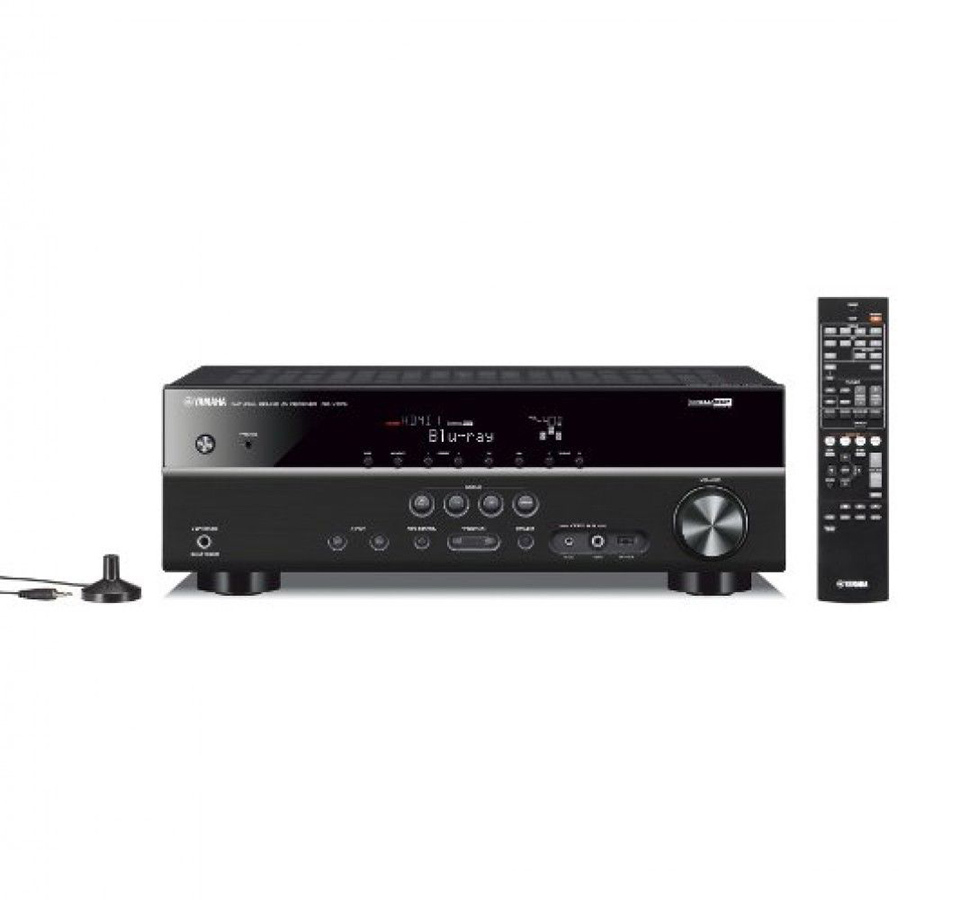 The Yamaha RX-V375BL offers 5.1-channels with 100-watts of power per speaker along with Yamaha's Parametric Room Acoustic Optimizer, utilises sound pressure levels, frequency response and other measurements to optimise the receivers output for proper acoustics. The Yamaha features four HDMI input jacks to accommodate a number of HD devices and offers Dolby TrueHD surround sound capability.