Vinyl records produce a richer, warmer sound than digital media. Unfortunately, traditional
record players
are not as portable as modern digital music devices. However, record players with built-in speakers provide users with compact units that can play their treasured collections of vinyl. Many of these record players are versatile and feature digital inputs that transform them into portable music centres. Before shopping, buyers should learn about the top nine record players with built-in speakers. They can buy these from electronics shops and online marketplaces such as eBay.
| | |
| --- | --- |
| 1 | Crosley Cruiser Portable Turntable with Built-In Speakers CR8005A |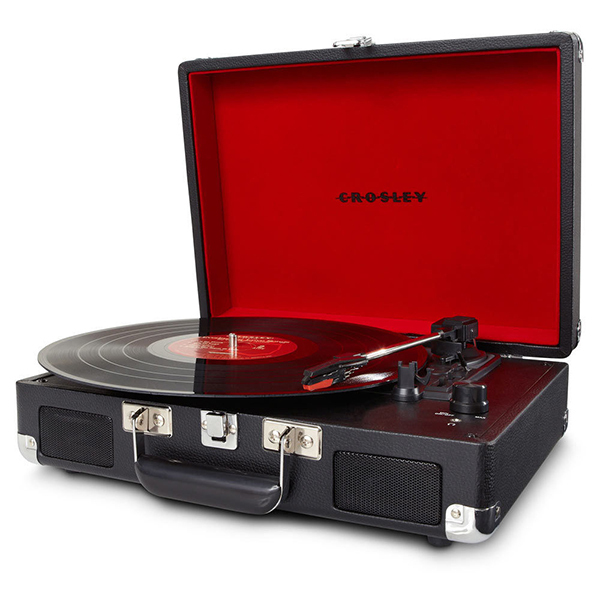 The Crosley Cruiser CR8005A is a portable turntable with built-in speakers. The briefcase-style record player is made of wood and bound in leatherette. It is light, which makes it easy to transport. It has three-speeds and an audio input for connecting MP3 players or other audio devices. The belt-driven turntable plays 33 1/3, 45, and 78 RPM records.
---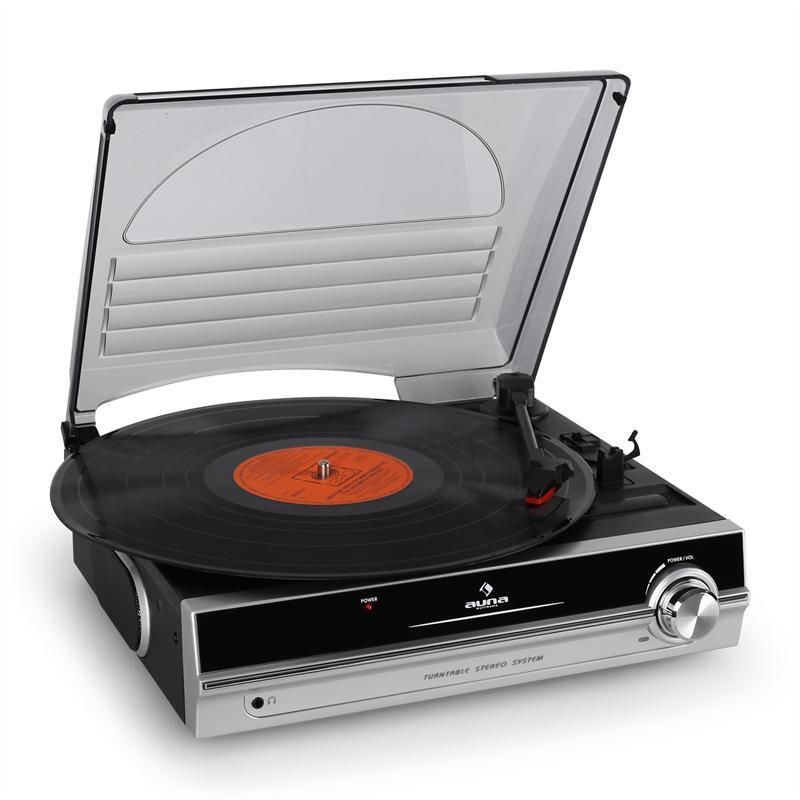 The Auna TBA-298 is a turntable that is used alone or as a component of a larger Hi-Fi system. The compact record player comes with a dust cover and needle. It has a smooth-belt drive with low wow and flutter, 3.5-millimetre headphone output, and stereo RCA line output. The TBA-298 comes with an automatic stop function. It can play 33 and 45 RPM records. Some players may require EU to UK power adapters.
---
| | |
| --- | --- |
| 3 | ION Duo Deck 2-in-1 Portable Turntable and Cassette Player |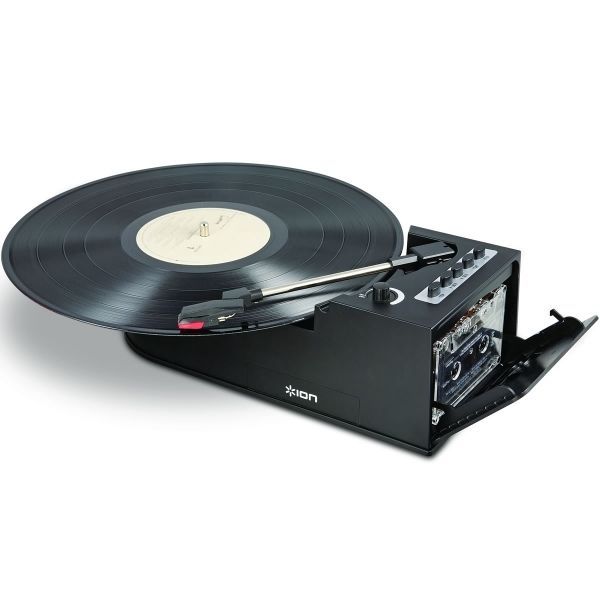 The ION Duo Deck 2-in-1 is a portable turntable and cassette player. It is compact enough to fit in a backpack and is powered by four AA batteries. It also comes with a USB power adapter. The 1/8-inch output allows users to connect the player to headphones or a speaker system. The Duo Deck can connect to a Mac or PC to convert analogue media to MP3s.
---
| | |
| --- | --- |
| 4 | ION LP 2 Go Ultra Portable USB Turntable |
The ION LP 2 Go Ultra Portable USB turntable is smaller than the 45 and 33 RPM records it plays. It connects to PC and Mac computers via USB to allow users to convert music from analogue sources into digital format. The LP 2 Go features integrated stereo speakers.
---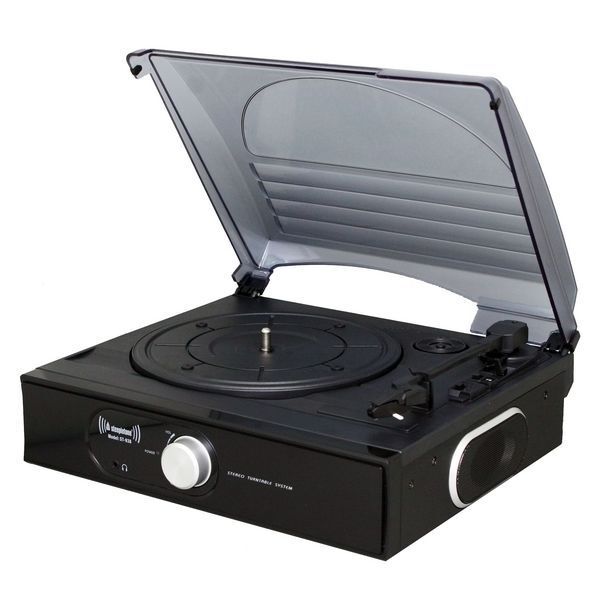 The Steepletone ST938 is a three-speed record player with flip-over stylus that is manufactured in Britain. It produces great stereo sound via its built-in speakers. It has a Perspex lid that flips down even while the player is in action. The ST938 is available in black, cream, and silver. It has a cue lever and auto-stop switch. The turntable is mains AC powered. This device comes with subwoofer out, line out, and headphone sockets.
---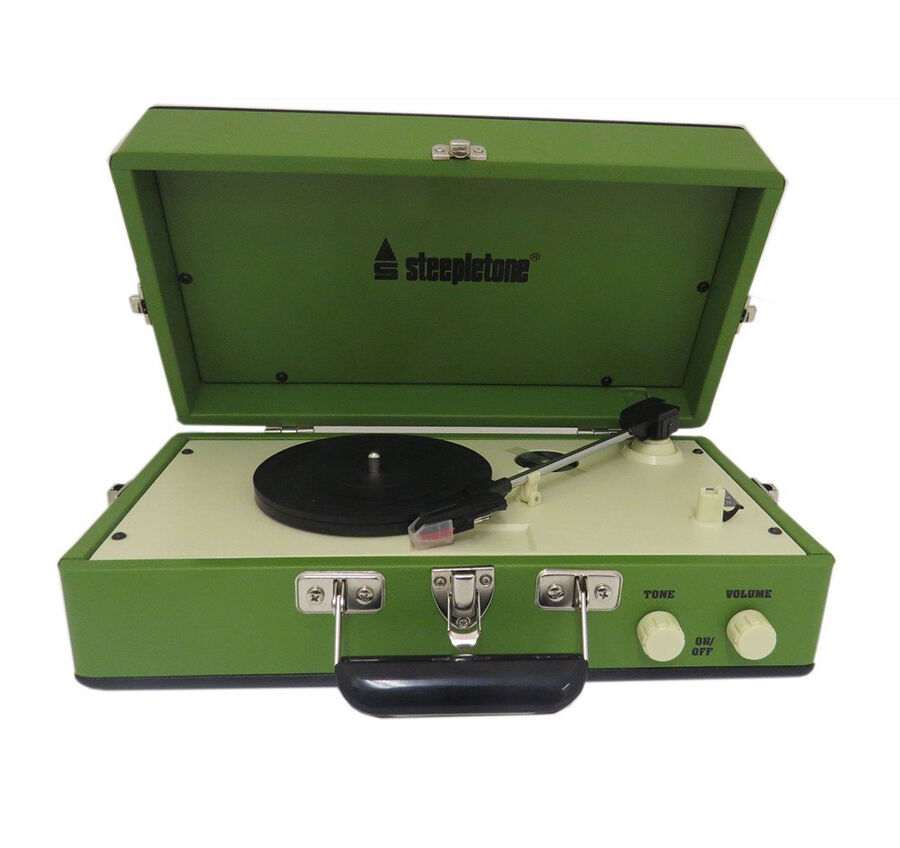 The Steepletone SRP025 is a 1960s portable vinyl record player with stereo speakers built into a detachable lid. It has a line-out jack, subwoofer output socket, and auxiliary in socket. It plays 33, 45, and 78 RPM records. The SRP025 is available in blue, green, orange, and red, and comes with a carry handle and closing straps.
---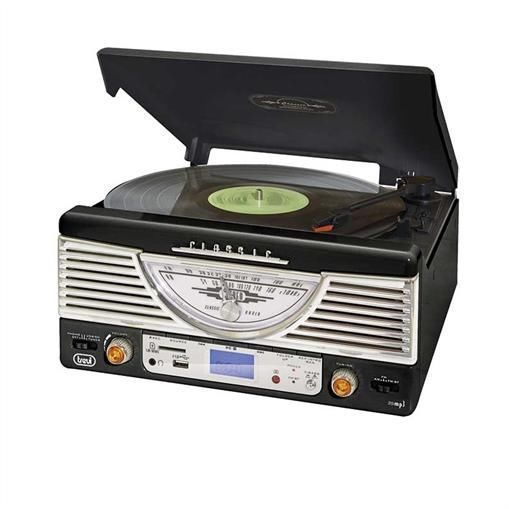 The Trevi TT 1062 E is a record player with built-in speakers and MP3 encoding, which allows users to record music from vinyl records onto USB drives or Secure Digital memory cards. The TT 1062 E comes with a remote control, headphone socket, and power supply. This device is available in black, red, and white, and plays 33 and 45 RPM records.
---
| | |
| --- | --- |
| 8 | Crosley Keepsake Turntable |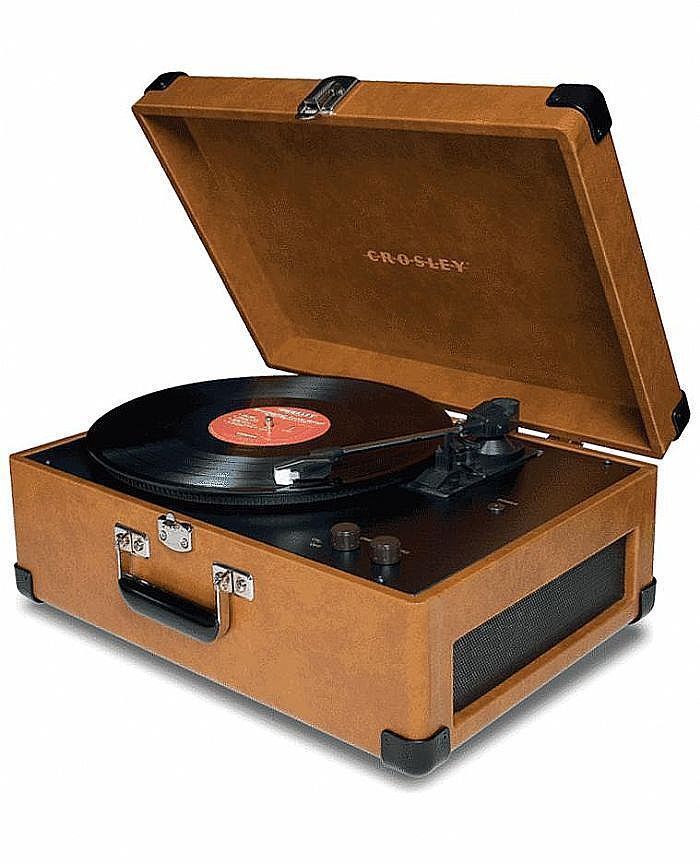 The Crosley Keepsake turntable allows users to convert vinyl music to digital format. It has a USB port and comes with software. The three-speed turntable is also ideal for listening to vinyl records using the integrated speakers or a set of headphones. This record player comes in a carry case.
---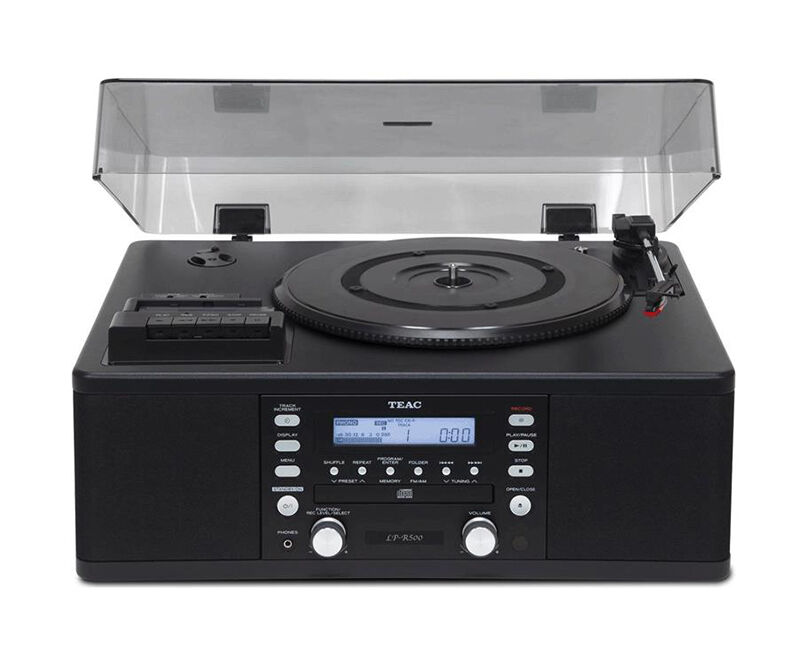 The Teac LP-R500 copies or plays back records, cassettes, and radio programs to CD. The three-speed turntable comes with a classic wooden console. It has auxiliary inputs at the back for connecting external analogue devices. It also has a stereo amplifier and two integrated monitor speakers.
---
How to Buy a Record Player with Built-In Speakers on eBay
You can find a variety of record players with built-in speakers on eBay, from retro models to ultra-portable high-tech turntables. To search, simply type a phrase, such as " retro record player with speakers", into the field that appears on every page. Browse the items on offer or refine your results by choosing the most appropriate item specifications. Record players with built-in speakers have a variety of extras that allow users to truly appreciate their record collections. Buyers should look for features that add versatility and make these players easy to use.