Today's tablet technology offers users an intuitive and dynamic mobile processing experience that makes tablets one of the most popular devices on the market. Many manufacturers develop operating systems to take advantage of the touch-sensitive technology used in tablets, including Microsoft and its Windows 8 OS. Consumers interested in purchasing
Windows 8 tablets
may want to learn more about the technology and the best options. By reviewing the product details of popular Windows 8 tablets and then exploring retail options in computer and electronics stores or on eBay, consumers can find the ideal Windows 8 tablets for their needs.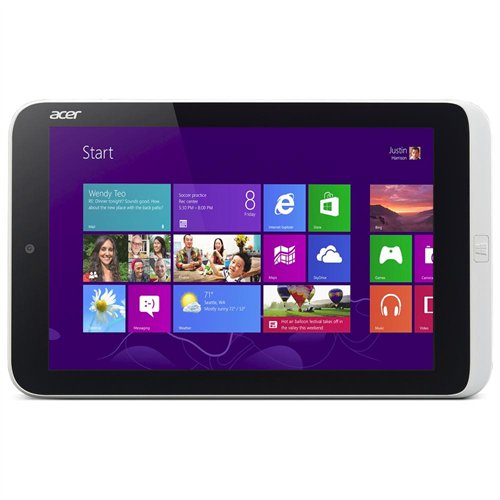 The Acer Iconia W3 features a 64GB SSD hard drive and 2GB of RAM to deliver fast processing. The 7.8-inch screen uses Active Matrix TFT Colour LCD technology to create a detailed 1280p by 800p HD display. A front-facing webcam and rear camera allow Web conferencing and photo capturing. Users can port the Acer Iconia W3 with an optional keyboard to achieve laptop-style word processing on the tablet. With the added advantage of a 3000 mAh lithium-polymer battery that lasts up to 8 hours, the tablet is great for home or remote use.
---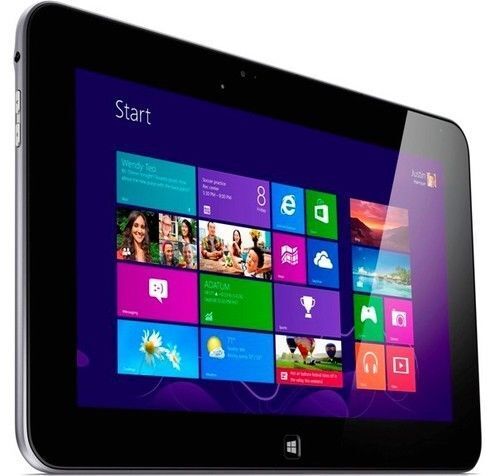 The Dell XPS 10 tablet is a comprehensive business tool with built-in security features that make it easy to manage on a business network. The ProSupport suite of services and drivers make porting with printers and scanners as easy as possible. An optional mobile keyboard dock transforms this tablet into a laptop-style computer and adds a USB port and an HDMI port to the mix.
---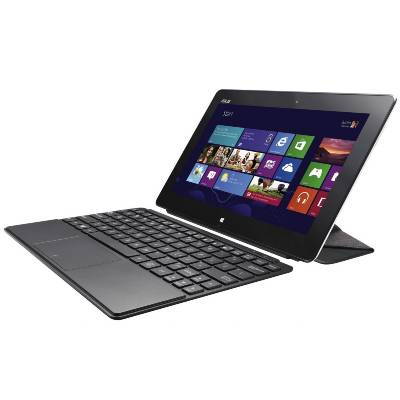 The ASUS VivoTab Smart tablet features an Intel Atom Z2760 dual-core processor that clocks in at 1.8 GHz for enhanced efficiency and performance. The 10-inch screen utilises IPS technology to deliver a 1366p by 768p resolution display. Weighing only 1.3 pounds, the tablet is a perfect travel accessory. With the added benefit of an 8MP, auto-focus camera and a battery that can last up to 9.5 hours, mobile users get a lot out of this device.
---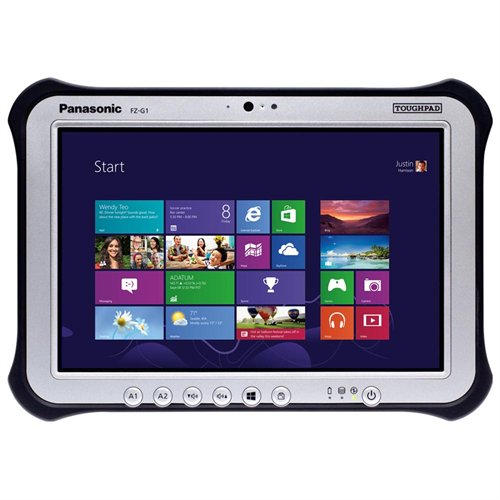 For users who work in demanding environments, the Panasonic ToughPad is a great choice. Its rugged form factor is dust-resistant and water-resistant and can withstand drops from 1.2 metres. A 10-inch, multitouch screen features a daylight-friendly design so users can read content even in bright sunlight. The Panasonic ToughPad comes with a USB 3.0 port and an HDMI port and includes the option of selecting a GPS, serial, Ethernet, microSD, or second USB port as an add-on.
---
| | |
| --- | --- |
| 5 | Lenovo IdeaPad Yoga 11S |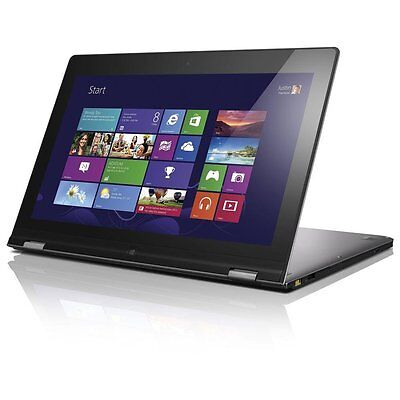 The Lenovo IdeaPad Yoga 11S features a unique flip-and-fold design that gives users four different ways to use this tablet: laptop mode for productivity, tablet mode for browsing and gaming, tent mode for video chatting, and stand mode for viewing media. The 11.6-inch screen on this Lenovo tablet utilises 10-point multitouch display technology to give users intuitive control. The webcam on the Yoga 11S also serves as an input device and responds to hand gestures to initiate command functions. The Lenovo Yoga S11 comes with Wi-Fi and Ethernet connectivity.
---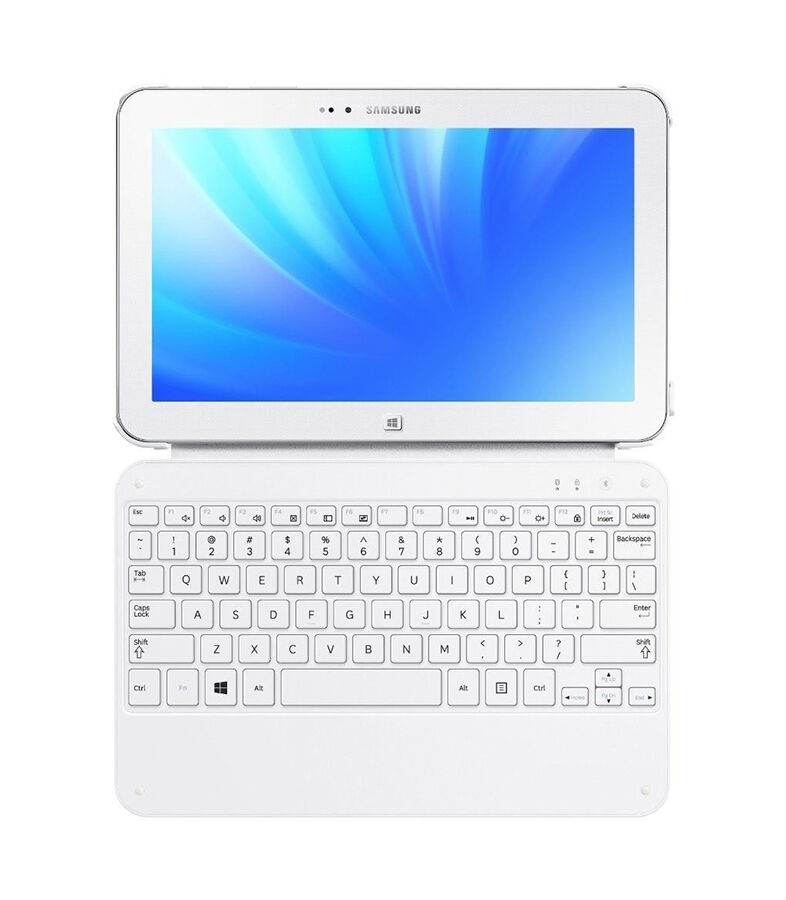 The Samsung Ativ Tab 3 is part of the Galaxy series of phones and tablets, and end users get the added advantage of controlling the interface using an S pen in addition to touch. With a thin form factor and a weight of 1.2 pounds, this tablet is ideal for travelling and remote use. Users who own Samsung Galaxy mobile phones can link their phones to the Samsung Ativ Tab 3 and view the phone's content on the tablet's home screen using Samsung SideSync.
---
| | |
| --- | --- |
| 7 | Vizio MT11X-A1 Windows 8 Tablet |
The Vizio MT11X-A1 features a 11.6-inch touchscreen display that delivers a resolution of 1920p by 1080p for full-HD viewing. An AMD Z-60 APU with Radeon HD graphics ensures the graphics performance on this tablet is precise and vivid. A 2MP front-facing camera makes Web conferencing easy, and dual speakers with SRS technology produce crystal-clear audio.
---
| | |
| --- | --- |
| 8 | Lenovo Thinkpad Tablet 2 |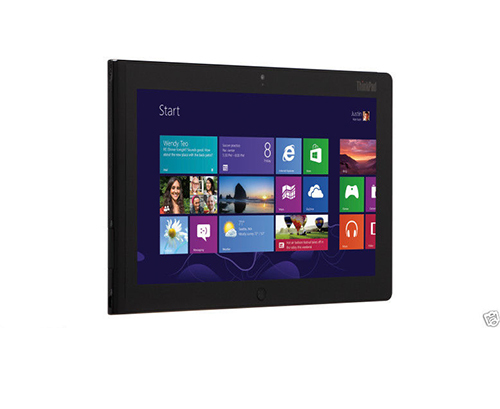 The Lenovo Thinkpad Tablet 2 features a five-finger multitouch screen that measures 10 inches and utilises IPS technology to give users wide-viewing angles and clear pictures. An optional Bluetooth keyboard dock transforms the ThinkPad into a notebook, while multi-monitor support allows users to port this tablet with an array of displays at once. The Lenovo Thinkpad Tablet 2 comes in basic 4G and Wi-Fi 4G models for connectivity on the go.
---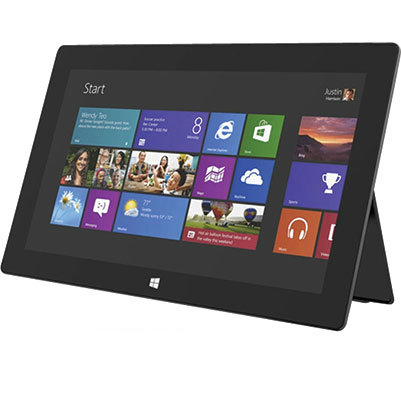 The Microsoft Surface Pro offers a comprehensive laptop-style experience due to the Touch Cover, a slim, pressure-sensitive cover that doubles as a keyboard and comes in a wide variety of colours, and the Type Cover, a more traditional, laptop-style keyboard. With an Intel core and HD graphics included on this Microsoft tablet, users get a dynamic visual experience and responsive processing.
---
How to Buy Windows 8 Tablets on eBay
Consumers looking for a Windows 8 tablet can comparison shop on eBay with ease. Running a general search for a keyword term such as 'Windows 8 tablet' using the search tab found on any page on eBay pulls up all of listings on the site related to that term. Consumers can scan these results for appealing products and click on their highlighted names to review product information. The site also allows consumers to communicate directly with sellers to confirm specifications and clarify any questions they have about tablets. With its consumer-friendly features and wide selection, eBay offers one of the easiest shopping experiences for anyone who wants to take advantage of tablet technology equipped with Microsoft's interactive and touch-sensitive Windows 8 operating system.