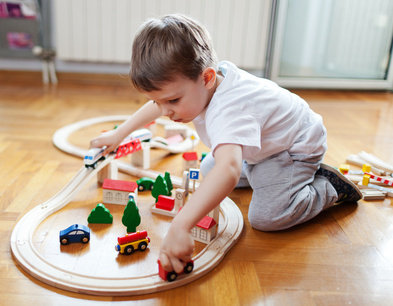 Your children will have hours of fun when playing with a toy car park, a make-believe parking garage in miniature scale. To keep children occupied, continue to add items to the set to stimulate their imaginations. Consider purchasing toys which enhance playtime, plus give you an opportunity to educate children about road etiquette.
Cars and Trucks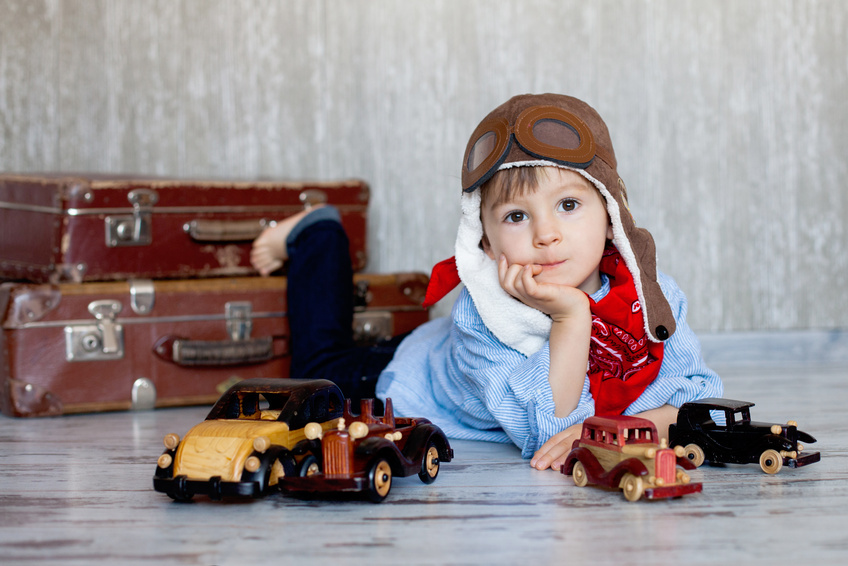 When role-playing real life situations, the same toys get boring unless you introduce new toy cars from time to time. A favourite amongst kids are matchbox cars that fit easily on the toy garage. They also fit perfectly into little hands that manoeuvre the cars around turns and up ramps that may encourage mimicking engine sounds. Another model that takes hits and bumps are selections of wooden toy cars and toy trucks available from eBay sellers. Children quickly identify the difference between an ambulance, fire truck, taxi cab, backhoe, or police car. Make sure that you purchase cars and trucks in an appropriate size to fit on your toy parking garage.
Toy Road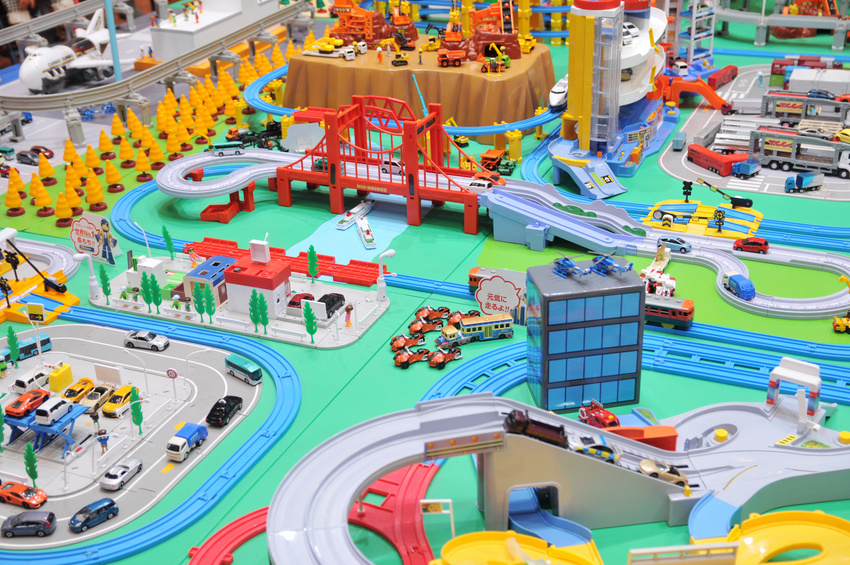 Another fun item to add or switch out if your toy garage already has one, is a toy road or mat. Place it under the garage so your children can meander through streets before retiring the car or truck in the garage. The youngsters learn to motor through alleys and alongside pretend buildings or stop to rest in a designated area such as a park. The road mat may be vinyl, cardboard, or a soft rug or carpet with rubber, non-skid backing. Your toy road may roll up for storing conveniently out of the way or you can keep it out permanently in a playroom. Choose a specific scene such as an airport, construction site, racetrack, or a township for your children to explore and strategise escape routes and shortcuts.
Toy Road Signs
Teach your children the meaning of road signs by placing these iconic images on the toy garage and the nearby road mat. These plastic or wooden toys come with bases so they do not fall over, and you may pick up and move them to other locations. Children learn what images represent, such as a signs for a pedestrian crossing, railroad crossing, posted speed limit, stop sign, no parking, sharp turn, bicycle trail, and others. You can purchase plain, wooden toy signs and create your own message. For heavier signs, buy a set of die-cast signs with international symbols to add to your collection of toy car add-ons.