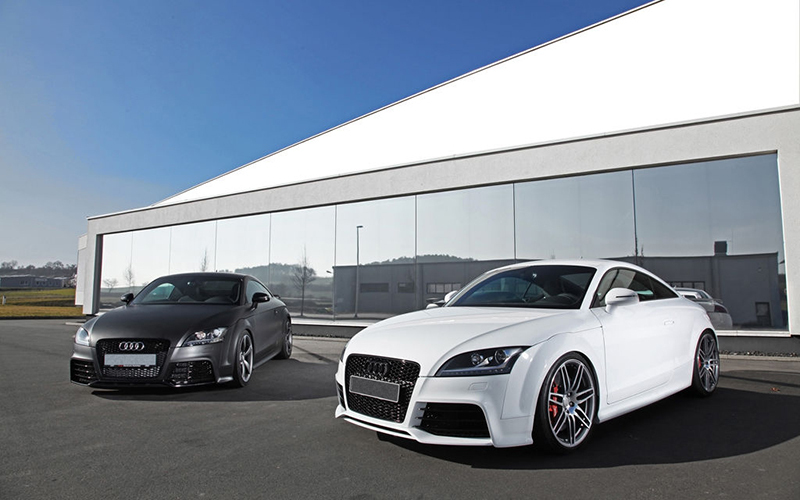 All the Audi vehicles are undeniably attractive, and it is hard to resist a sporty-looking coupe. With no rear doors, the cars have shorter frames and sleeker appearances and are usually lighter and faster than saloon models. Audi has made vehicles since 1966, although the coupes did not come along until much later. The Audi coupes continue to get better with each passing year, and that makes it challenging for some buyers to choose models.
2014 Audi TT Coupe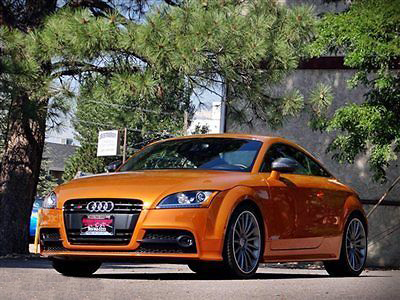 The Audi TT coupe is one of the manufacturer's best selling sports cars. With the trademark rounded top and rear, the TT is both aerodynamic and appealing. The 2014 model received outstanding ratings in all the important categories, including safety, reliability, comfort, and engine power. To give shoppers more options, Audi has three versions of the TT that vary in power and performance. All models feature dual-clutch transmissions that shift seamlessly, and the car has surprisingly good fuel economy and comfortable front seats. The rear of the TT does not have much room, but the climate controls and navigation systems make travelling a breeze, and drivers can expect a good amount of traction and control from the all-wheel-drive systems. The three Audi coupe models have between 211 HP and 265 HP, and the TT convertible is perfect for those who crave a bit of adventure.
2014 Audi A5 Coupe
Most people are familiar with the Audi A5 saloon models, but the A5 coupes are sportier. First released in 2008, this coupe received a new look in 2012. In 2014, Audi took things a step farther and gave the Audi A5 more power along with redesigned headlights with LED lighting and xenon-plus lamps. Buyers can choose the kind of upholstery fabric they want with choices including materials like fine Nappa leather. The 2.0-litre TFSI engine has 220 HP, and buyers have the option to select manual or automatic transmissions.
Audi A3 Cabriolet
The Audi A3 is a long-time consumer favourite, and the cabriolet version is equally popular. Some industry professionals rated it the top car of 2013 during its first year of production. It comes with a 138 HP engine that saves fuel by converting to a two-cylinder engine when cruising, a 179 HP engine, or a 148 HP TDI diesel engine. The fabric top uses automatic controls, and unlike many other cabriolet models, the reinforced frame of this Audi coupe does not shake or shudder on the road.