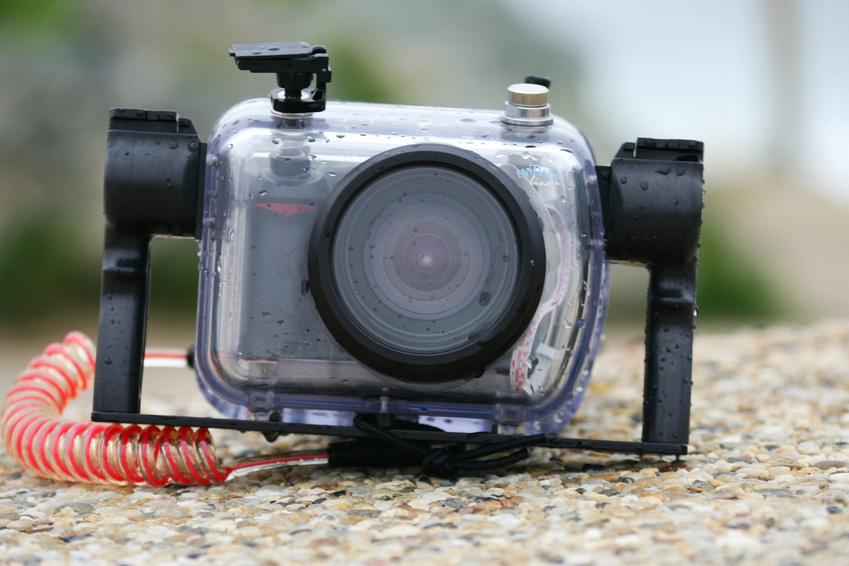 Cameras are expensive items that need protecting against bumps, scratches, dirt, and wet. To adequately protect valuable camera equipment it pays to use a top quality camera case. A wide range of camera cases are available, including protective digital SLR cases, stylish leather cases, durable waterproof cases, secure hardcover aluminium cases, and practical shoulder bag camera cases.
Top Digital SLR Camera Case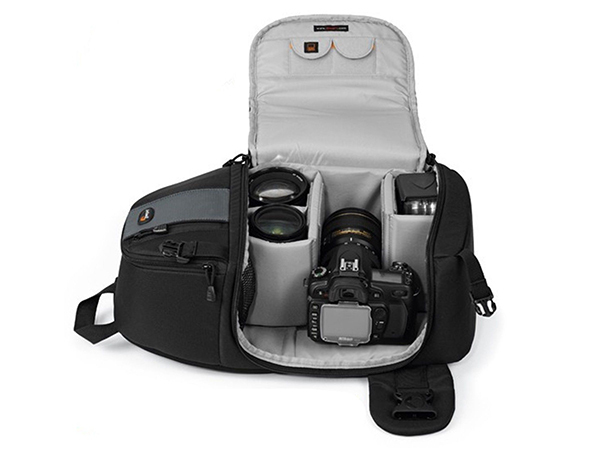 Digital cameras are large and usually have one or more extra lenses, various cables, chargers, and other equipment. For keeping a DSLR device and accessories safe and protected, the LowePro Slingshot is a great choice. An easy-carry single strap bag slings across the shoulder, allowing users to quickly transfer the bag from back to front for easy camera access. Made of durable nylon, this digital camera case holds DSLR with mid-range lens attached, two to three additional lenses, and various accessories, all neatly and safely padded and packed. The built-in digital memory card organiser is an added bonus.
Top Leather Camera Case
For practicality without sacrificing style, the Grafea leather camera case comes in brown or black full grain leather. With its 1970s style vintage design, this leather camera case has multiple compartments for carrying various types of camera devices as well as additional accessories. Soft lining, removable padded inserts, various side pockets, and adjustable shoulder strap ensure the Grafea leather camera case is durable and practical while also looking fashionable.
Top Waterproof Camera Case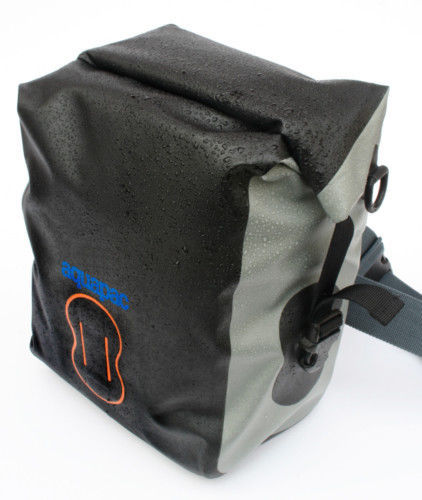 Any keen photographer who likes to get out and about in nature requires a good waterproof camera case to protect the device and accessories from wind and weather. A top waterproof case, the Aquapac Stormproof Pouch is ideal for keeping cameras clean and dry. Designed for smaller cameras, the pouch has an adjustable strap for wearing around the waist. Ideal for use with small compact cameras, its inner padded lining, roll down seal top, high-frequency welded seams, and integrated lashtab are some of its useful features.
The Clubman AL18 Aluminium Case is a top performing hard cover case for serious photographers who want to protect their valuable camera equipment. With sturdy carry handle, the case is made of lightweight aluminium and has full internal foam lining and dividers for added protection. Lockable for added security, it is an ideal option for those who travel abroad with their equipment. Large enough to carry digital and conventional SLR cameras, various lenses, and additional accessories, the Clubman AL18 aluminium case is reasonably priced.
Top Shoulder Bag Camera Case
For a practical shoulder bag style case to protect a valuable camera, the ThinkTank Retrospective is a great option. Large enough to carry a DSLR, rangefinder camera system, or Micro Four Thirds, this shoulder bag case has a durable outer fabric, special hook and loop latches to enable silent opening of internal fasteners, and comfortable wide shoulder strap that is adjustable. Its simplistic styling helps to keep a low profile despite expensive camera equipment being stored inside.