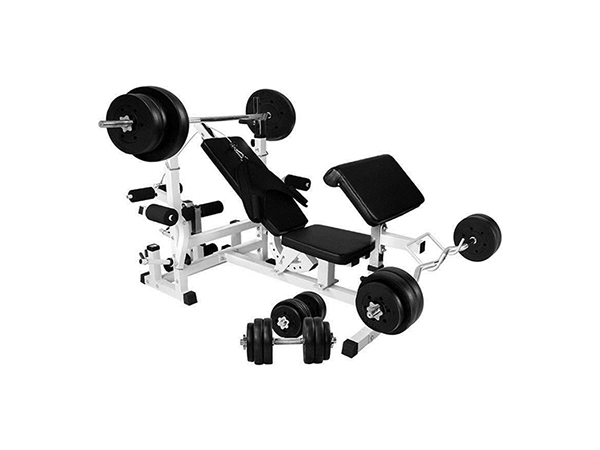 Multi-gyms provide a safe and effective gym workout in the comfort of one's own home. For fitness, body toning, or muscle bulking, multi-gyms allow people to focus their workout to one specific area of the body or focus on a total body workout. When purchasing a multi-gym , consider several important factors, like the size of the equipment, the amount of weights, and the types of exercises it allows.

Consider the Size of the Multi-Gym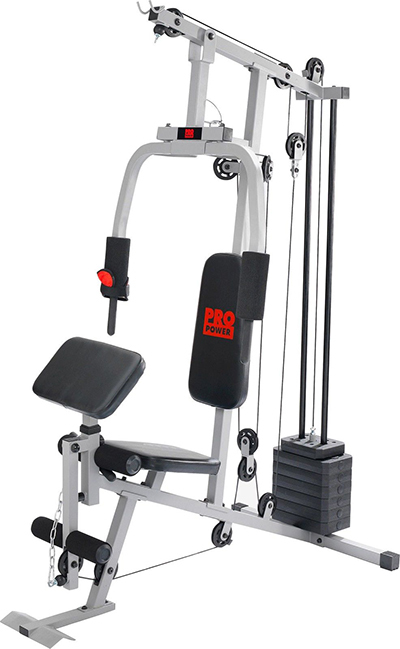 When compared to home gym equipment, like exercise bikes, cross trainers, or rowing machines, multi-gyms take up quite a lot of space. Depending on the brand of the multi-gym and the types of exercises it does, they range significantly in size. Important considerations when buying a multi-gym are the gym's height and the space needed when performing the exercises. A spare bedroom, garage, or second living room is the ideal space for a multi-gym. Keep in mind, if the multi-gym is sitting in the corner of the living room, it may not get much use. Some brands, like Weider, offer some multi-gym models that are ideal for use in smaller spaces. The Weider Total Body Works 5000 offers a good selection of upper body workouts and a few lower body workouts as well, all on a compact gym designed to neatly fold away when not needed. Before purchasing, be sure to get the machine's measurements.

Consider the Amount of Weights the Multi-Gym Offers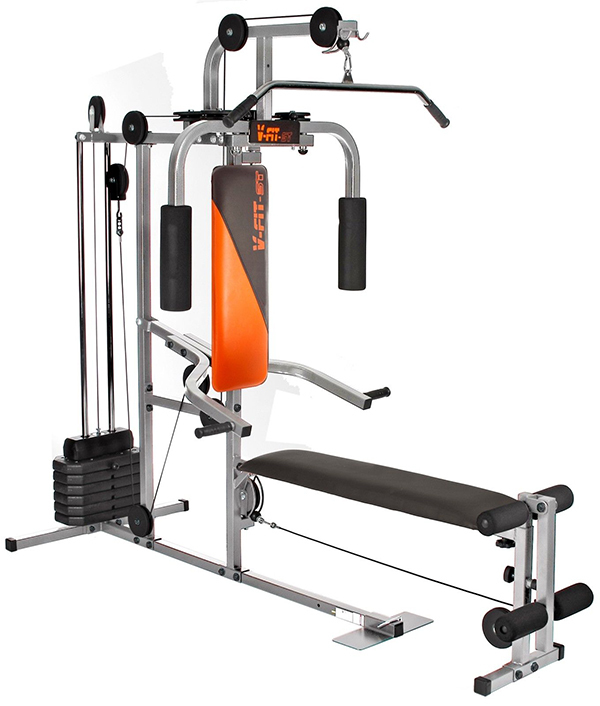 Another top consideration when looking to purchase a multi-gym is the amount of weights. The less expensive models tend to be limited on how much weight resistance they offer. Most home multi-gyms offer enough stackable weight for the average person to tone up and get into shape. For the person looking to build bulk muscle or really increase their fitness and strength, a commercial multi-gym is likely to provide sufficient stackable weight. The Body Solid EXM 1500S has a stackable weight of more than 72 kg and is good option for those who are looking to push their fitness further.

Consider the Types of Exercises the Multi-Gym is Capable Of
Some multi-gyms focus on working the upper body, some focus on the lower body, while others have the ability to work the entire body with a wide selection of exercises. With several workout positions and various exercise stations, a good quality home multi-gym is capable of offering a minimum of 12 exercises, while top commercial multi-gyms offer up to 40 different exercises. The Dual Stack multi-gym from Marcy is a great mid-range piece of equipment that offers over 20 different exercises, and even allows two people to exercise simultaneously.