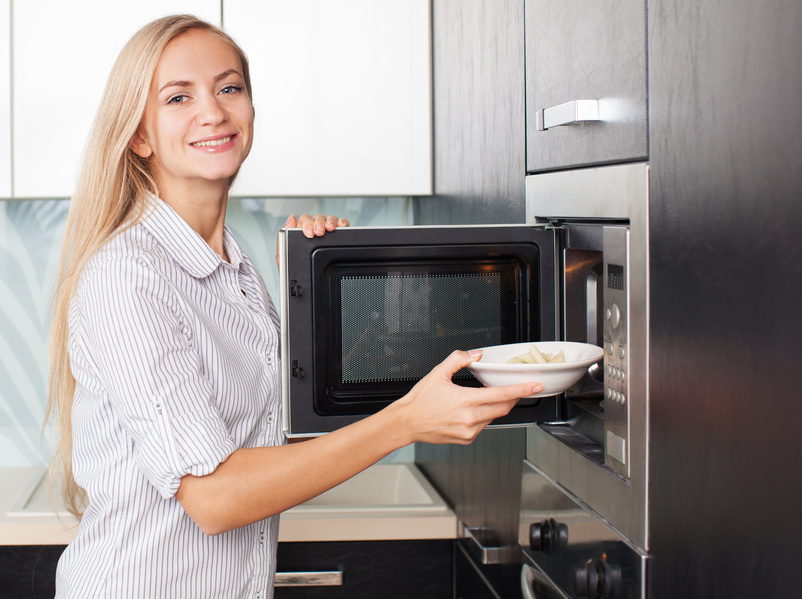 Microwaves are handy kitchen appliances for reheating leftovers or cooking simple meals. Many of them sit on the worktop, whereas others are built into cupboards. When buyers want to purchase a built-in microwave, they should consider the installation and styles of appliances.
Installation of Built-In Microwaves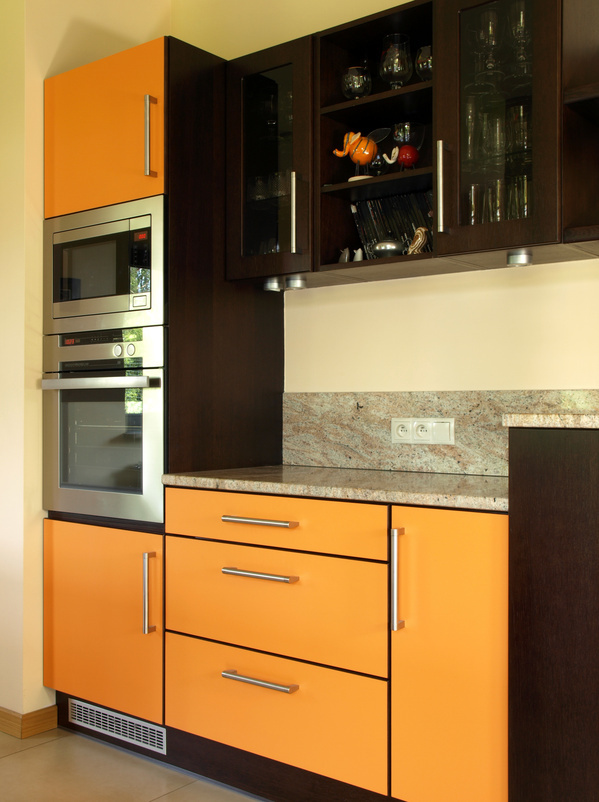 Microwaves use a lot of power in a short amount of time. This means that, in some homes, built-in microwaves are wired into the same circuit as other kitchen appliances, such as ovens. Unfortunately, this can lead to short circuits during times of heavy use. Buyers should consider how much power the built-in microwave needs and check how any existing sockets are wired. It may be necessary to install an additional 20 amp circuit for the microwave alone. There are built-in microwave kits that contain frames and other supplies that make installation easier.
Over-the-Range Built-In Microwaves
Over-the-range microwaves are a popular choice. They often come with hoods and fans that allow them to be used over hobs or ranges. The hoods connect to existing ventilation systems. These integrated microwaves come with screws and bolts that make them easy to install. They attach to the back wall for additional support. It is important to select the right style of microwave for this type of installation.
Cupboard Built-In Microwaves
Microwaves can be built into cupboards in a similar way to built-in ovens. These models have drop-down doors that make them easy to use. Many buyers choose modern combination microwaves, which also function as convection ovens. This means that they can be used as a secondary oven. This is generally the most expensive option when buying a built-in microwave oven.
Built-In Microwave Drawers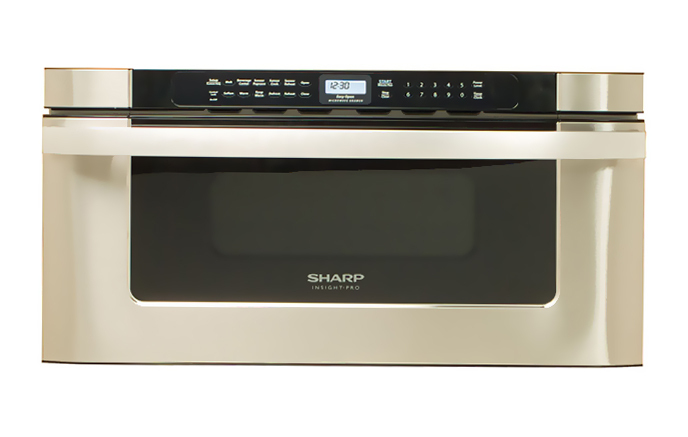 Microwave drawers are a modern option that can be installed under a cupboard and are popular in kitchens with islands. The microwave pulls out like a drawer, and food is put in and removed from the top. When considering a microwave drawer, buyers should be aware that these appliances are not as high as other types of appliances, so they cannot accommodate a tall coffee mug or large bowl.