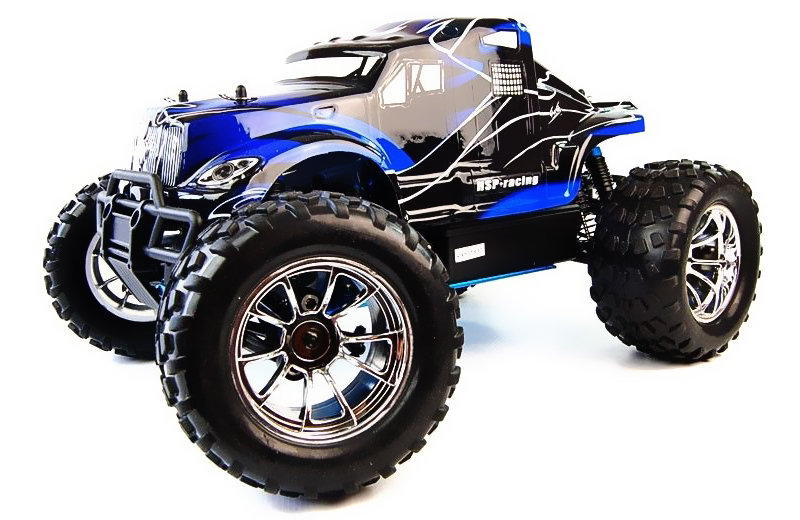 Nitro RC cars provide high-speed fun for hobbyists who already have some experience with RC cars. They require significant maintenance, even when bought "ready to run", and frequently crash because they operate at such high speeds. Repair and maintenance are part of the pleasure for a person who enjoys running a nitro RC car.

High Speed, High Risk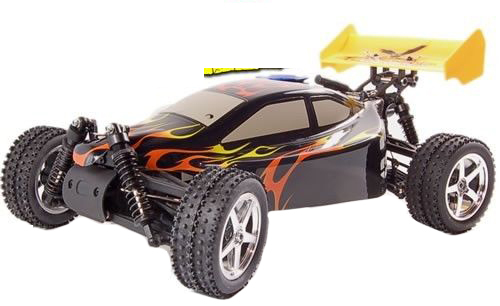 Of the three fuels used in radio-controlled cars, nitro, or nitromethane, is particularly powerful. It allows RC cars to attain high speeds, which is exciting but also puts the vehicles at relatively high risk of damaging crashes. This makes nitro cars better for hobbyists who already have some experience with RC cars.
Ready-to-run or Not?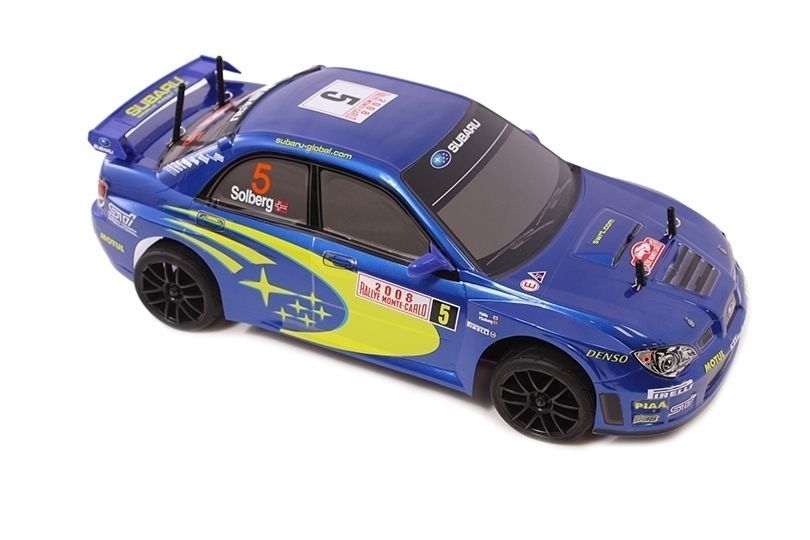 RC nitro cars come "ready to run", but they also come in kit form. Alternatively, a buyer can select parts to assemble into a custom nitro car. Even a "ready to run" nitro car needs its glow starter and glow fuel. Glow starters often come in kits complete with tools for first-time owners, and a variety are available for those more experienced with nitro cars. Buy glow fuel locally since it cannot be delivered by post.
On- or Off-road Suspension?
The off-road nitro RC models have large wheels with significant tread and a resilient suspension system designed to handle substantial variations in the surface. On-road nitro RC cars are essentially without suspension and have small wheels with little tread. It is important to decide in advance the intended use because off-road terrain can quickly destroy any on-road RC car.

Do You Want to Drift?
The nitro car's speed makes it a natural RC drift car. Alternatively, choose an on-road nitro car and reduce the traction by wrapping the tyres with electrical tape or purchase special wheels made for drifting. Nitro engines can overheat during these repeated sprints, so some owners recommend drilling extra holes for additional airflow into the engine compartment. Drifting requires considerable practice in RC cars, so throttle up, slide, and hope not to crash too often.

Expect to Invest in Maintenance
Maintaining a nitro RC car is very similar to maintaining a regular car. The air filter needs regular replacement, while the engine and suspension needs regular maintenance. Most nitro RC drivers also find themselves replacing parts broken in crashes, which are essentially inevitable due to the car's high speeds. Be sure to keep on hand a toolkit, air filter oil, extra batteries for the transmitter, and plenty of glow fuel.