Any musician or recording artist who wants to give their tracks a professional sound should think about picking up a decimator. A decimator is a piece of hardware that suppresses unwanted sounds in an instrument or mix, resulting in a much cleaner audio signal. Musicians have a variety of options to choose from that can add a new level of polish to their songs.
Decimator Noise Reduction Pedal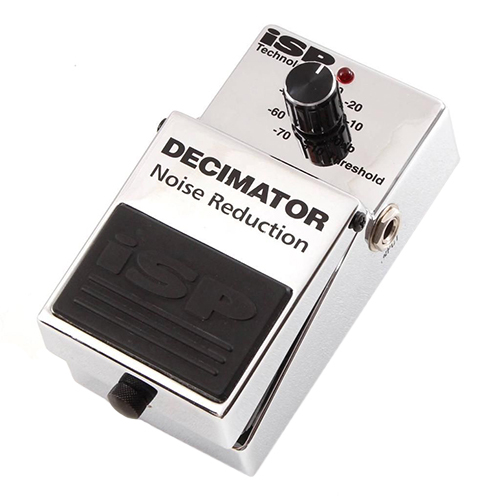 This product goes one step beyond the features that most associate with noise reduction pedals. Not only does it accurately eliminate unwanted noise, but the technology inside the pedal is capable of determining variable signal-to-noise ratios and cleaning up the static and hiss. Essentially this means that the pedal can detect when a guitar player hits a brief and staccato note or a slow and long note and make adjustments accordingly. This product does much more than simple reduction, it gives you a clean and dynamic signal based on the nuances of your performance.
Decimator ProRack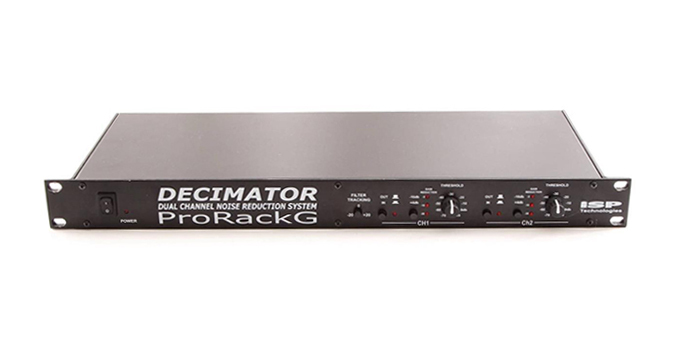 The Decimator ProRack is a much more advanced version of the decimator effects pedal. It offers dual channel noise reduction capabilities, which eliminate noise more effectively. This is highly recommended for any professional musician, as it can be attached to a portable rack and transported from venue to venue, and it offers pristine noise cancellation capabilities. It works just as well in any studio environment, especially if your recordings are suffering from unwanted hiss or buzzing.
Decimator ProRackG
This piece of equipment is remarkably similar to the ProRack, except that is tailored for guitars in high gain situations. It works, and looks, like the ProRack. This rack is capable of dynamically controlled low-pass filtering as well as low-level downward expansion. As with the ProRack, the ProRackG is an excellent choice for both live and studio applications. Though this piece of equipment is ideal for the guitarist, it can still work well with a number of different instruments.
Decimator G String Noise Reduction Guitar Effects Pedal
The difference between the Decimator G String pedal and the decimator pedal is similar to the differences between the ProRack and ProRackG. This pedal specifically eliminates high-gain noise that comes from an electric guitar. This is a much smaller and less expensive alternative to the rack mountable ProRackG. The portability of this pedal makes it a great choice for a musician that travels a lot or is on a budget.
Decimator II Noise Reduction Pedal
The Decimator II offers several improvements over the original decimator pedal. Most notably, the Time Vector Processing aspect of the previous models has been vastly improved and linearised. The sophisticated nature of the improved technology and portability of the format make this pedal a great choice for incorporating the best of both worlds.