Maclaren makes a number of high quality products for babies and toddlers, such as the Maclaren Quest pram. It is a sturdy, lightweight pram that is ideal for new parents. Buyers should learn about the top features of Maclaren Quest prams, including their weight range, steering capability, and seat positions, in addition to how well they fold and whether they are easy to clean.
Weight Range of Maclaren Quest Prams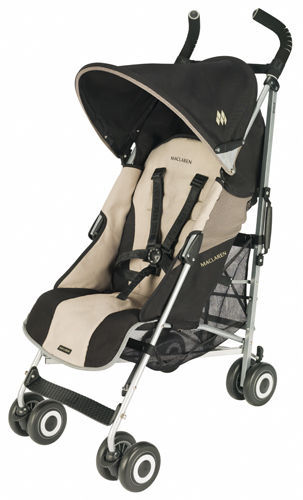 The Maclaren Quest pram has an impressive weight range. It is suitable for newborn babies and children up to 15 kilograms, which typically covers children up to 4 years old. This means that parents can use the pram for a number of years rather than buying multiple prams and pushchairs as the child grows.
Steering for Maclaren Quest Prams
The Maclaren Quest pram has excellent steering capabilities, with handles that are easy to grip. The Maclaren Quest has two separate handles bent at an angle, which makes it comfortable to push and steer. The front wheels operate on swivel hinges, which gives the pram a high degree of manoeuvrable. It turns corners sharply and is easy to control when reversing. The front wheels lock into place when the pram is not in use to keep it from rolling away.
Seat Positions for Maclaren Quest Prams
Maclaren Quest prams have four adjustable seat positions, ranging from upright to completely reclined. This is ideal for making children comfortable, whether they are awake or asleep. Parents can adjust the seat position in a smooth motion with only one hand while children remain asleep.
Folding Ability of Maclaren Quest Prams
Parents can fold and unfold the Maclaren pram with only one hand. When folded, the Quest occupies very little space. Its folded size is 150 centimetres high by 24 centimetres wide by 24.5 centimetres deep. This makes the pram easy to store or transport in the boot of a car.
Washability of Maclaren Quest Pram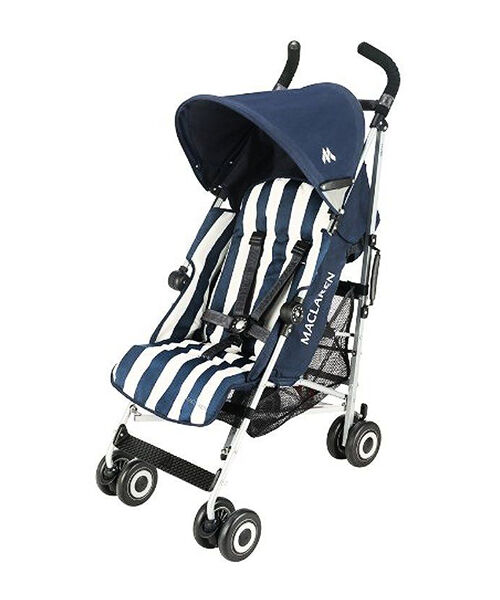 The removable Maclaren Quest seat and other fabric parts of the pram, such as the hood, are made from stain-resistant, washable materials. This makes it easy for parents to keep the pram clean and in good condition.