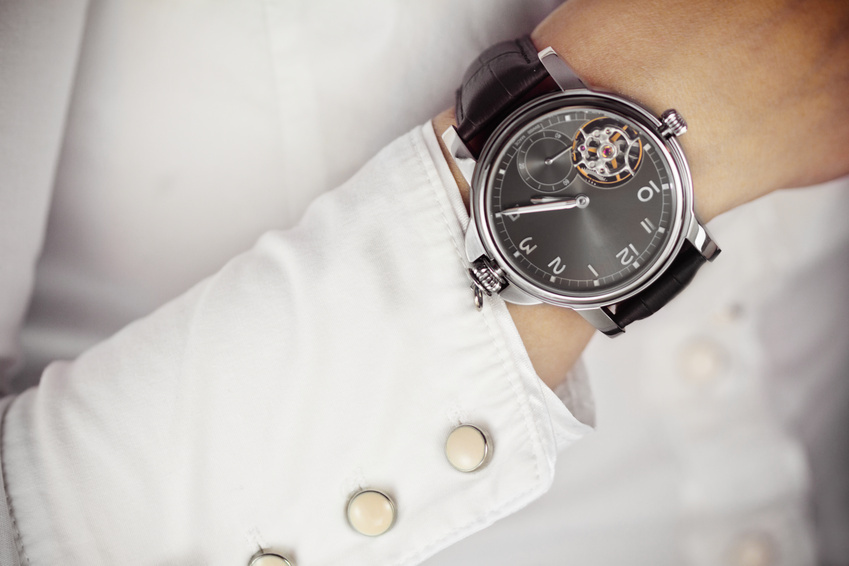 Forgetting to wind a mechanical watch may result in you being terribly late for something important which is why many people opt for a digital watch instead. However, you can still enjoy the classic design of a mechanical watch if you choose an automatic watch. Learn about their top features to discover how beneficial and stylish these watches can be.
Self-Winding

All automatic watches have a self-winding movement. Inside, they have a small weighted rotor that oscillates in order to wind the mainspring that then turns the gears that move the watch's hands. As you wear the watch, your arm generates motion that then translates into energy to power the gears that wind the mainspring. If you wear the watch every day, it maintains a power reserve. You do need to adjust the watch regularly as it can lose or gain a few minutes per month.
Timeless Watch Designs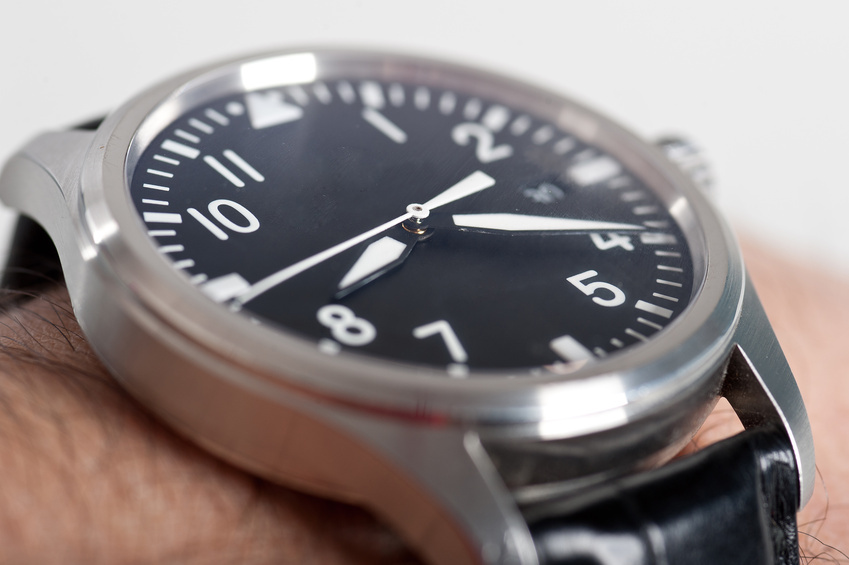 An automatic watch looks like a mechanical watch, a classic timepiece that carries a certain attitude and a sense of style. Watches are not merely for telling you the right time, but they also function as accessories and contribute to your look. The face of an automatic watch features numbers and elegant hands that indicate the time. Compared to digital watches that have electronic dials, the automatic watch can look more sophisticated.
Water Resistance
If you want your watch to last longer, make sure it is water resistant for the activities you participate in. Waterproof watches can endure accidental wetting, while some watches work even when diving.
| Watch Depth Rating | Usages |
| --- | --- |
| 10 metres/1 atmosphere | Accidental exposure to water: splashes, accidental immersion |
| 30 metres/3 atmospheres | Splashes, brief immersion, rain; no swimming or bathing |
| 50 metres/5 atmospheres | Swimming, for wearing near household sinks, poolside diving, snorkeling |
| 150 metres/15 atmospheres | Swimming, poolside diving, snorkeling, scuba diving |
Generally, you can find the water resistance depth rating on the case back or the dial.
Automatic Watch Materials
Automatic watches follow the design of mechanical watches and often feature high-quality materials. You are quite unlikely to find inexpensive plastics in a proper automatic watch. Instead, these timepieces sport durable metals that protect the movement and dial. Stainless steel is one of the most popular materials as it resists both discolouration and tarnish. Durable, but lighter, titanium is also gaining popularity, while the most luxurious watches are gold. The watchband is typically either metal or leather. Metal bands are in the form of a bracelet and consist of metal links, while leather is for straps that come in one piece.