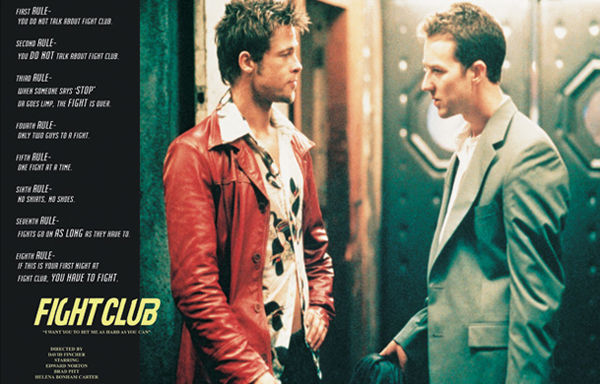 A controversial movie, Fight Club has, over time, both received recognition and sparked debate as a cult film classic. Fans of this movie, and the book on which it is based, may obtain any number of collectables, from T-shirts to posters. Understanding the types of collectables available and the ways in which they represent Fight Club can help the collector choose those that best fit into their collection.
T-shirts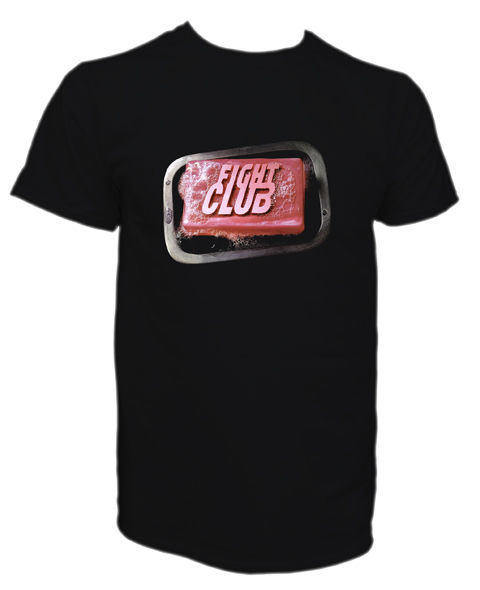 Some of the most common Fight Club collectables are t-shirts that embody the story's symbols and themes. Collectors may choose from a wide variety of designs and patterns. Some of the most popular include those decorated with quotes and narratives from the movie. Other popular themes include the classic pink soap bar with "Fight Club" emblazoned across it, shirts that replicate the "Sock it to Me" t-shirt worn by Tyler Durden, and "Project Mayhem" shirts that replicate that logo for Tyler Durden's violent anti-consumerism group.
Leather Jackets
One of the most distinctive aspects of the Fight Club costumes is the red leather jacket Tyler Durden wears. A leather replica of this jacket allows the collector to dress up realistically as Durden at parties, while also adding a distinctive piece to any collection. Other stylish replicas come in black with white striping, black leather with red striping, and red leather with white striping.
Posters
The number of movie posters commemorating Fight Club rivals the number of t-shirts available to collectors. These posters offer a number of images and texts that capture essential themes and symbols in the movie and book. For instance, the original movie poster highlights the main characters with the pink Fight Club bar of soap positioned in the upper right hand corner. Others replicate the Fight Club rules, portray scenes from the movie, display graphic renditions of the movie, and sport depictions of the classic pink soap bar.
DVDs and Blu-Rays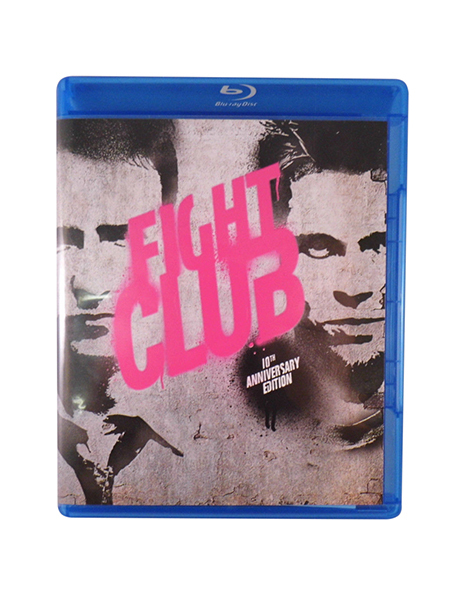 DVDs and Blu Rays give collectors the ability to view their favourite film whenever they wish. In addition, many of the special edition versions come with extra features, such as behind the scenes peeks, deleted scenes, and other details regarding the background and production of the film. A special collector's edition comes with even more features, such as still galleries and storyboards.
Steelbook
A popular method for preserving one's memorabilia is to use a steelbook. These steel cases provide places for paper and electronic collectables that allow the collector to retain their items in one sturdy location. Collectors may obtain steelbooks specifically designed for Fight Club memorabilia. These books come emblazoned with images from the movie, such as the pink bar of soap or the main characters.