Buying appliances for a kitchen can be a daunting task. Appliances should be functional, and fit well with the style and size of the home. Whether side by side, or top and bottom, there are many fridge freezer models and styles that can work well in a large kitchen.
Beko Large Fridge Freezer
The dimensions of Beko's large fridge freezer make it a great choice for a large kitchen. This model has a refrigerator on top and a freezer on the bottom. The inside has numerous shelves and drawers allowing it to hold a large amount of groceries. Two added bonuses of this fridge freezer are a water dispenser and an ice maker.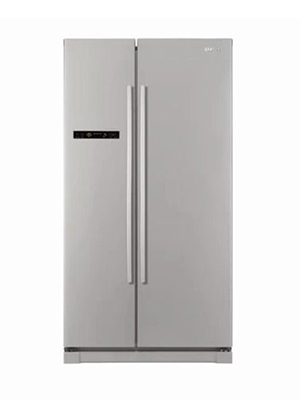 For a stylish, stainless steel appliance that is also functional, this Samsung model is the way to go. The stainless steel exterior looks great with any decor. The large capacity of this fridge freezer means you never run out of room for food. There are large drawers and special compartments allowing you to keep your fridge and food organised. The multi-flow technology that Samsung uses ensures that the fridge stays evenly chilled preserving food even longer.
Hotpoint Quadrio French Door Fridge Freezer
For a fridge freezer that uses advanced technology, the Quadrio model by Hotpoint is perfect. The first four-door fridge of its kind, the french style doors and drawers open independently using less energy and power. High definition cooling ensures all food stays fresh and chilled. An antibacterial lining helps keep bacteria away as well. Many drawers and compartments, including a wine rack, help keep food organised. This model also comes in many styles, including stainless steel, high gloss black, and gun metal grey.
LG GM5148AEQV Fridge Freezer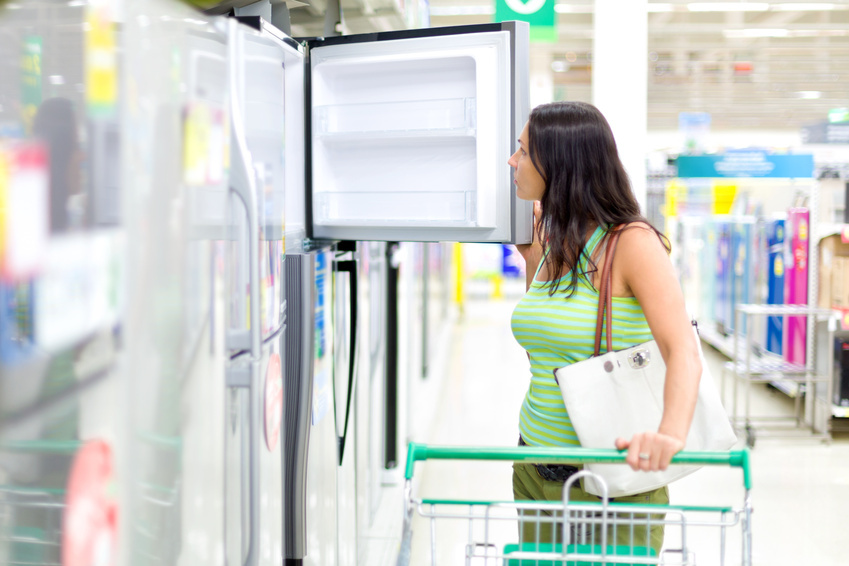 This multi-door model is a great choice for a large kitchen and is great for the environment. Receiving an A-plus energy rating, this fridge freezer keeps your food chilled while keeping your energy consumption low. French doors open at the top featuring shelves, drawers, and compartments. Three drawers on the bottom provide ample food storage as well. Other nice features include an auto-flip door, folding shelf, and bright LED light. The stainless steel exterior looks great in any kitchen.
If looking for a simple, yet still high-quality fridge freezer, the large capacity and storage features make this ideal for a family. The fridge features adjustable shelves, a wine rack, shelves inside the door, and separate compartments for fruits and vegetables. The Frost Free technology ensures your food never over-freezes and cuts defrosting time. Should the power go out, this fridge freezer maintains the freshness of your food for up to 15 hours.