Preparing for the KS2 and KS3 grammar tests takes time, study, and patience. Assisting children to do their best on these all-important tests may include home study and tutoring. Finding the best study guides to give your child the skills and confidence needed is a good way to ensure a positive result.
'KS2 English Grammar' from CGP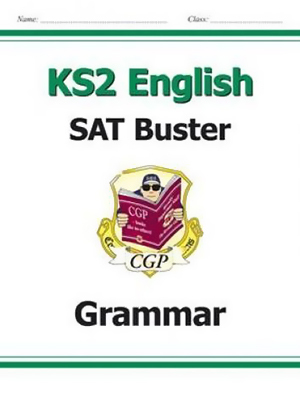 This is a user friendly, colourful book that covers all English topics in the National Curriculum for students aged 7 through 11. The writing style is quite straightforward, easy to understand, and simple to use. The book presents information aimed at both visual and written learners with the colourful examples and pictures, along with clear and concise examples and explanations. The book features numerous practice opportunities to reinforce writing and speaking skills. The guide moves through the points of study in an orderly way, which builds from beginning skills to more advance skills with an easy flow, urging the student to practise the skills in everyday situations.
'English Grammar in Use' by Raymond Murphy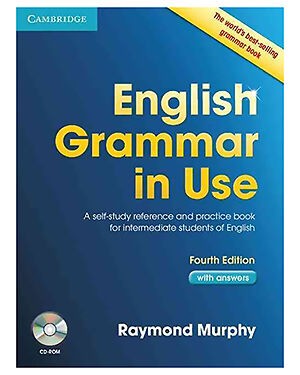 The current edition of 'English Grammar in Use' by Raymond Murphy continues the standard of past editions of this popular English Grammar for English as Additional Language students. The fresh and appealing design and layout, with revised and completely updated examples, retains all the key features of clarity and accessibility that have made the books so popular with millions of English learners, both in the UK and around the world. The included CD-ROM contains many additional practice exercises to reinforce learning.
Usborne 'English Grammar'
Complete with colourful photos, bold print, and an easy to understand format, 'Usborne English Grammar' reinforces grammar learning in fun and exciting ways. The layout makes this guide easy for the student to work with alone or with tutorial assistance. The book presents key information with many opportunities for practising the skills in a clear manner to reinforce learning. Practice examples abound with many pages of practice as well as examples of everyday usage.
CGP 'Spelling, Punctuation, and Grammar'
'Spelling, Punctuation, and Grammar' covers the basic skills students need for success in the Key Stage Two and Key Stage Three English Grammar proficiency tests. Easy to use and understand, the colourful pictures reinforce learning English vocabulary and encourage participation. Spelling rules build on fundamental skills to allow learners time to understand and comprehend the complexities of English spelling. The book clearly explains punctuation so students can understand everything from the comma through quotes and complex sentence structure.
'KS3 English: The Workbook' by CGS
This workbook, which includes answers and a free online edition, features many practice questions that are in line with the Key Stage Three English language proficiency test. The book features up-to-date curriculum compatible with the standards beginning in September 2014. It includes basic and advanced age skills, including comprehensive reading, writing, quoting, and understanding Shakespeare.