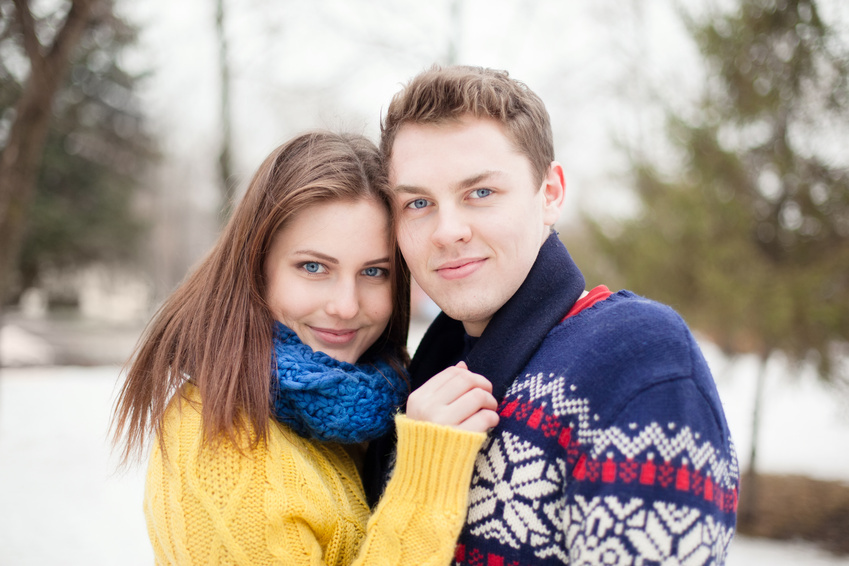 Autumn is the season when long-sleeved shirts come out of storage, and people look for light layers to wear over T-shirts. Cardigans are a cold weather staple, traditionally knitted from yarn and open in the front. While modern cardigans are fabricated from a variety of materials, knitted cardigans are still a top choice for the autumn. The most popular styles include chunky knits, the "boyfriend" cardigan, hooded cardigans, and cable knits.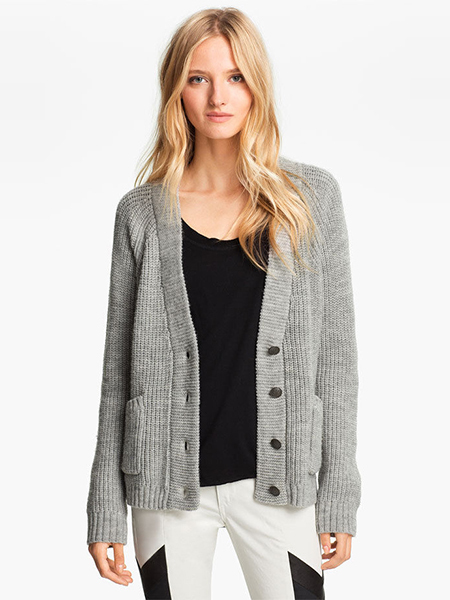 Chunky knit cardigans use super-bulky wool that creates a unique thick material when knit. They make for an indie "chic" look, especially when worn large. Among chunky knit cardigans, there are loose and tight knits. Loose knits are more stylish than warm, and this may be a good thing in areas that do not experience very cold weather in the autumn. When warmth is a priority, look for tight knits. A chunky knit cardigan with oversized buttons is a wardrobe must for cool weather.
A knitted boyfriend cardigan is a purposely oversized style to make it seem as if a woman borrowed her boyfriend's clothing. It is extra-long and often hangs down to the thighs. The "boyfriend" style usually involves rolling up the long sleeves to a three-fourths length, which is feminine and casual. Unlike a real men's cardigan, a boyfriend cardigan is created to conform to a woman's body, giving it a feminine shaped silhouette despite the length and "large" size.

A knitted hooded cardigan comes in handy in regions where autumn showers are common. Beside practical considerations, this style is popular for its look. In fact, many only have a mock hood that hangs down the back for a casual street-style look. They come in a wide variety of colours and patterns, especially stripes, in contrast to the traditional cardigan, which is often just one colour. Many options also feature zips instead of buttons, making them a good alternative to actual hoodies and heavier jackets.
A technique that creates vertical patterns that resemble large braids, cable knitting is a classic cardigan and jumper design that never goes out of style. Cable knit cardigans suit both men and women. A basic one is more versatile than other styles, like the hooded cardigan or the boyfriend cardigan, both of which are very casual. In contrast, cable knit cardigans go equally well with a dress shirt and slacks as with a T-shirt and jeans.