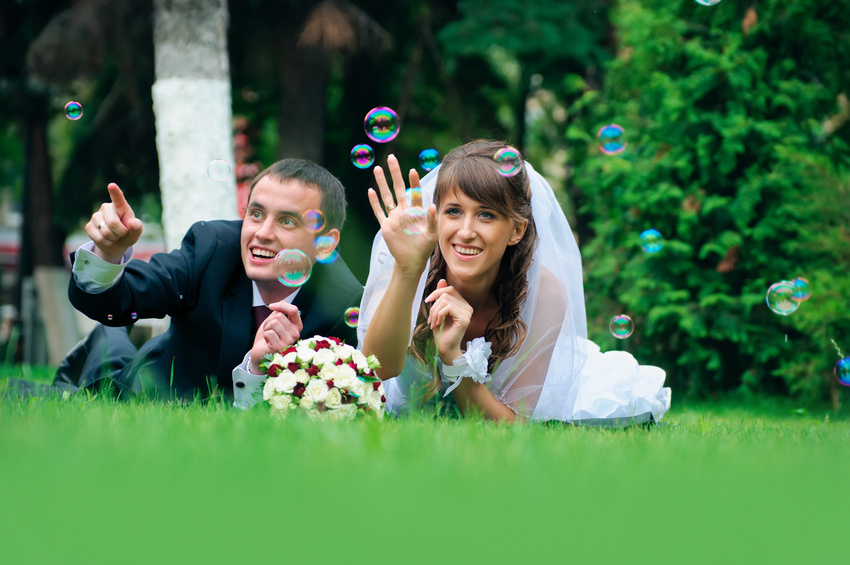 Wedding bubbles take guests of all ages back to their childhoods in an instant. When it comes to kids, this magical favour keeps them entertained and happy to be at the wedding. The fun, innocent nature of bubbles is almost always contagious. Available in a variety of container shapes and colours, these wedding favours help guests create some fun memories while still maintaining a sophisticated flair.
Wedding Bubbles Are Fun, Yet Sophisticated
Like children, even adults cannot resist the allure of blowing into a wand and watching a bubble emerge from the other end. To ensure wedding bubbles still have a sophisticated edge to go along with all the fun, it is important to choose container colours and styles carefully. Silver, gold, and other classy metallic shades often blend easily with wedding decor. Brides and grooms with themes that include items like butterflies may want to look for containers that fit those themes. Thanks to the fun factor, bubbles are ideal favours for weddings with both adults and children as guests.
Bubble Favours Are Inexpensive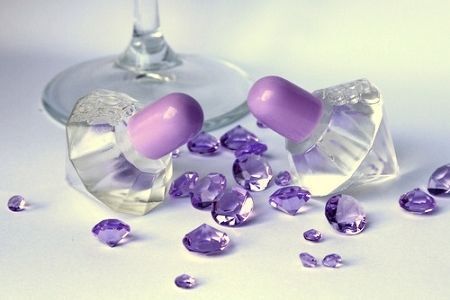 Putting together a budget wedding is rarely easy, but using bubbles as favours helps lower at least a portion of the cost. This allows brides and grooms to impress their guests without eating through their budgets on the little things. Crystal wedding bubbles look a lot like perfume bottles and feature an understated charm that makes them seem elegant.
Themed Wedding Bubbles Are Easy to Find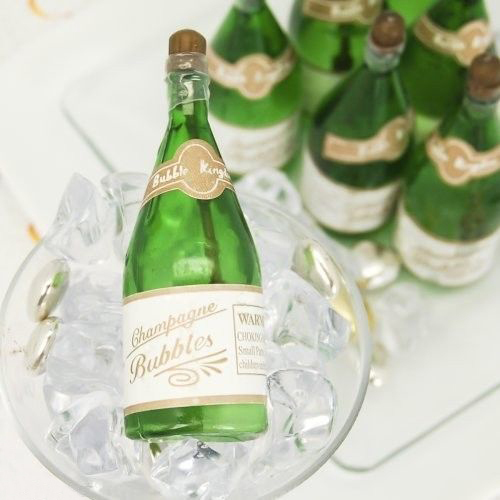 When deciding on the perfect wedding theme, even the smallest details can set the tone. Fortunately, the possibilities for wedding bubbles are so diverse, brides and grooms do not have to worry about straying from their themes. Wedding table bubbles generally come in all shapes and sizes with numerous imaginative toppers. Champagne bubbles are an excellent choice that holds a lot of appeal. They are available as mini champagne bottles or as mini champagne glasses.
Wedding Bubble Multipacks Come in a Variety of Sizes
Some weddings are big and grand, and others are small and intimate. To accommodate this, wedding bubble multipacks come in a variety of sizes. On the high end of the scale, 72-count wedding bubble packs are common, and some go even higher at 144. At the low end of the scale, 24-count wedding bubble packs are ideal for intimate weddings.
Couples Can Repurpose Spare Bubble Favours
When bubbles remain at the end of the festivities, it is easy to repurpose them as additional treats for well-behaved young guests. Couples can also keep leftover bubbles for when friends and family visit their new homes with children in tow. It never hurts to have some ready-made entertainment on hand. With a little Fairy Liquid and some bubble wands, it is also possible to continuously recreate the magic after the original solution runs out.