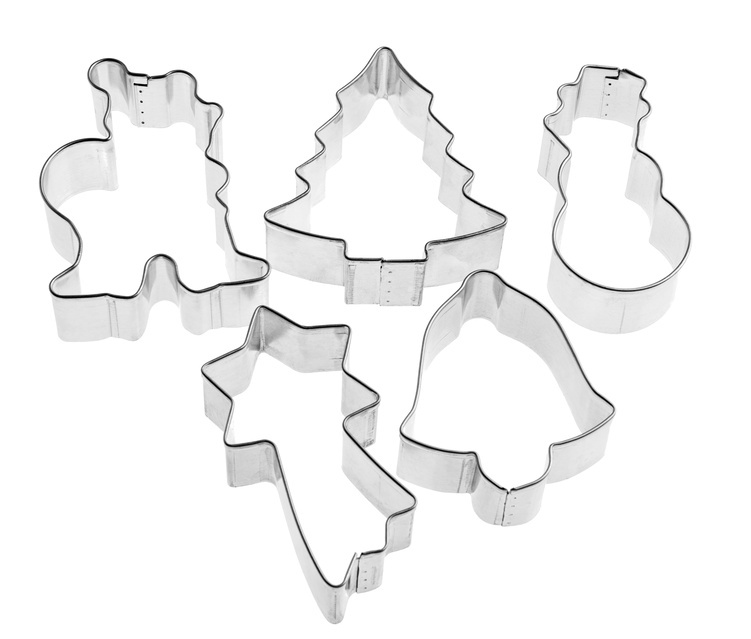 Sugarcraft cutters provide a fun and easy way to create beautifully iced cakes and biscuits to commemorate holidays like Christmas, Easter, and Valentine's Day. While it is possible to create almost any design using these tools and a little imagination, a few classic patterns stand out from the rest due to their beauty and popularity.

Snowflake Sugarcraft Cutters

Christmas sugarcraft cutters often include this delicate winter and Christmas symbol. The snowflake appears in two types of sugarcraft tool: Plungers and cutters. The plunger pushes the pattern into the icing, creating an outline of the shape. The cutter creates a three-dimensional shape to apply to the cake or biscuit. The actual shape of the snowflake varies from tool to tool. For instance, some provide simple curvatures, while others form star-like flakes or intricate designs for a more elegant appearance.
Star Shaped Sugarcraft Cutters
Sugarcraft stars also provide an extremely common shape for decorative Christmas baking. As with most sugarcraft cutters, they come in both plungers and cutters. While the star shape remains fairly constant, the tools themselves come in a variety of sizes, allowing you to use this type of cutter as a cake decorating tool or as a decorative element in smaller treats.
Christmas Tree Sugarcraft Cutters
One of the most classic holiday shapes is the Christmas tree. While the shape of the tree does not vary much from cutter to cutter, you can purchase these tools in different sizes. Potential sizes include small tools of less than 1.5 inches wide to medium and large tools that accommodate treats of any size. These tools often also come as part of packages that include several Christmas designs for maximum options when decorating.

Spring Flower Sugarcraft Cutters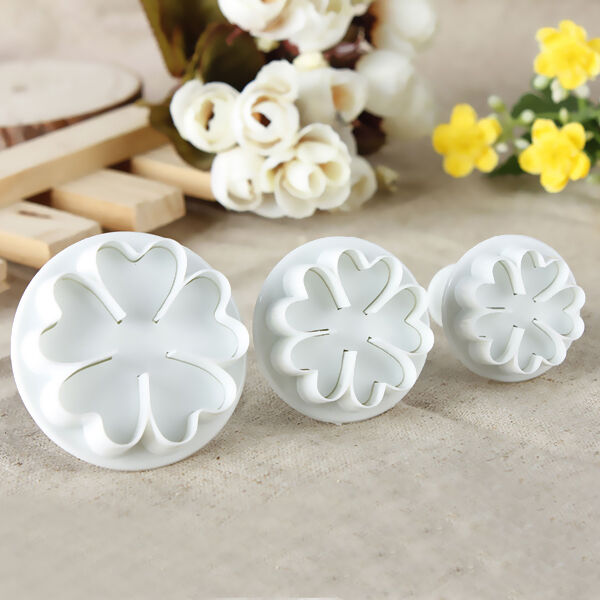 Sugarcraft cutters help mark more than just the winter holidays. Flowers created by these tools provide an ideal theme for spring celebrations like Mother's Day or Easter. One of the most popular flower shapes is the rose, which comes either as fully-formed blossoms or as individual petals. Sugarcraft rose cutters also give the decorator different levels of detail, from intricate petals to more basic shapes. This variety, along with a wide selection of sizes, allows the decorator to indulge his or her creativity to the fullest. Other popular flower shapes include orchids, daisies, and sunflowers. In addition to the petals, you can obtain cutters in the shape of matching leaves and vines to create even more detail.

Heart Shaped Sugarcraft Cutters
Of course, for Valentine's Day, there is no more popular or appropriate shape than the heart. Elegant heart cutters for fancier decorations come with elongated ends and narrow edges. More basic shapes appear in a variety of sizes, from tiny hearts for small biscuits and treats to larger hearts for decorating wedding cakes and other large items. You may also choose from among plungers and cutters to create either two- or three- dimensional shapes, depending upon the desired effect.