Spices can greatly influence how we perceive food, and they can make it either hot or refreshing. As the temperatures outside rise, equip your spice rack with a set of refreshing summer spices.
Cilantro and Coriander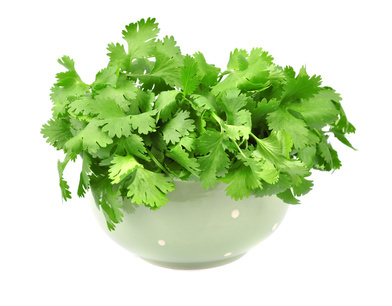 Both used as spices, the seeds and the leaves of the cilantro plant refer to coriander and cilantro, respectively. Available all year round, cilantro has a dominant taste and mixes well with every food group. You can prepare meat, salads, and even rice pilaf with a hint of cilantro. Additionally, it pairs well with seafood. Coriander has a pleasantly sweet taste much different from that of cilantro. It is typically used in Middle Eastern, Latino, and Indian cooking.
Mint
Peppermint and spearmint both suit cooking and medicinal uses. Very versatile, both feature in hot as well as cold goodies. Use peppermint, the mint used in candy and sweets, to make fresh summer drinks, such as a lemonade, ice tea, or cocktails. It has a great cooling sensation, due to its menthol base, and adds a refreshing touch to anything that does not require cooking. Spearmint has a different substance called carvone, which provides a light sweet flavour, and suits culinary uses. It is a good choice for meat, fish, and vegetable dishes.
Fennel Seed
Fresh fennel seed provides a cooling sensation with its light sweet taste. Similar to anise and spearmint, it pairs well to all sorts of meat and fish as a rub. Use it whole or grind in various soups and pasta sauces.
Saffron
Known for its use in paella, curries, and rubs, saffron can taste differently depending on the region that grows it. Common in Mediterranean cuisine, this spice also makes a nice addition to hot and cold beverages. Additionally, people can take it as a digestive, as it alleviates stomach pains. Spanish saffron is easy to come by, as Spain is the largest manufacturer in the world. Still, true gourmets may prefer the taste of the Greek blend.
Cumin
Small amounts of ground cumin in a meal can result in a cooling effect on the body. It is an aromatic spice with a bitter flavour that cooks can add to soups, grains, and vegetable dishes. Cumin also aids the natural detoxification process and encourages fluid balance in the body, which is of key importance during the hot summer season.