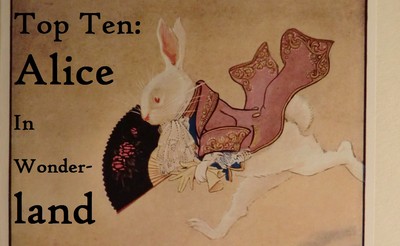 Alice in Wonderland
This story has captivated audiences the world overs, spawned numerous films and is still in print today, nearly one-hundred and fifty after first being published.
Hundreds of artists, illustrators and publishers have taken on this iconic tale of youth, disobedience and nonsense but only a few have made this list of the most important editions ever published.
Among the top ten expect to see famous Golden Age illustrators, beautiful covers and huge variation as I guide you, the reader, through the very best of Alice.

10. Backhouse edition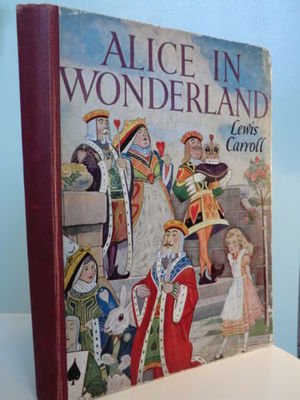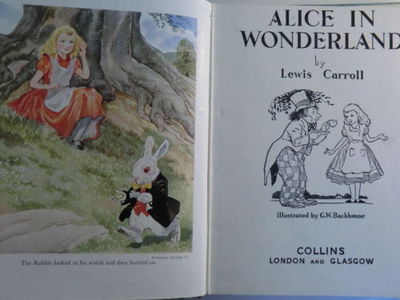 Illustrated by the creative G.W Backhouse, this edition is 1940's gold with bold black and white illustrations interspersed between the large and vivid colour ones.
Look out for: The story-boars style illustrations are cartoon-esque and very inventive for a children's book.

9. Harry Rountree edition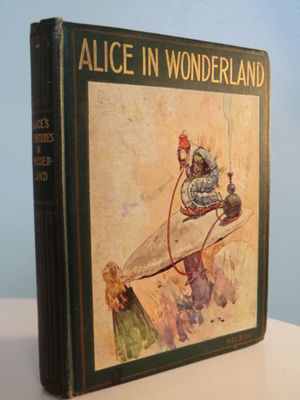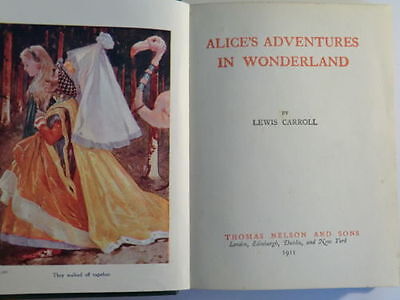 This rare 1900-1920 edition is not quite as artistically lavish as some of the other editions in this list. What it does have however are illustrations by the famed Harry Rountree who is known for his warm style and especially for his work on Alice. A classic Alice in Wonderland.

Look out for: The subtle art-deco influence on the covers


8. Rene Cloke edition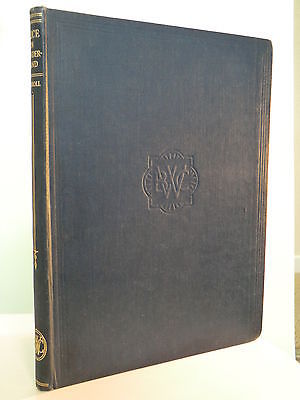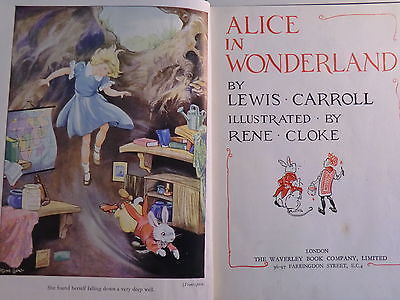 This is one of the most common of the vintage Alice's and is remarkable for the level and style of the illustrations. Rene Cloke's edition is a little late for the Art-Deco that seems to influence many other editions in this top ten and so the illustrations and style are a little more creative, a little more varied whilst still relying on bold designs and straight lines.

Look out for: The bold black and uni-colour illustrations between the colour plates are quite simply excellent.


7. Tenniel 'Children's Edition'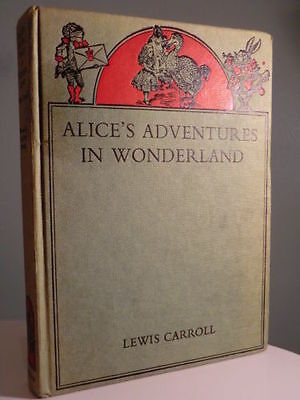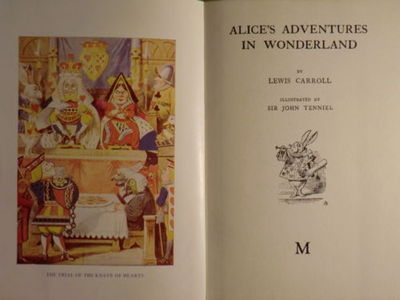 This art-deco edition ran from the late 1920's through to 1978 which is testament not only to the popularity of the book but to the appeal of this edition. With bold art-deco covers and the traditional illustrations by the famed Sir John Tenniel, this edition is delightfully charming throughout.

Look out for: Tenniel's rare colour plates


6. Gwynedd M. Hudson edition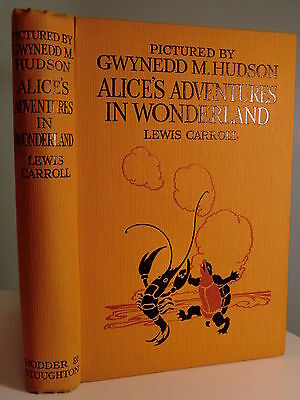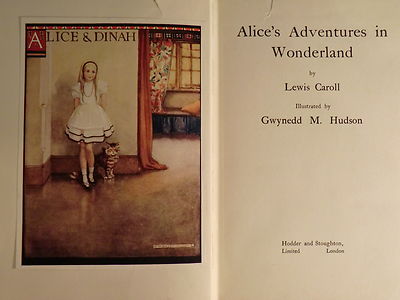 Illustrations don't get any more vintage than these - delightfully toned down to reflect a more grown up interpretation of Alice. The presentation of this edition is remarkable with Hudson's flair running from the half title page to the very end.

Look out for: The fashionable outfits given to Alice by Hudson are immaculately imagined.


5. Margaret Tarrant edition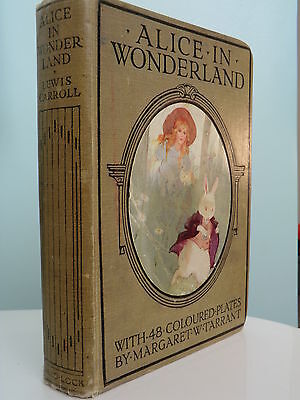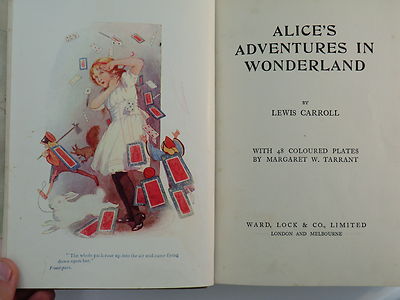 The Tarrant illustrated edition is, in its original form, the most Art-Deco and probably most appropriate of the Alice's listed here. By this I mean that from the covers to the charming period illustrations this edition is exactly what most imagine Alice to be like.

Look out for: The famous colour cover plate perfectly captures one of Alice in Wonderland's memorable scenes.

4. Harry Rountree rarest edition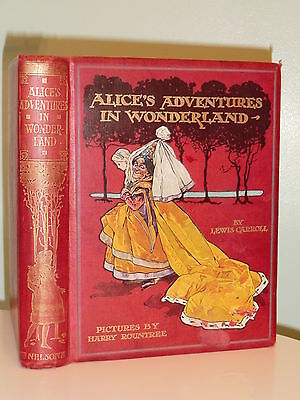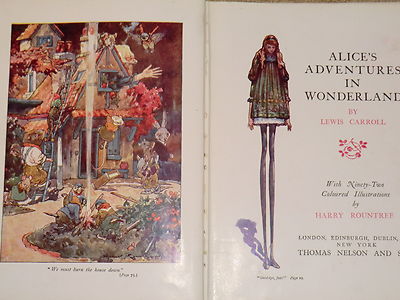 The rating of this edition is solely due to personal favour - I find this one of the most unique editions of Alice out there. This rare edition comes around for sale online once in a blue moon and always sells well. The decorative boards show the age of this volume and are more highly decorated than any other edition.
Whilst the illustrations are Rountree again, here also features a number of in-text illustrations, making this a rare and well-presented edition. Good luck finding a copy though as these are very rare.

Look out for: The fantastic reason are partly to blame for the high prices this book achieves.

3. Arthur Rackham's Alice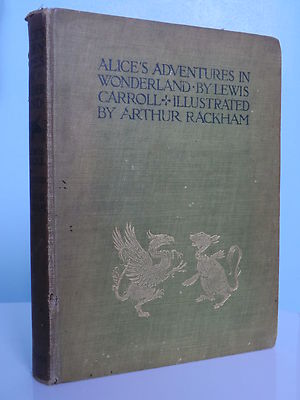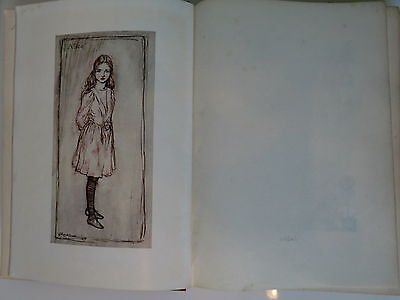 This is one of the most collected of the Alice's and quite rightly so for the famed Golden Age illustrator Arthur Rackham lent his hand to the story and created a visceral and moody take on the tale.
This edition is the first (1907) and is valued by collector's as one of Rackham;s best works.

Look out for: The frontispiece of Alice is a perfect example of Art-Nouveau illustration and exhibit's Rackhams tone at its best.

2. The Tenniel Colour Illustrated edition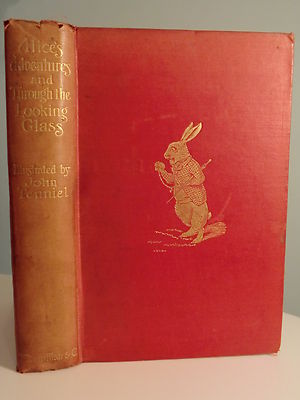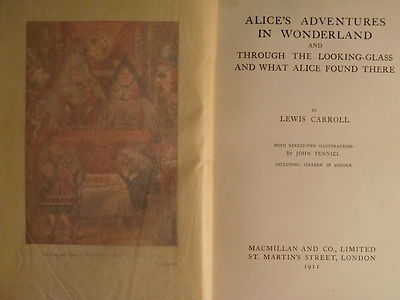 This edition was printed from 1911 onwards and features all of the original black and white illustrations that made Alice in Wonderland so remarkable among children's books and also a good number of colour plates too. Importantly, the 1911 first edition was the first time these colour plates were printed and the colour is quite different from later editions, making this edition hugely important in terms of Alice history. With the icon of the white rabbit on the front cover and a great quality shown throughout, this is the definitive edition of Alice in Wonderland and is my first place edition.

Look out for: The remarkable colour illustrations first seen in this edition and the iconic gold rabbit motif on the front cover. The epitome of Alice in Wonderland.


1. The People's Edition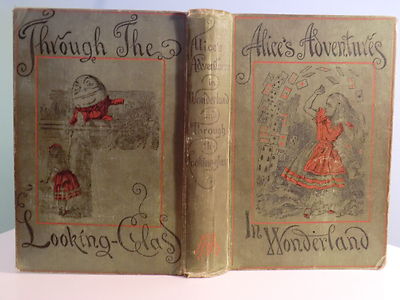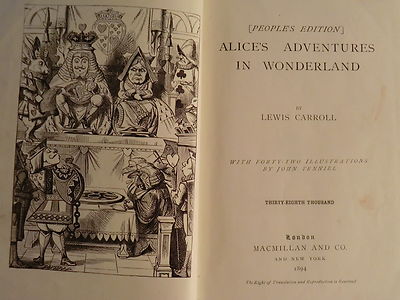 This edition is truly iconic.
Featuring green covers with a bold red print of Alice among playing cards and with the original John Tenniel illustrations, this Victorian edition was very bold for the era and is one of the first popular editions of this book. This edition is published by the original publishers who printed the first edition of Alice not twenty years before, making this one of the most authentic editions and more than deserving of first place in this count. The copy pictured is the joint edition which features 'Alice in Wonderland' and 'Through the Looking Glass'

Look out for: The bold, Victorian covers and original Tenniel illustrations



Thanks for reading. I hope you agree that Alice in Wonderland has been marvelously represented by illustrators from around the world and I have only been able to show those that I have been lucky enough to have owned.
As ever all photography is my own and i'm always open to offer advice if you have any questions.
Please share/ comment - I would love for more people to see this one.
Chris