Arc welding involves welding via an electric arc. This occurs with the use of an arc welder which creates the electric arc with a power supply, passing current through an electrode to a base metal at the welding point. Arc welding is the method of choice when welding steel, and uses either permanent or consumable electrodes. Choosing from among the top arc welders ensures that you get a powerful welder with a full range of features and long-lasting durability.
Clarke 145TN Arc Welder
Offering a maximum power output of 180 amps, the Clarke 145TN arc welder is suitable for jobs of all sizes. It features long-lasting, heavy-duty components, making it a popular choice among professionals and DIY enthusiasts. To allow you to use the welder for long periods of time, the Clarke 145TN boasts a turbo fan, that keeps the welder at a safe temperature. It also features consumable electrodes and accepts electrodes from 1.6 mm to 3.25 mm. The machine is quiet, another factor in its popularity. While lightweight, this arc welder does not compromise on strength and durability, and for added safety, it features thermal overload protection in the form of a thermal cutoff switch.
Silverline 466888 Arc Welder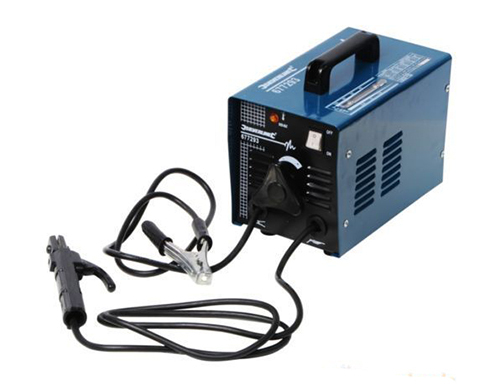 With a current range of between 65 and 160 amps, the Silverline 466888 arc welder is a popular choice because it offers extra versatility, by allowing you more accurate control over the power of the device, enabling you to work on a wider range of materials across a variety of temperatures. Lightweight, weighing just 7.5 kg, the Silverline 466888 is a compact arc welder light enough for you to work comfortably for long periods without developing aching muscles. The moving coil transformer provides stepless regulation of welding current with a thermal overload protection for added safety, as well as a powerful fan to aid cooling during extended use.
Buffalo Tools Pro-Series 120-Volt PS07572 Arc Welder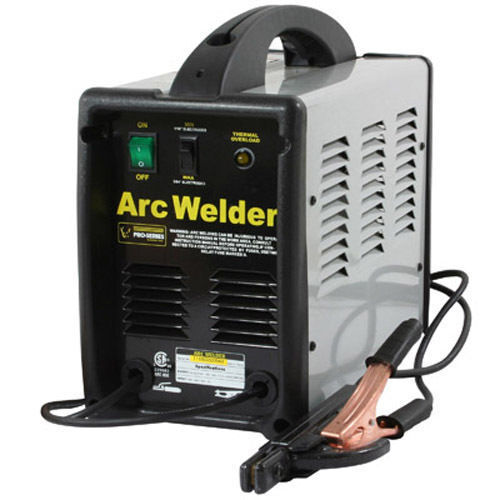 With two voltage settings, the Pro-Series 120-volt PS07572 arc welder, a favourite of DIY enthusiasts and professionals, offers versatility, precision, control, and the ability to weld a wide range of materials. The duty cycle of 20 percent at 50 amps allows you to weld continuously for two minutes at 50 amps without rest, before the device requires a break for cooling. This small, compact arc welder is capable of welding 1/8-inch steel in one welding pass, allowing you to complete jobs quickly and easily. The 2.7 metre welding cable and 1.8 metre power cable provides you with plenty of cable length to move around with the welder for added versatility and usability.