Laptops are practical, user-friendly, and ideal for those who want to surf the net, study, create documents, or keep up with social networking while on the go. Despite the vast selection of brands, laptops can be quite expensive, especially if they feature all the latest technology for video or gaming. When on a tight budget, it is best to go for a good quality laptop without all the extra specifications one often does not utilize. Three of the top cheap laptops to consider include Toshiba's NB300, the Acer Aspire One, and Samsung's N510.

Of course, while you're looking for a cheaper alternative it is also good to look for second hand or refurbished laptops, technology and phones at a fraction of the price.
Toshiba NB300 Laptop
The Toshiba NB300 laptop, a 10.1-inch netbook, is an ideal choice if you are looking for a cheap laptop that still offers good quality. Great for surfing the Internet, creating documents, and watching videos, this cheap Toshiba laptop sits at the lower end of the price range. Its small size and inexpensive price make it suitable for students or for travelling. The Toshiba NB300 laptop has a good battery life of about 10.5 hours, comfortable keyboard with large keys, and it feels solid and well-built. In terms of specifications, the NB300 features Windows 7 Starter edition, 1GB memory with the option to upgrade to 2GB, a 1.66GHz processor, and a 250GB hard disc.
Acer Aspire One Laptop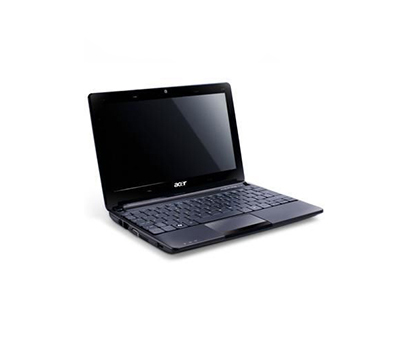 A popular affordable laptop, the Acer Aspire One is a 9-inch glossy widescreen laptop with enough grunt to run standard definition videos or programmes like iPlayer. In terms of memory, the Acer laptop comes with 8GB of solid-state storage and two 512MB RAM modules, one of which is removable, allowing for easy replacement with a 1GB module. The keyboard, although not large, is not too small and is comfortable to type on. Running Linux, it uses the Linpus Lite operating system, making it simple and visually attractive to use. The Aspire's touchpad is sensitive and accurate, with right-side page scrolling. An attractive looking laptop, the Acer Aspire One is sturdy, offering great value for money for those on a tight budget who need a straightforward laptop without the unnecessary extras.
Samsung N510 Laptop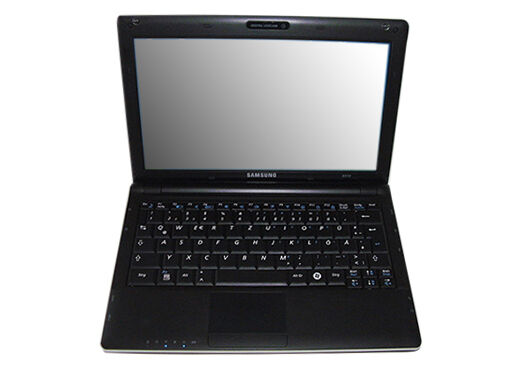 For those looking for a cheap laptop that allows for quality video, the Samsung N510 sets itself above most of its competition in the cheap laptop market. It features an nVidia Ion graphics card. Its 11.6-inch screen with high resolution features an LED-backlit display and matt screen for good anti-glare features. A responsive and accurate touchpad, good sized keyboard, and comfortable key response make this a user-friendly laptop. The Samsung laptop's specifications include 1GB memory, with a 2GB memory upgrade option, three USB ports, Bluetooth, Windows XP Home operating system, and SD and MMC supported memory card options.