A popular hand-held console for kids, the Nintendo DS, offers a variety of games for children of all ages. Some games may be more challenging than others. Choose the games that are entertaining and fun for your kids, but not ones that are too difficult or inappropriate. Find Nintendo DS games for your children under 10 starring all of their favourite characters.
Super Scribblenauts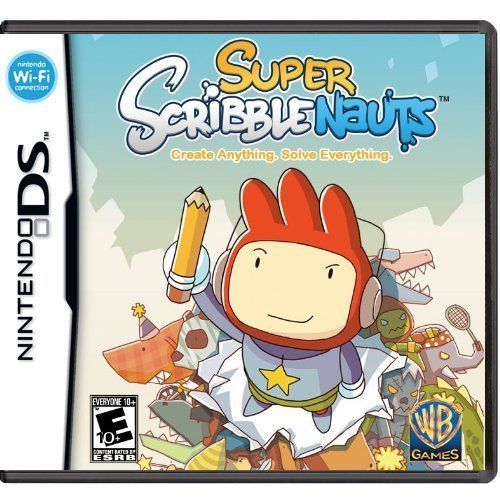 Unleash your kids' creativity with Super Scribblenauts, a fun, action-packed game which lets kids add whatever objects they like to gameplay simply by typing it in. This creates humorous situations and exciting adventures that are never the same. With their own imagination, kids help the hero of the game, Maxwell, conquer challenges, solve puzzles, and go through levels. The game offers 120 levels and thousands of adjectives that players use to describe their chosen object and make it come to life. Puzzle hints help out when kids are stumped, and children get positive reinforcement when they are on the right track. The game pushes kids to think outside the box, making it as educational as it is exciting to play. This game is the sequel to the best-selling Scribblenauts game, and this version offers many updated features.
New Super Mario Bros.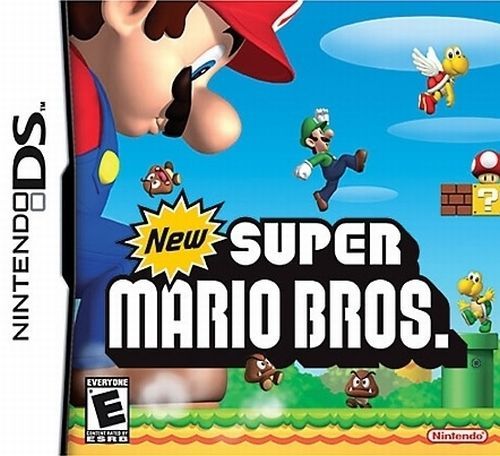 Super Mario Bros. games are some of the most popular, and it is easy to see why. Simple for kids under 10 to play, yet challenging enough to be fun, New Super Mario Bros. for the DS console allows players to discover eight different worlds filled with creatures like Goombas, and take down enemies like Koopas, in order to complete the game. New powers and fun additions like mini-games make the game different from previous Mario incarnations, and multi-player modes expand the fun. There are many features for gamers to discover, such as hidden levels, and Mario even has some new combat moves. Bright colours, fast, exciting journeys, and flawless 2D graphics make this game one of the top-rated for the DS console. It's perfect for kids under 10, though adults are not immune to the lure of Mario and Luigi hopping through the Mushroom Kingdom.
Tetris DS
The classic puzzle game returns in a special DS format, and kids love changing the shapes and fitting together the puzzles to win the game. Tetris DS has several levels and six modes, and players customise the difficulty of gameplay to meet their specific skill level. The colourful game pits you against other players for wireless competition, and the design of the game is somewhat nostalgic for older fans, complete with Mario and Zelda characters popping up in some levels. Reviewers call Tetris DS the most fun version of the game, and players love adding up to 10 opponents in wireless play, switching modes for different challenges, and changing the strategy required to win a level.