A bath can provide a relaxing retreat from the chaos of modern life. The huge variety of styles and features on offer allows you to express your personal style. Here's how to choose the right bath to suit your needs and aspirations.

Bath Time Top Tips
What to consider when buying a bath
What size is right?
Measure out a space
Different styles
What features are looking for?
Materials
Customisation – taps, feet, panels
Bath installation and care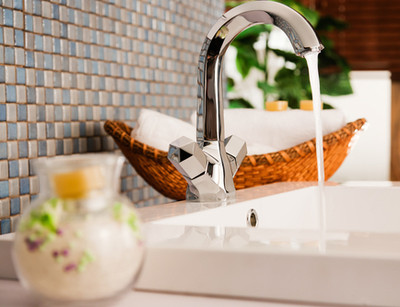 How big is the bathroom?
What style is right?
What other features do you need (i.e. bath–shower combo)?
Does the best looking material have suitability and durability?
Accessories such as taps and feet?
Care, maintenance and installation of the bath?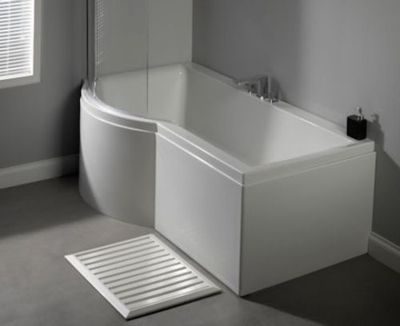 A bath may be the focal point of a bathroom, but it shouldn't be the only thing that fits in there. The standard bath size is 1700mm (l) x 700m (w), which will look in proportion in a mid-sized bathroom. But you can also find baths in sizes ranging from 1200mm to 2000mm long. It's important to measure the space that's going to house the bath, so you have a rough idea of what it will look like.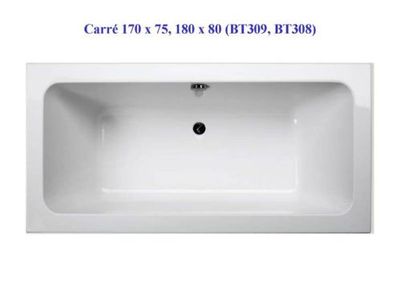 There are different ways to measure the space in your bathroom, but a trusty
tape measure is a good place to start. All model-specific bath measurements should be readily available. If not, you will usually find these by doing an online search for the manufacturer and model number. Measure out the length and
width of the bath on the bathroom floor. If there's an old bath in the way, measure out on another section of the floor to get some idea of what the new
bath will look like.
If your must-have bath is an irregular shape – for example, baths with
jacuzzi features
quite often have a circular end – then it's still important to measure out the floor space in a rectangle first, then add in the curves with a piece of string.
The floor-rectangle method, with curves added using a piece of string, will suffice for most situations, but if the bath is going to be inset, it is a bit more complicated. In this case, you must buy a frame – or one might come with the bath ­– which will have another set of dimensions that need to be measured out separately. If after measuring out the space you discover that wall tiles need to be removed, or added, a professional bathroom fitter will be able to provide assistance.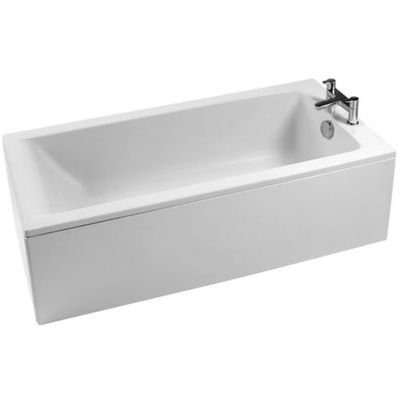 Baths come in various different styles, so finding the right one can be daunting, but knowing the different styles can drastically reduce the time it takes to find the right one. There are three main styles: inset, undermount and free-standing. An inset bath will blend into the pre-existing material of the bathroom, an undermount protrudes slightly, while free-standing baths are not to a wall.
Inset baths
are often found in designer bathrooms, although they are less practical for bathrooms in homes with small children, where an undermount bath would be preferable. A free-standing bath is more classical, and provides a fashionable centre point in any bathroom.
Buying a bath is a long-term investment, so it is important to consider individual needs. Baths can be an ideal retreat after a long day's work, but they can also be used to bathe small children. Some baths come twinned with a shower unit, others have jacuzzi features.
Space is another consideration. If the bathroom is relatively small, there may not be room for a bath and shower, in which case a
P
or L-shaped bath-shower combination can be the perfect solution. Whether practical or luxurious, a bath's features are key when choosing a new unit.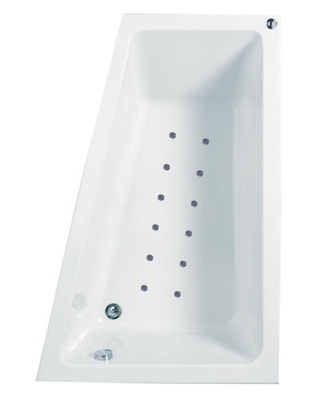 The material a bath is made from is the single biggest factor in determining its
price, durability and ease of maintenance. Plastic or acrylic baths offer design flexibility. They are also effective insulators, so water doesn't cool as quickly as
it does when the bath is made from other materials, such as enamelled-steel. However, abrasive cleaners may damage the surfaces of plastic and acrylic baths.
Cast-iron, gold alloy and other heavy metal baths are more resistant to chips.
Once heated they keep water warm for a long time, but they can also weigh up
to 500lb, which may be an issue for some second-floor installations.
The material a bath is made from is hugely important when it comes to choosing a bath. Pay attention to the weight and durability, but with the number of different materials available it's possible to find the ideal bath to suit any bathroom.
Baths can be accessorised extensively in order to suit different styles of bathroom. For inset baths, there are different types of panels available to decorate the sides, which also offer varying levels of insulation to keep water warmer for longer.
You can always change the taps on a bath if the existing ones are not to your taste. Depending on your personal preference and bathroom décor, there is a huge range of taps available, including:
mixer taps
,
wall-mounted taps
,
free-standing taps
,
waterfall taps
and more traditional pillar taps.
Free-standing baths can also be customised by changing their feet. If you're looking for a traditional style, there are cast-iron, brass ball and claw feet, but if you're looking for a more contemporary look, there are also bright chrome bath feet available.
Taps and feet can be easily changed over the years in line with changing fashions and individual tastes.
After you find the perfect bath, it's important to consider the installation process. Bath installations can be daunting. There are plenty of online guides that can help with self-installations, but to be on the safe side you might like to call in a professional, otherwise you might have a minor flood on your hands.
Bath care is heavily dependent on what material the bath is made from. Taps and plugs can collect lime-scale deposits over time, but those made from acrylic shouldn't be cleaned with the same fluids as taps made from stainless steel, for instance. To keep a bath in good nick for years it is important to use cleaning fluids appropriate to the material the bath is made from.