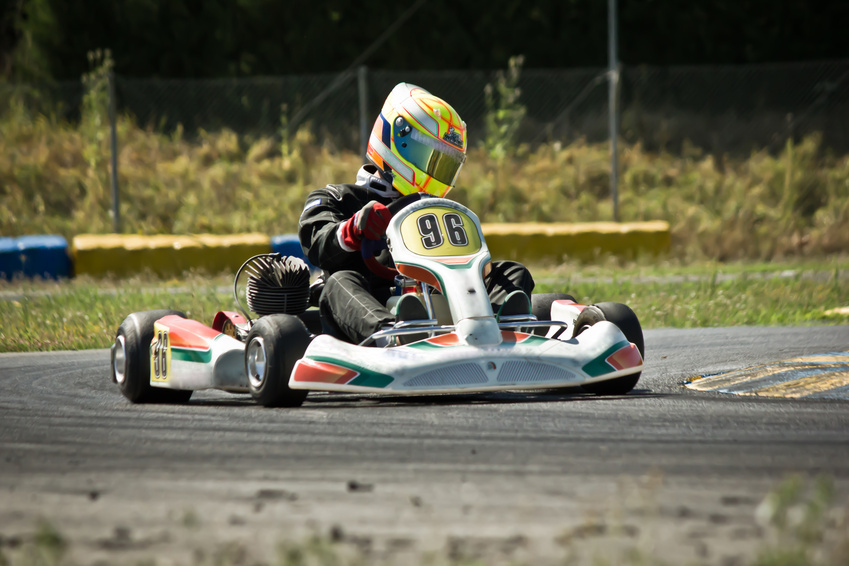 Built for recreational sports, go-karts are available in many different shapes and sizes, and their operational mechanisms range from motorless to 4-stroke engines with up to 48 horsepower. Most karts are single seaters but some can accommodate a passenger and may be ridden both indoors and outdoors. Some karts also have a remote control mechanism for speed control. Before choosing their first go-kart, prospective buyers should decide on the environment in which the karts will be operated, the type of power needed, safety equipment, and the experience of the prospective operators.
Go-Kart Operational Power
Buyers should consider the Go-Kart's operational power based on the purpose for the kart. For instance, a buyer who plans to use the kart in a Soap Box derby cannot use that same kart for a race around the circuit. Off-road buggy karts for derbies are powered by gravity, as this type of racing generally takes place down a slope, while circuit racers need a kart with an engine. Similarly, if the kart is intended for a child, a low speed, remote control kart is a good choice as the speed may be modified from outside, assisting in ensuring safety.
Go-Kart Safety Controls
Safety controls should be easily operated, easily accessible, and comfortably located so the driver does not have to stretch or look away from the "road" to find or activate them. The chassis should be sturdy and made of durable material to minimise injury in the case of accident. Although drivers are outfitted in safety gear, the ability of the kart to withstand or recoil from impact is of vital importance, and as with all motor vehicles, go-karts should also be fitted with safety belts.
Go-Kart Size and Shape

The size and shape of a go-kart is an important factor in relation to the event in which it is to be used. A kart propelled by gravity needs wider wheel anchorage than a motorised go-kart. This gives it more balance, particularly when the speed increases going downhill. A rounded, rubberised front bumper is aptly suited for recreational go-karts for children. This has more recoil and will minimise injury to the occupant as well as damage to the equipment.
Indoor and Outdoor Go-Karts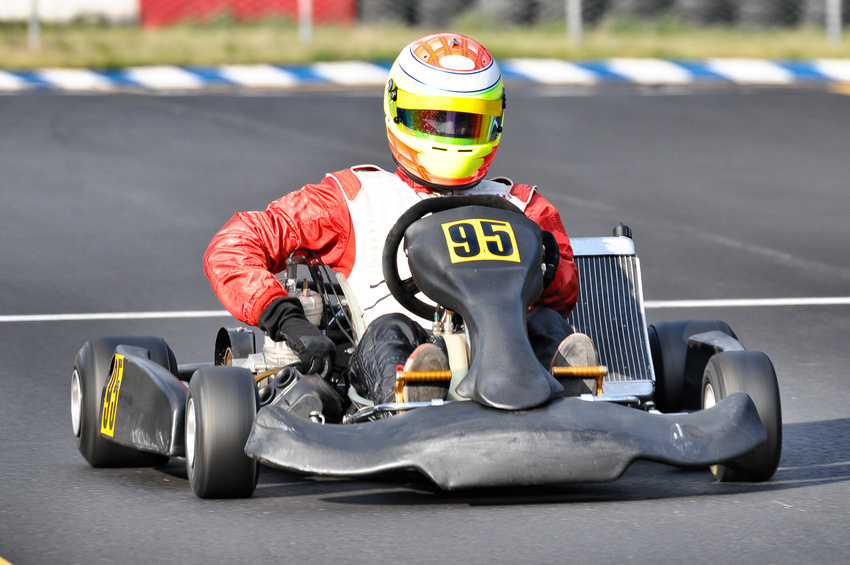 Go-karts are manufactured in different styles and to operate at different speeds. First-time buyers need to decide whether they want a low speed, electric kart for indoors or a powerful, faster petrol kart for outdoors. An indoor track is generally shorter and not suitable for all types of racing Go-Kart machines. Karts with electric motors producing between 5 to 13 horsepower are good choices for indoor usage. The Superkart is highly appropriate for outdoor racing as it is much faster and has the ability to beat racing cars on long circuits. There are also vintage go-karts for the avid collector with a flair for style and individuality.